Hey All,
I'm creating a reference sheet for the slicer. I contacted Boss directly and they don't have one. This is a draft and will eventually be reformatted. I'm submitting this for feedback, corrections whatever. Please chime in if you're interested in this project.
Settings were as follows:
Direct Signal = Off
Attack = 100%
Duty = 100%
I haven't decided for sure what to do with Pattern 10. Just call it "swing 16ths" or map it out in tied triplets like below.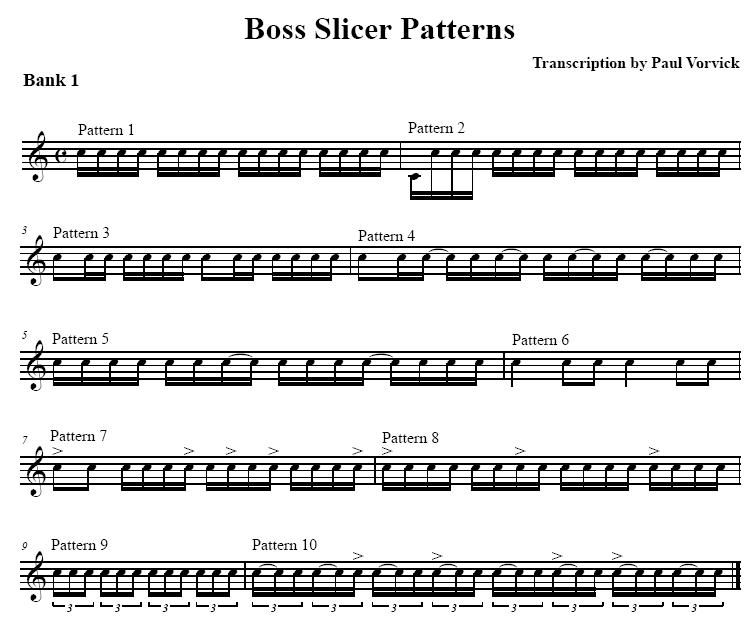 Last edited: