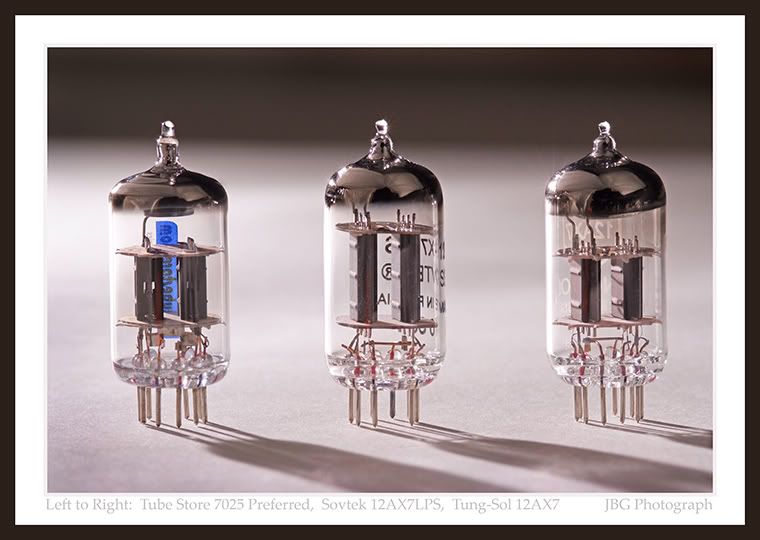 Please tell me your experience with these tubes.
Thank you.
Doug at Doug's Tubes shared with me that the "Tube Store 7025 is made in China by Shuguang....same tube as Ruby 12AX7AC7 HG for a lot less $$." (Thank you.)
I also have some JJECC83S tubes I want to experiment with. I am told these are identical to the TAD 7025/E83CCHighgrade, the latter of which I have had good luck with. Many have told me now that they don't care for the JJECC83S tubes.
Always interested to hear whatever you can share. Thank you.