A while back, Mike posted a photo of his BF Fender Deluxe in a BF Fender Deluxe love thread. I made a comment on how nice it was. Mike seems to have a lot of old Fenders.
And then, about a week ago, Mike mentioned an ebay ad to me and pushed me into looking into it. I did. I bought the amp. And it arrived today: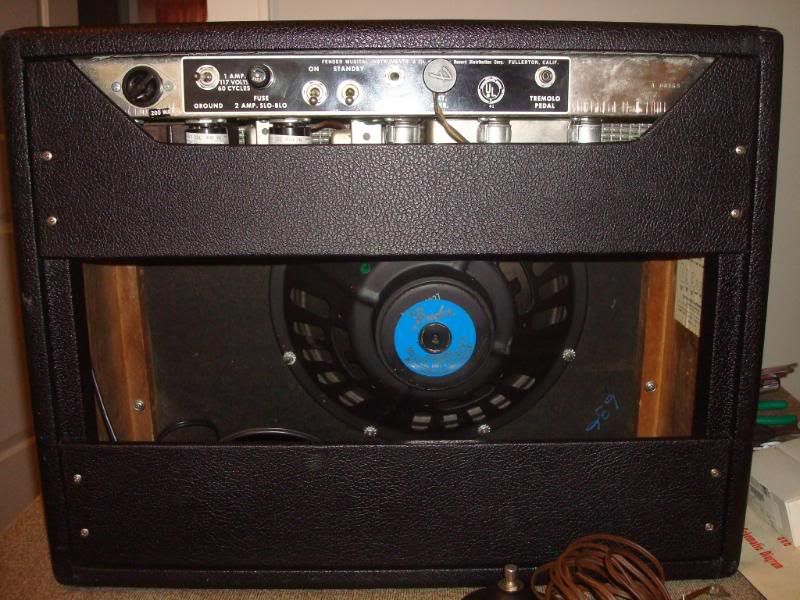 Wow, but it's clean! And footswitch, too!! And original schematic and owner's manual!!!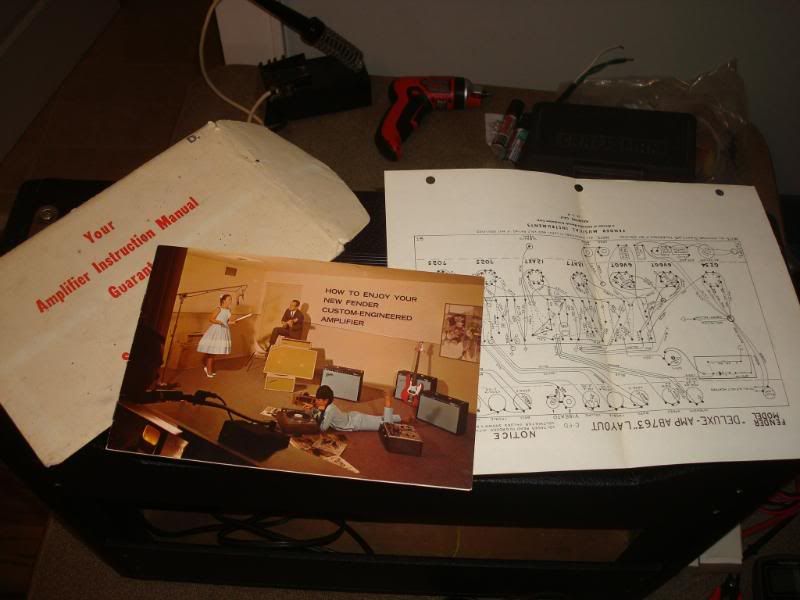 I decided to check the usual numbers to properly authenticate its lineage: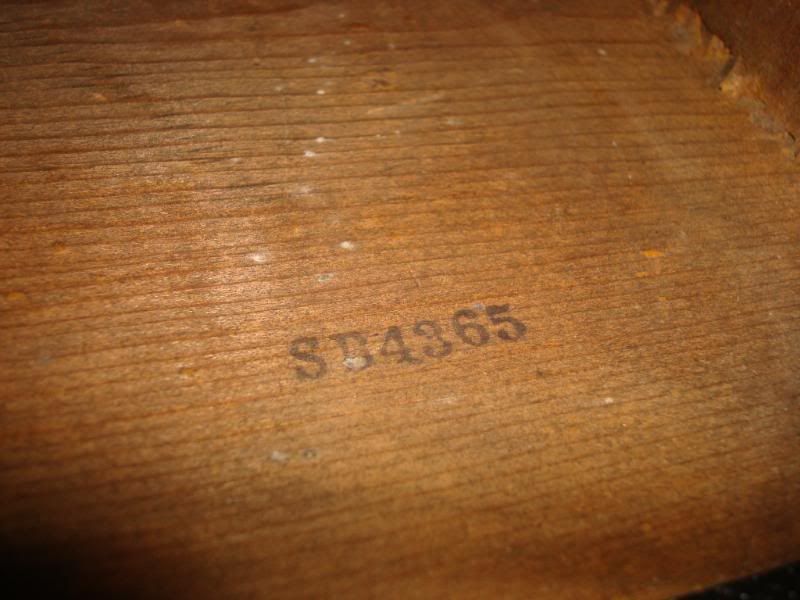 Date stamp in the cabinet puts it in the 43rd week of 1965.
Matching baffle and cabinet marks look good.
Tube chart puts it in October of 1965. 43rd week gets it close to Halloween.
Notice how the tube chart says "Fender Electric" instead of "Fender Musical".
Speaker code makes it an Oxford from the 36th week of 1965.
Chassis stamp puts it in 1965 (see here:
http://www.superchamp.dk/dating_fenders.htm
)
Tube compliment is a Blackburn-made Mullard labeled as an Amperex, plus a pair of RCA 6V6GTs, plus a pair of RCA 7025s in V1 and in V2, a Mullard 12AX7 in V3, and a GE 12AT7 in V4.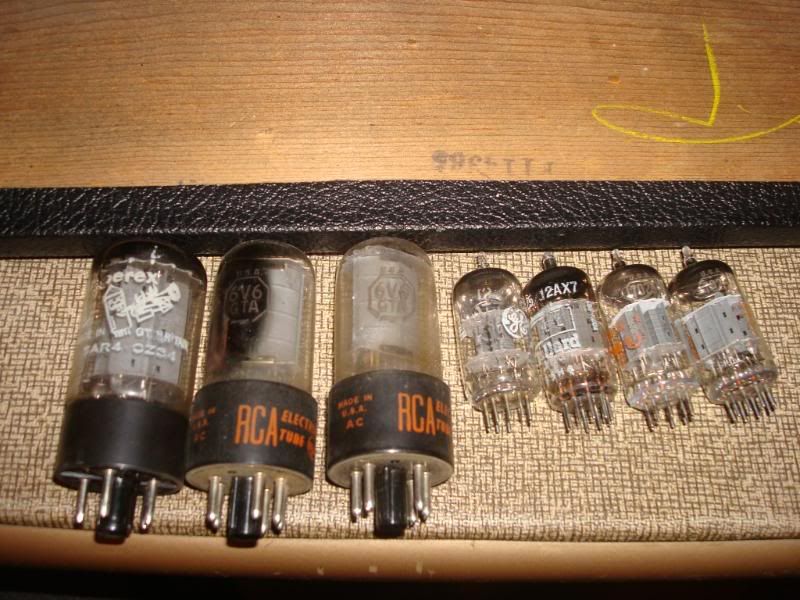 Some interior shots: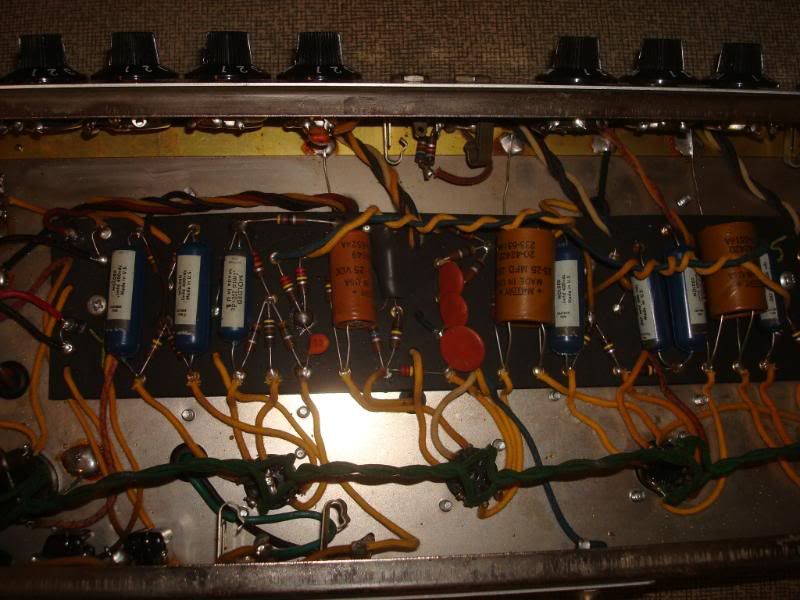 Under the dog house: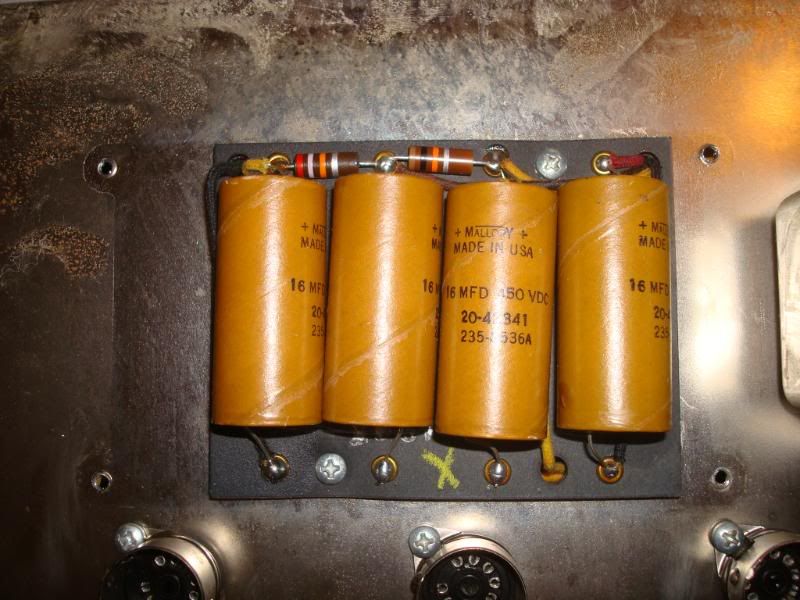 The power transformer:
The output transformer:
The choke:
Whew!! The prior owner said that it did not sound so good. I bought it "AS IS".
Next up -- the cap and cord job!
Last edited: