So last summer, I bought a 1982 Marshall Half Stack from its original owner for $200.00. It's lived a hard life, and has the look of a well played road dog amp. I was told when I bought it that it had the original Celestion 65's in it, but since three of the screws on the cab were buggered beyond removal, I never looked further into that.
That changed today. Armed with a drill, an ez-out, and a full compliment on new cabinet screws, I went to work.
The cabinet in question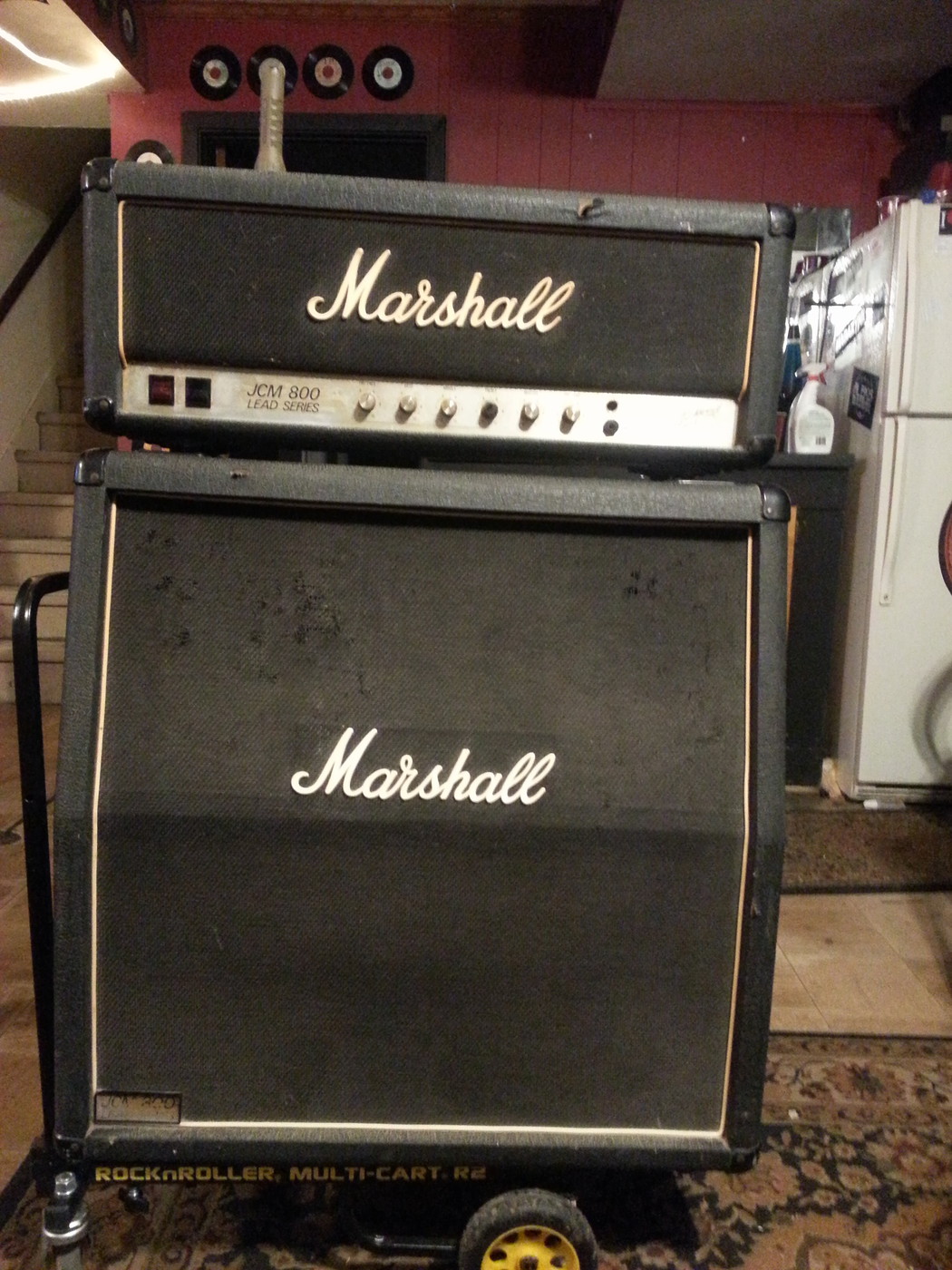 Seems legit...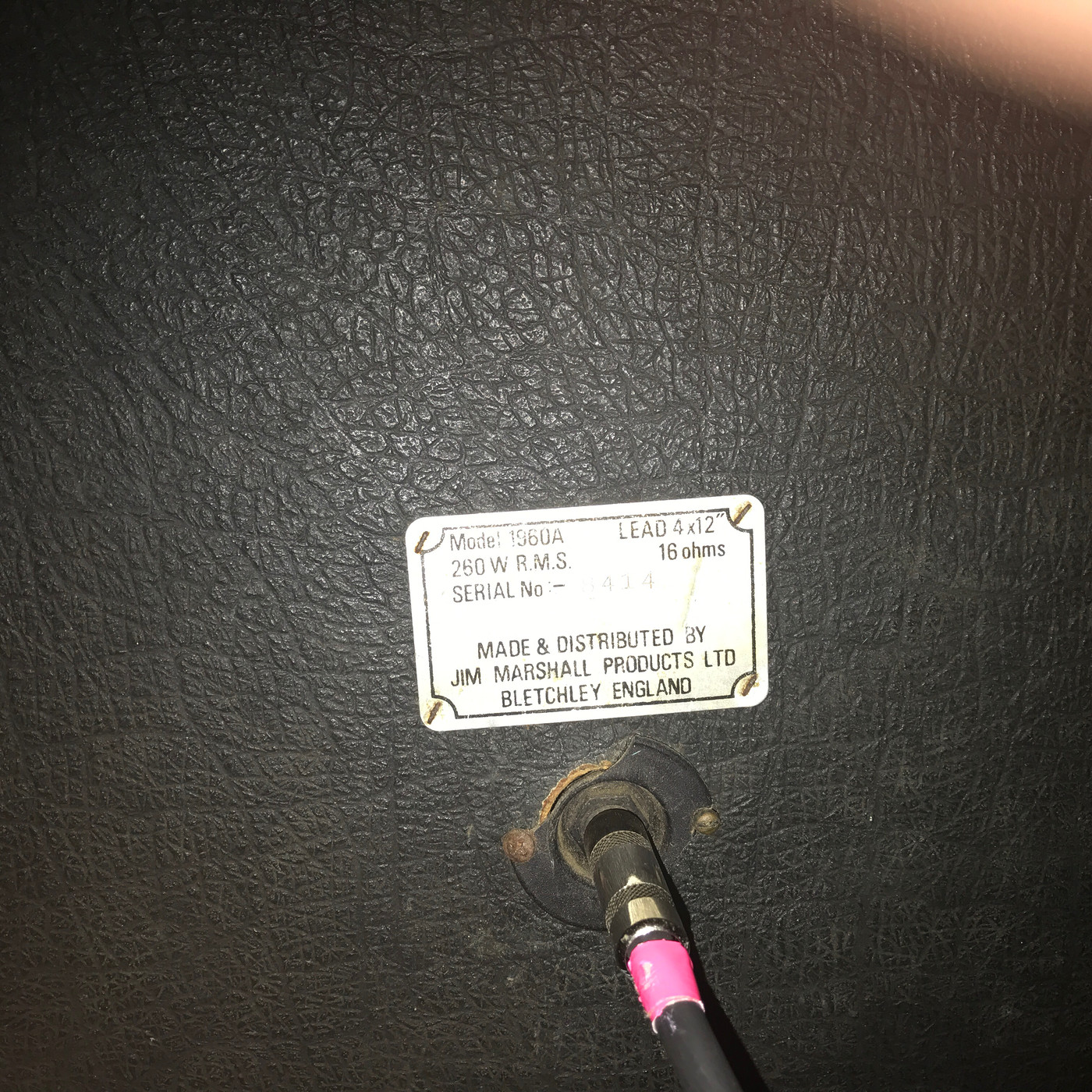 Ah ha...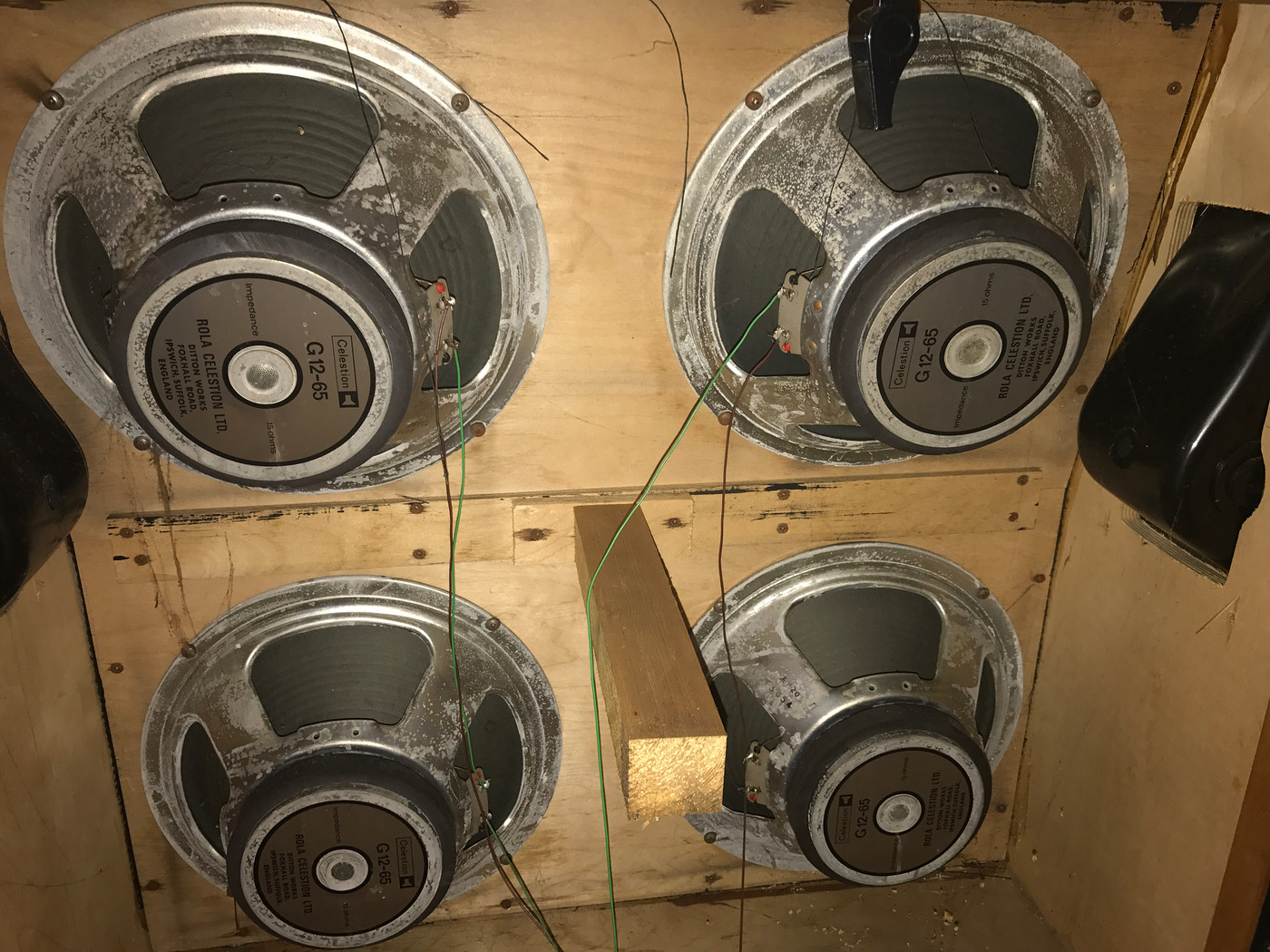 Yep...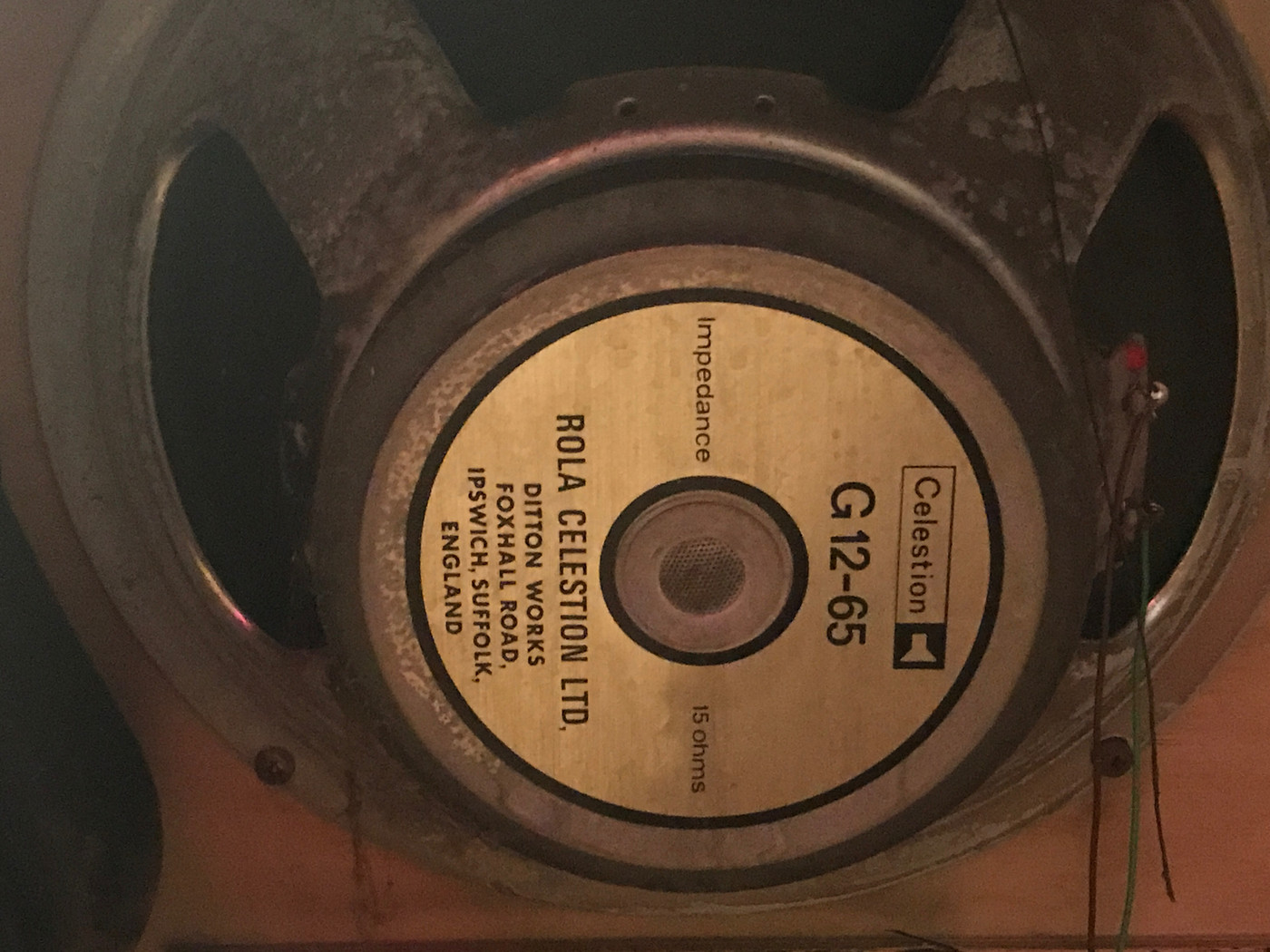 She's a bit rough, but the amp and the cab sound phenomenal! My favorite rig so far....