This one's from the Jim Hutchins era. Showing signs of play wear on the back of the neck, plating, incidental finish nicks, etc, I assume it was someone's main squeeze - played in, but not abused. There are no cracks or repairs anywhere. Recently refretted with .110X.050 wire. Action is low and fast, no fingerboard hump where neck meets body. It's completely dialed in with a fresh set of D'Addario Chrome .012-.052 flats. Currently sporting an ebony saddle (original gold ABR1 included), and replacement pick guard (original faded guard included). 1 11/16" nut, depth - .78 at 1st, .96 at 10th. Original case gave up the ghost long ago, Ships in a Guild hsc. Looking to net $7000, includes shipping to conus. Always happy to answer questions, and provide specific pics.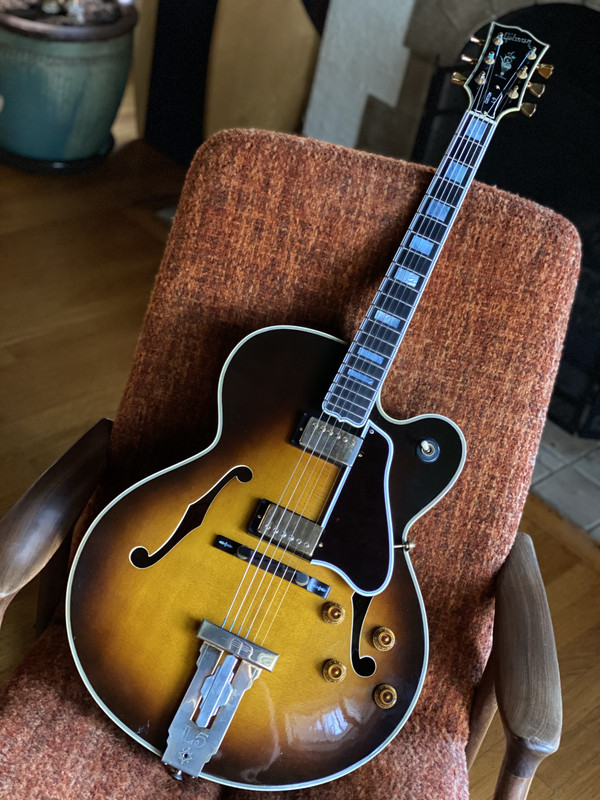 Reverb link to more pics;
Reverb is a marketplace bringing together a wide-spanning community to buy, sell, and discuss all things music gear.

reverb.com
Last edited: