2001 Gibson Les Paul 1958 R.I. Custom Authentic.
These C.A.'s are getting harder and harder to find because most people are hanging onto them. Rightfully so because they are extremely nice guitars.
Stock Grovers, '57 Classic's.
Weighs 9lbs. 0.2oz.
Neck measures:
0.94 1st fret.
1.04 12th fret.
Plays awesome.
The guitar is in well played condition. A real relic and it looks the part of a vintage Les Paul. Amazing top that looks even better in person. Again, this is a natural relic, dings, scratches, ect... The frets are actually in very nice condition as seen in the pics.
The bad part. The case is not a real Gibson case. It looks to be a knockoff but it does the job. It's not terrible but it's not the quality of a actual Historic case.
Guitar and case is all that's included in the sale. No COA or case candy and priced accordingly.
This is a looker and a player, if you like the relic vibe but not overly worn this could possibly be your new favorite guitar. :thumb:
Sold... and worth every penny..
Thanks for looking!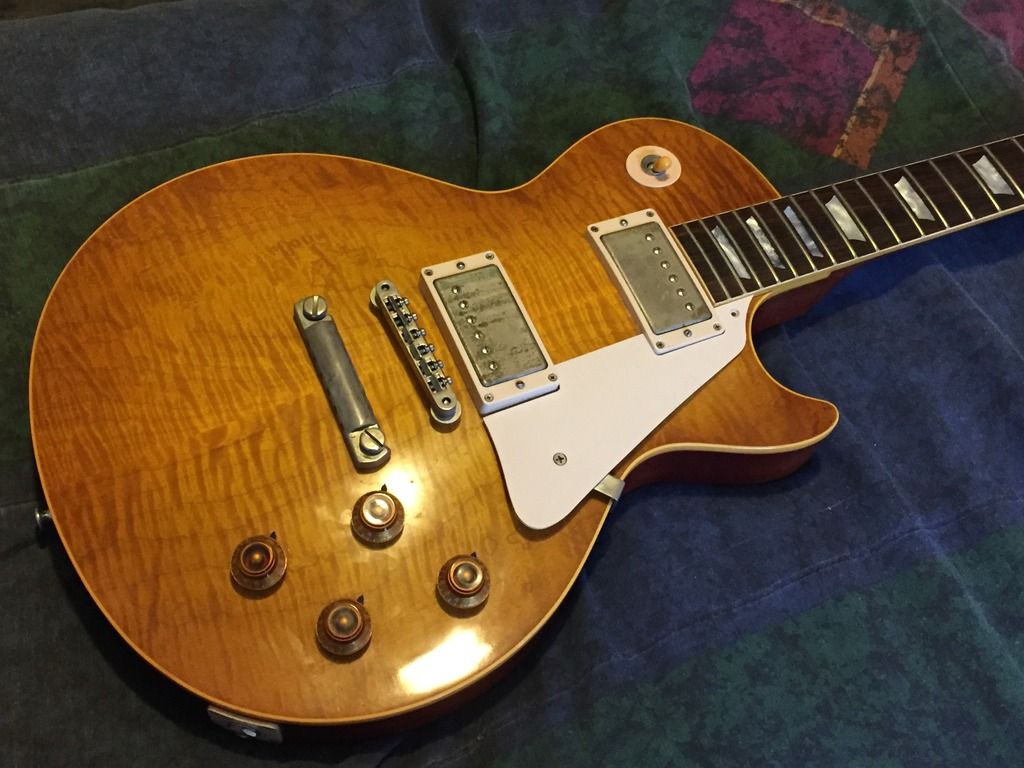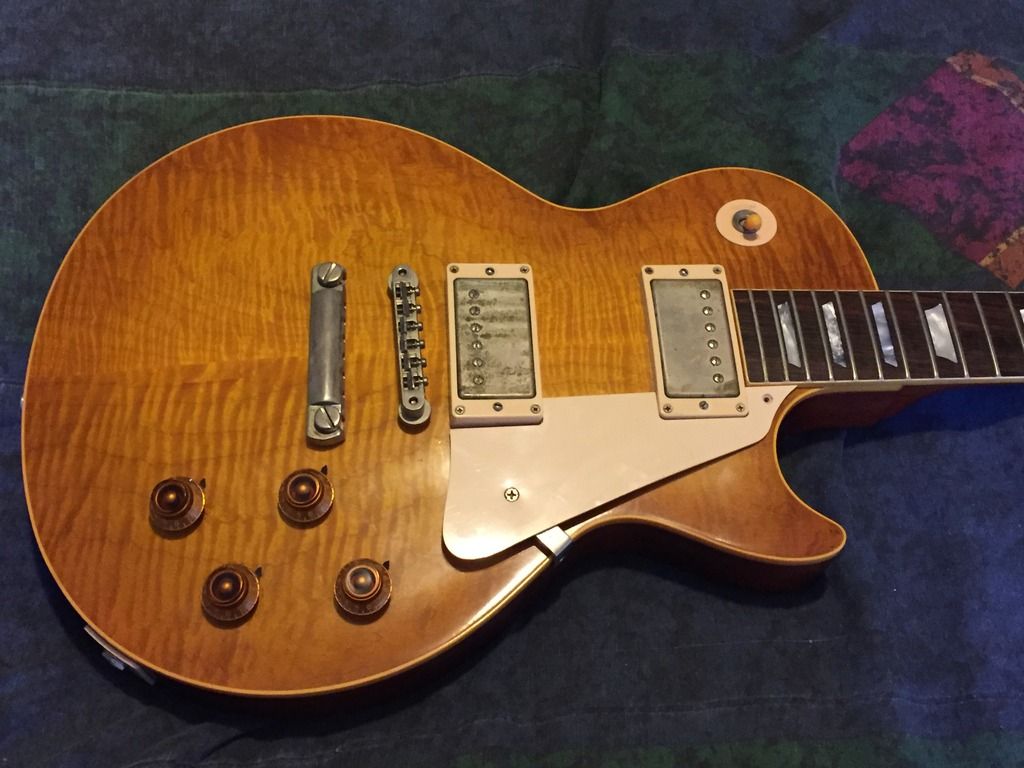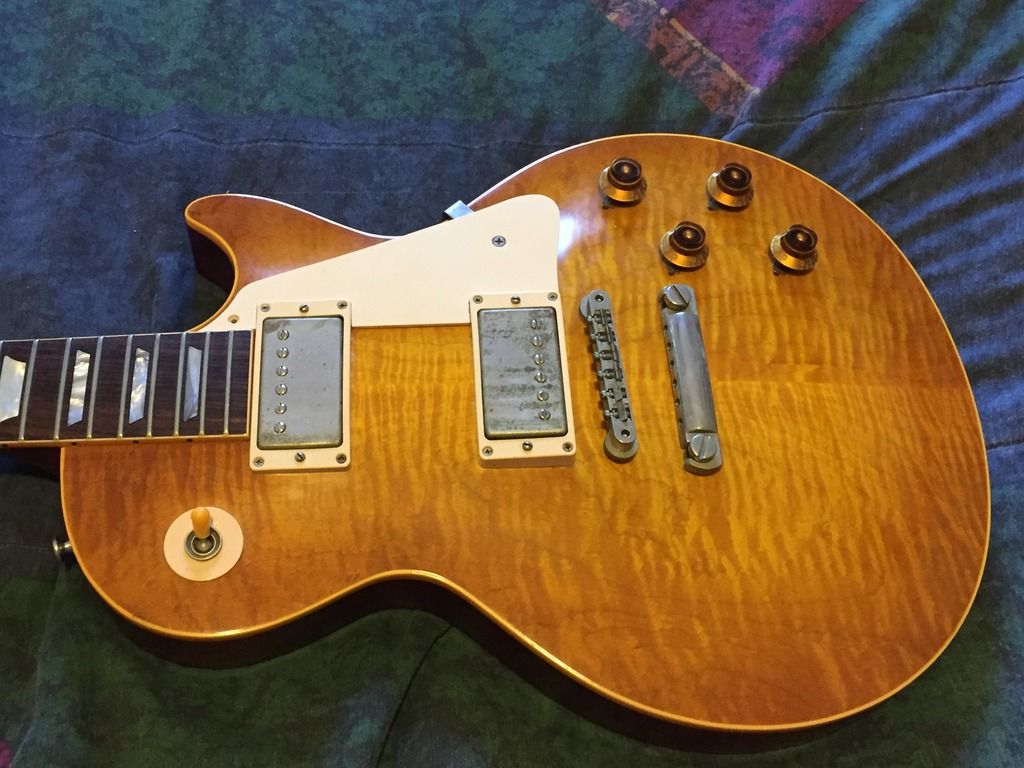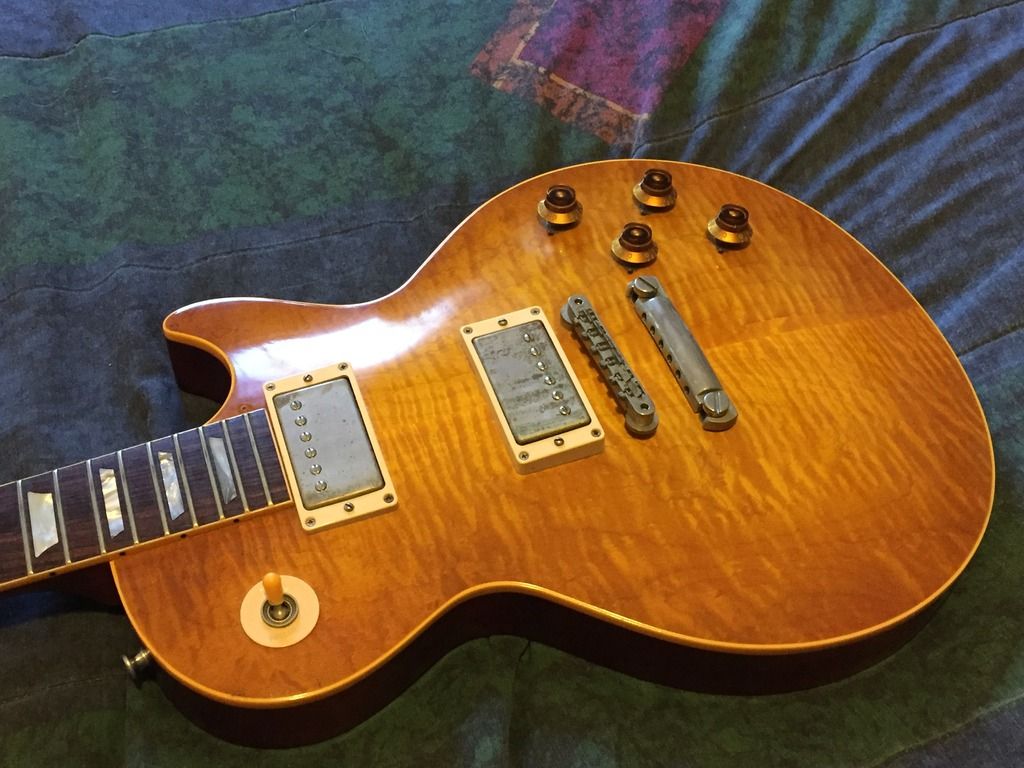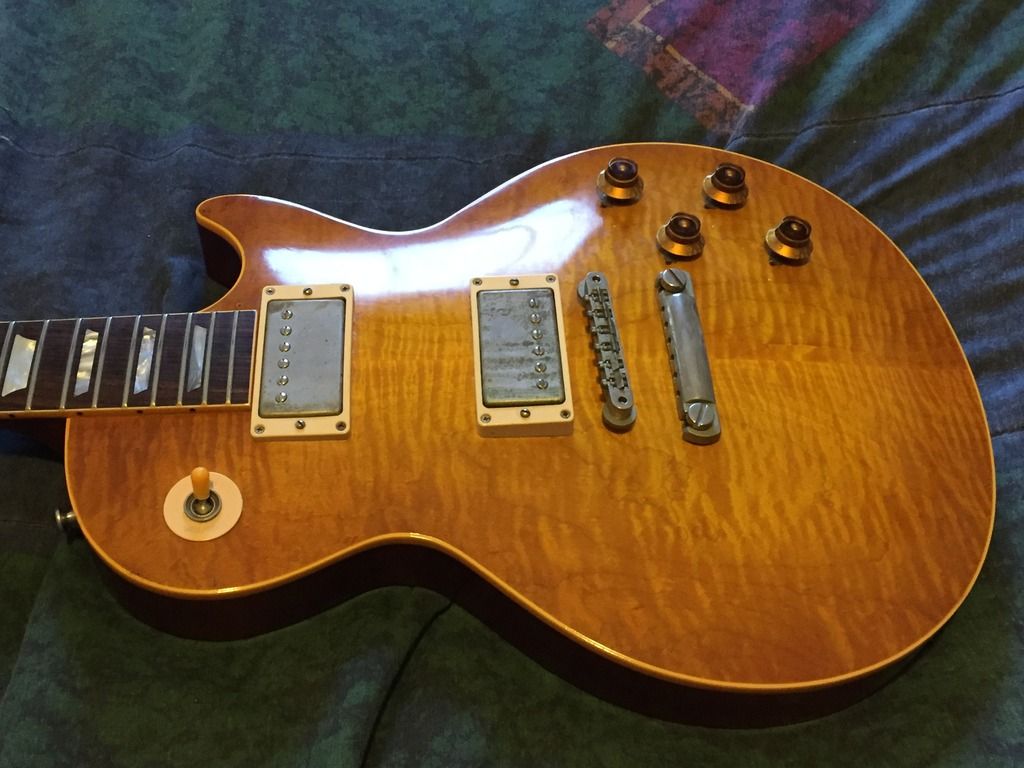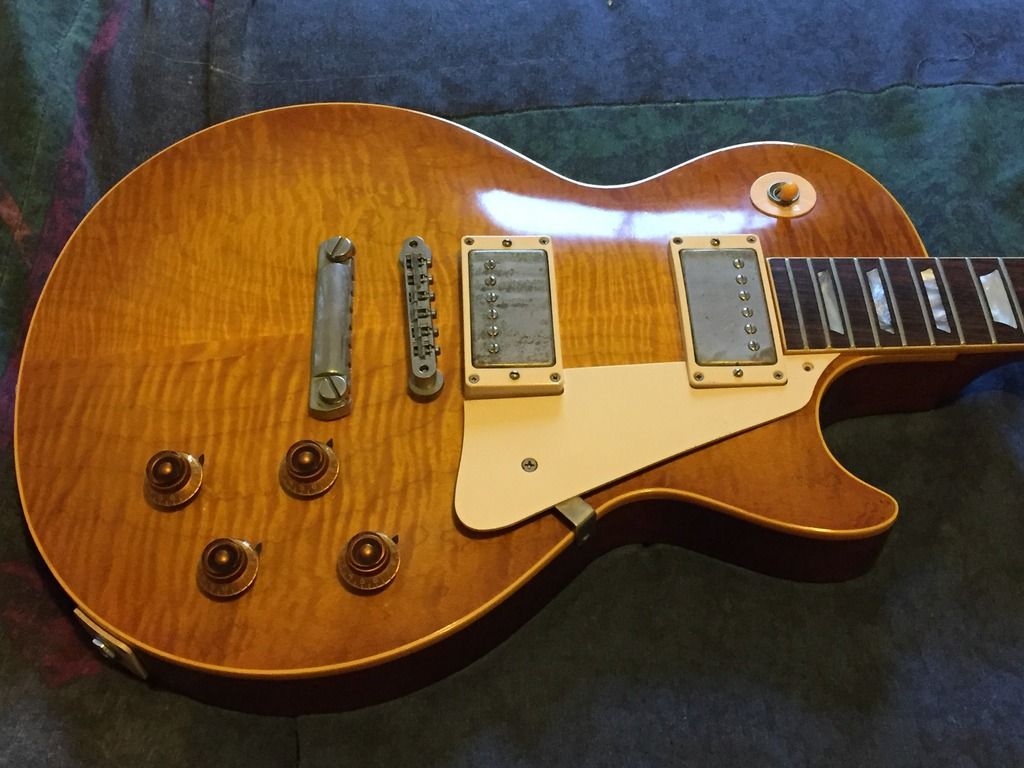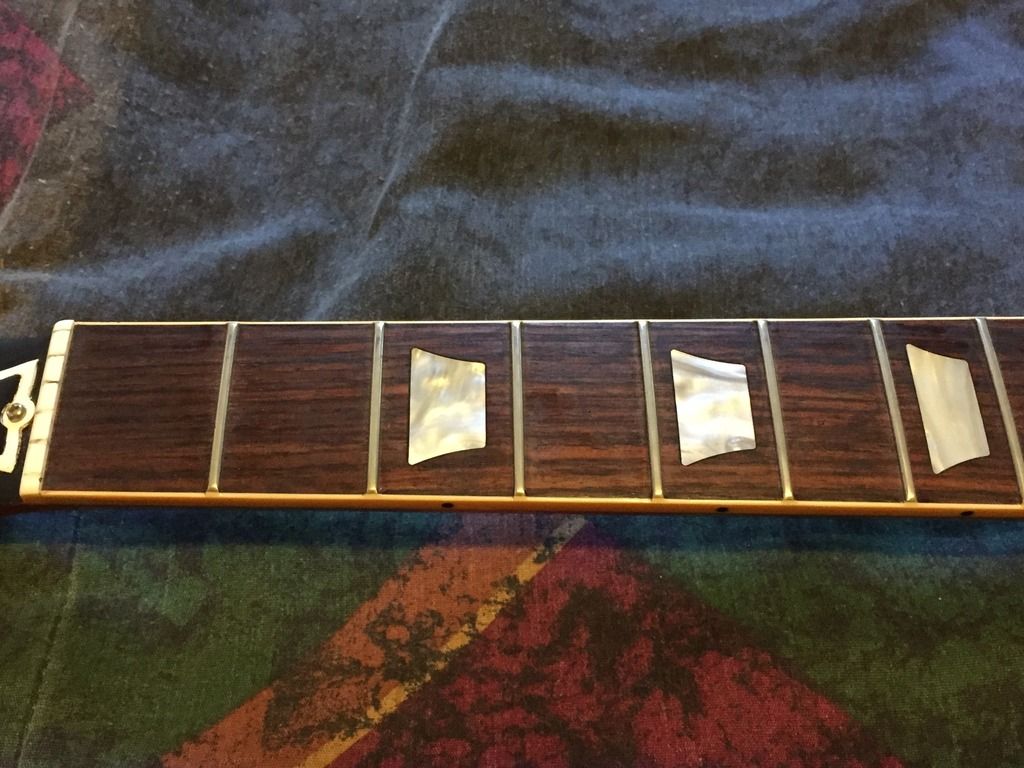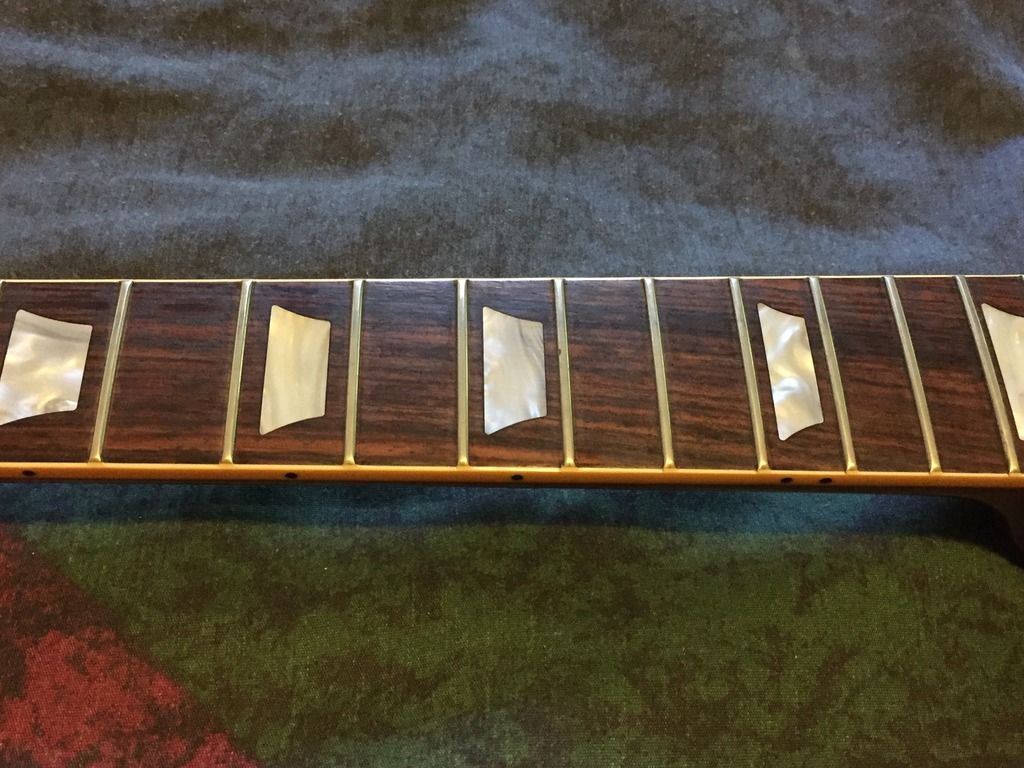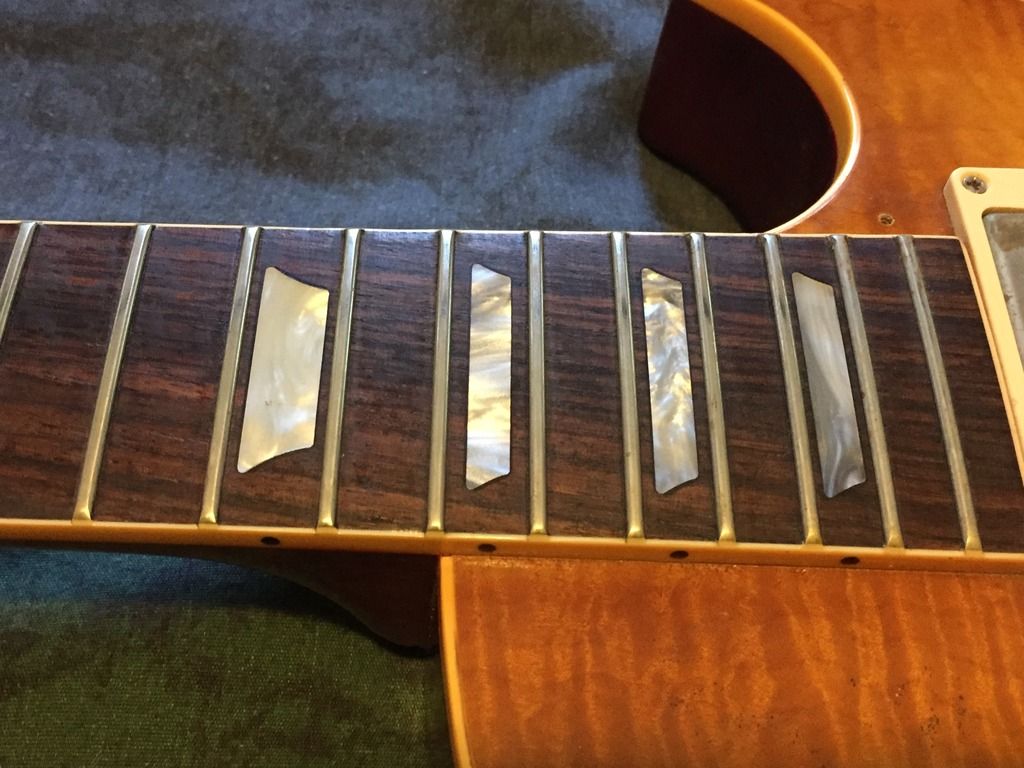 Last edited: