***SOLD***
This is a
2007 Gibson USA Les Paul Standard Limited 60's neck Guitar Center Exclusive
model in Silverburst finish. It's in very good condition with only some surface scratches on the back (tried my damnedest to get them to show up in a pic below) and a small spot on the front that you can't see unless you look for it (also tried to get it to show up in the pics below). The frets are excellent condition and the neck is straight as an arrow.
The OHSC is included with all the case candy from Gibson and the combination lock has never been set.
Asking for (previously $1900) $1800 including shipping to the lower 48 and PayPal fees.
No trades
, please, as I'm using this to fund the purchase of a different guitar.
Here are the specs (per Gibson Customer Service) -
Back –Mahogany
Top –Maple (bound)
Neck – 1 piece mahogany(60's Slim Taper profile)
Peghead pitch – 17 degrees
Neck angle – 5 Degrees
Fingerboard – 22-fret Ebony (bound)
Fretwire - 0.090" wide and 0.055" tall nickel/silver alloy
Fingerboard radius – 12"
Inlays – pearloid trapezoid
Scale length – 24 ¾"
Nut width – 1 11/16"
Bridge – Tune-o-matic (Nashville style)
Tailpiece – Stop bar
Hardware – Nickel
Tuners – Metal Button Kluson
Controls – 2 volume, 2 tone, 3-way toggle switch
Pickups – Burstbucker Pro set
Weight - 8.2 pounds (on a bathroom scale)
If you'd like any specific pics just let me know and I can PM them to you.
This is the spot on the top which is not through the finish. Again, it's hard to see but if you want me to try to get a better pic I can try.
These are the light scratches on the back. Sorry for the whited-out pic of my fingers; it was the only way to get the camera to not focus on the reflections.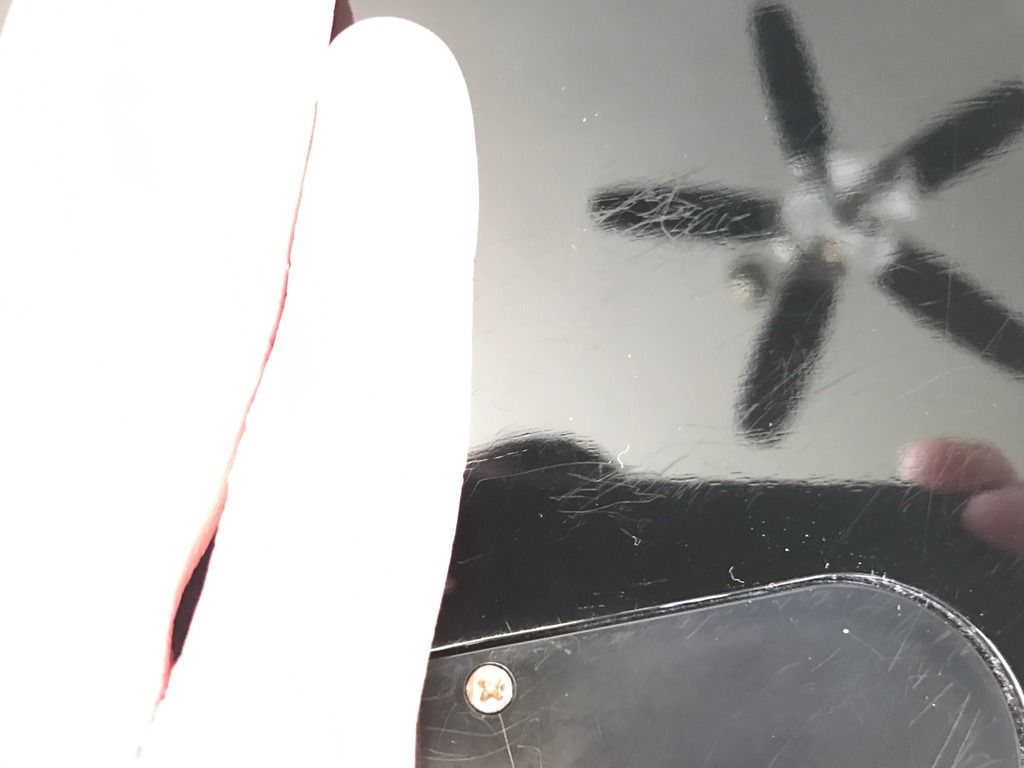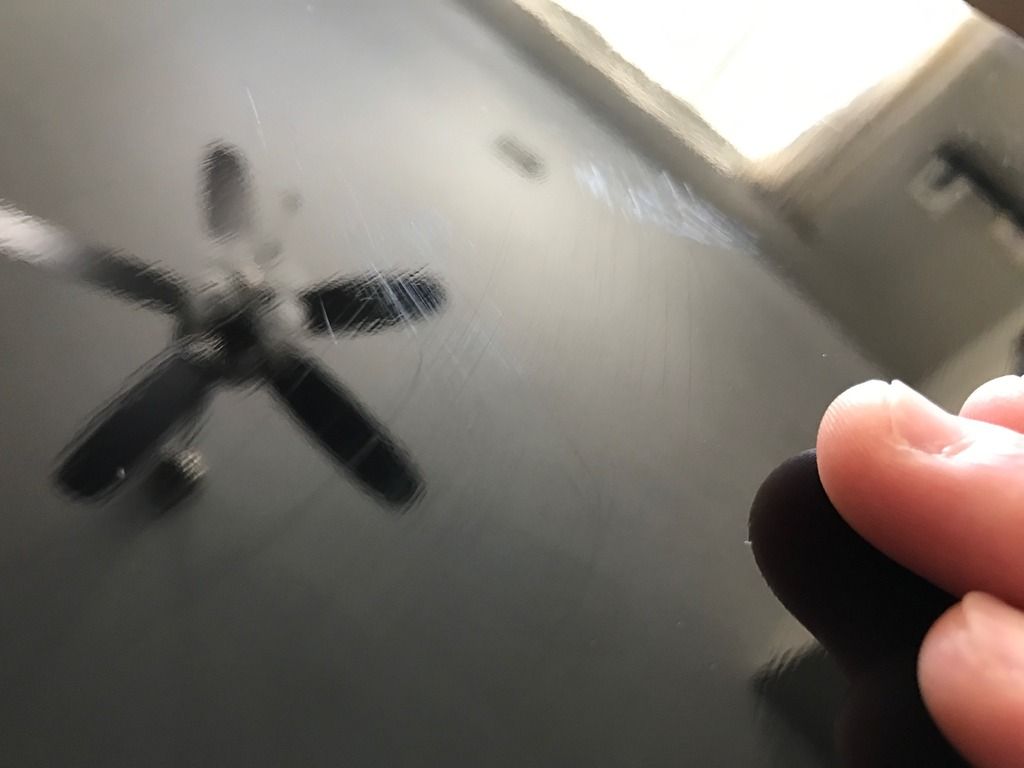 They're hard to see on the back unless you're up close.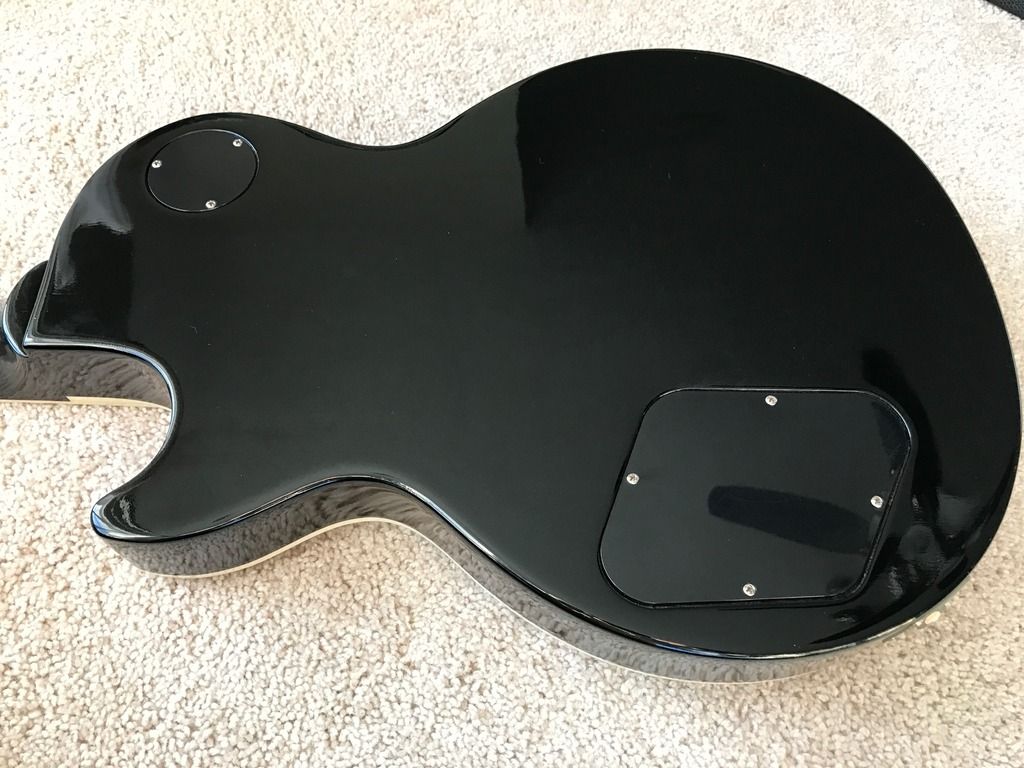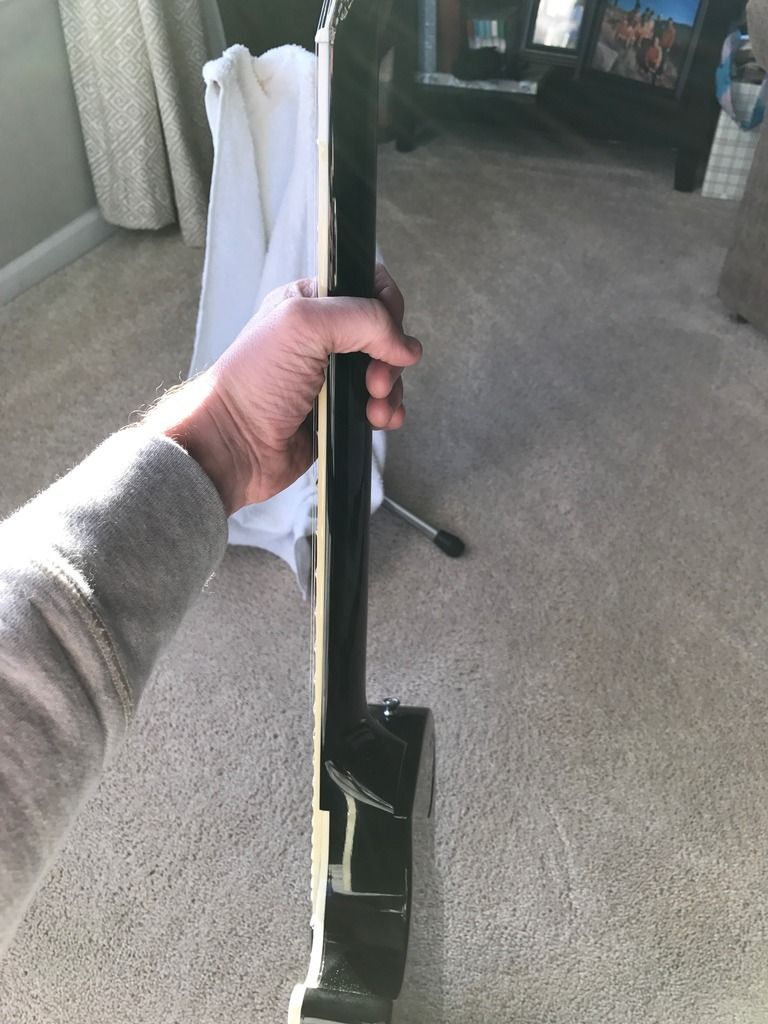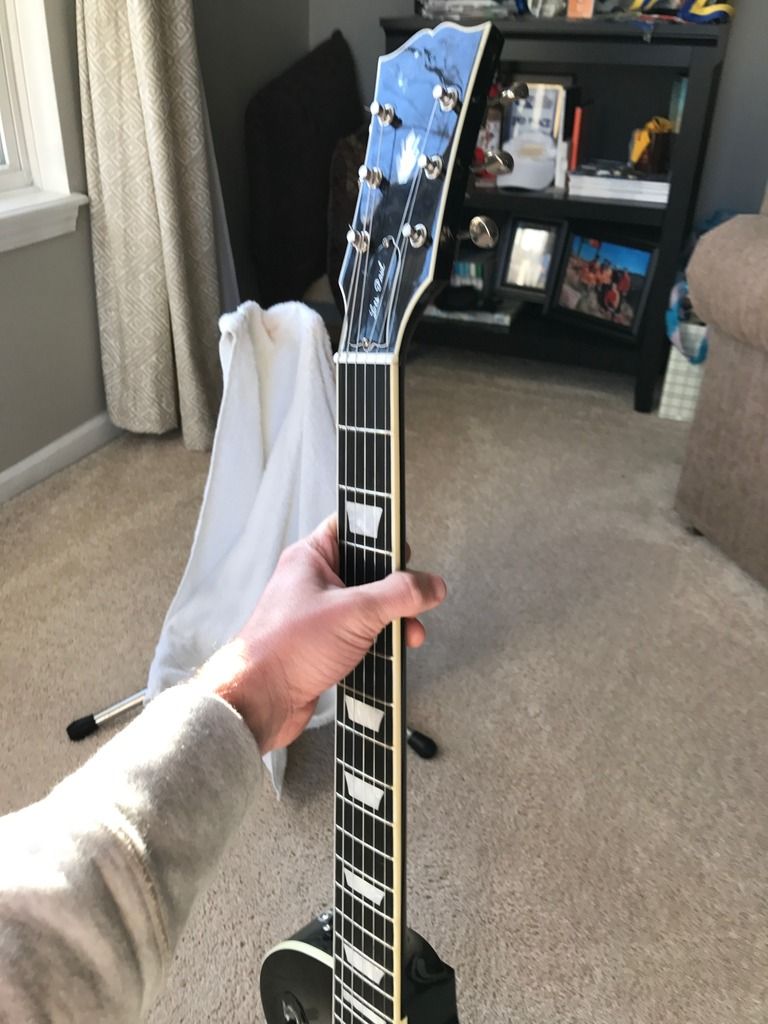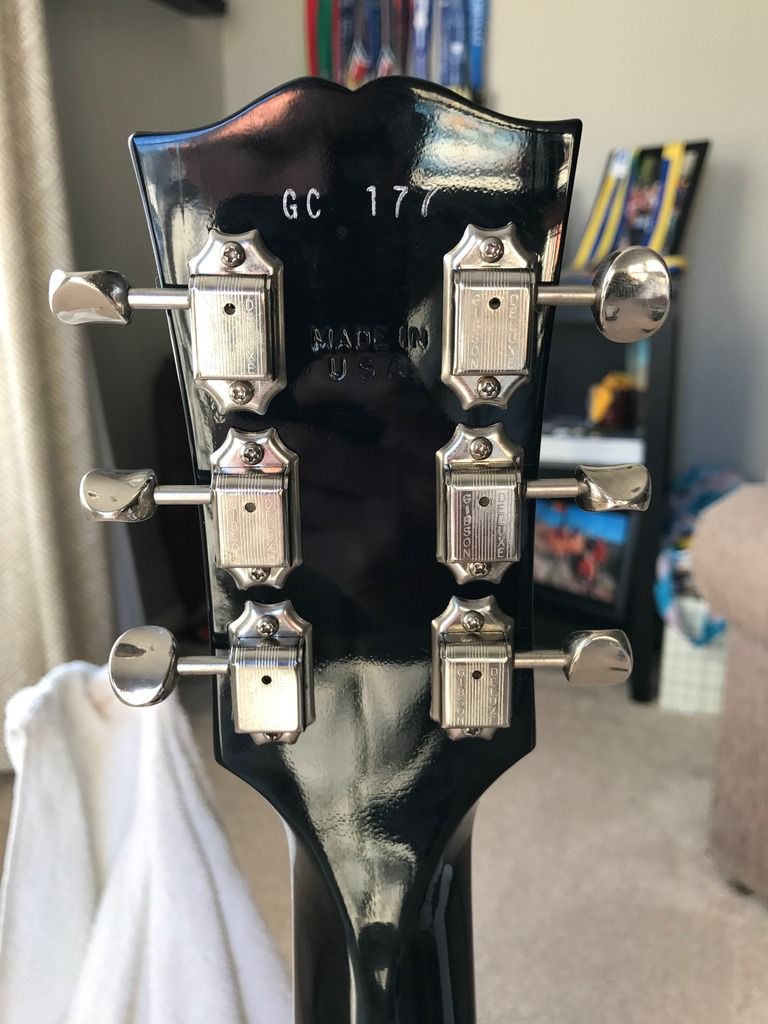 The Gibson logo is really dark on the headstock, as you can tell.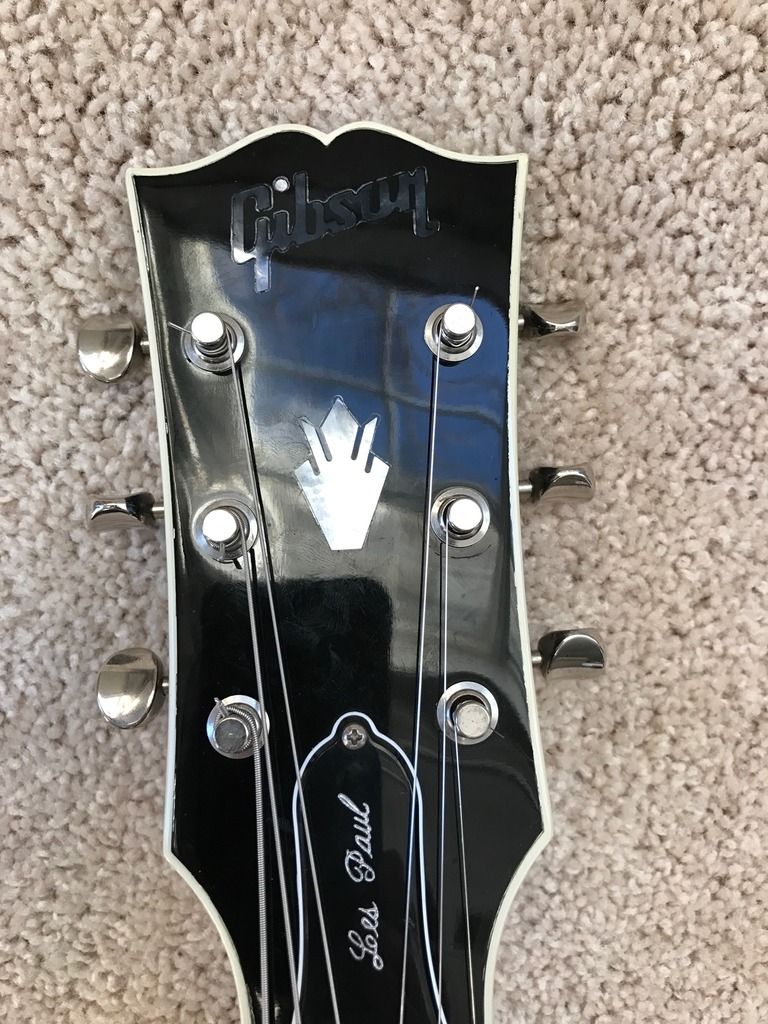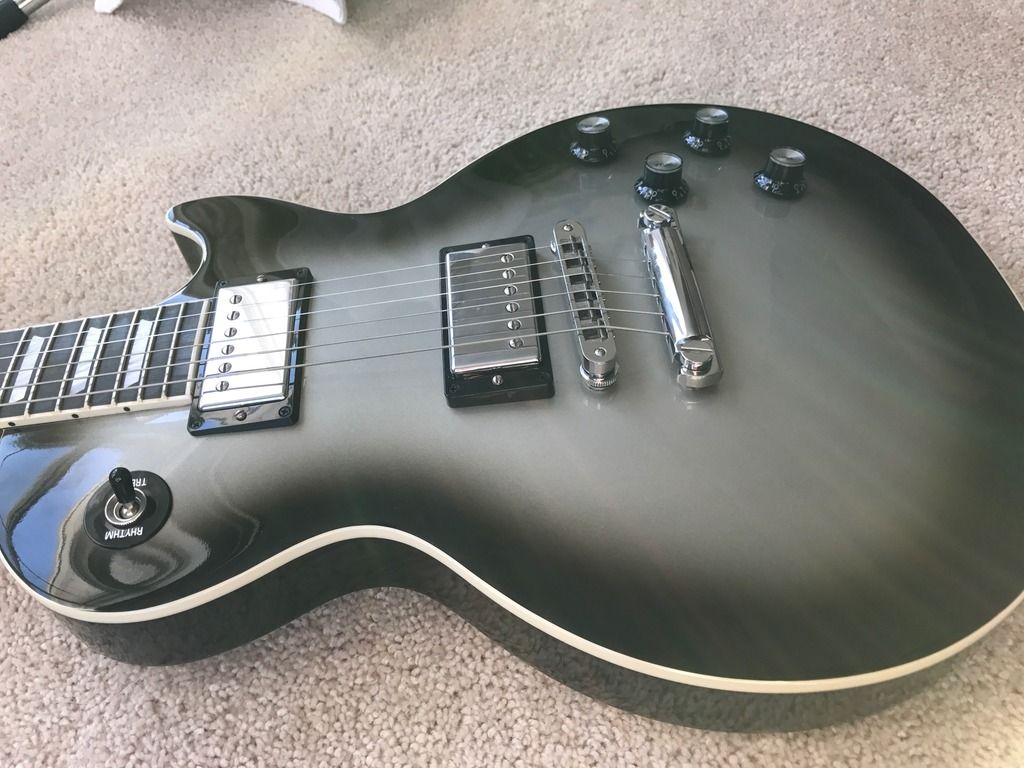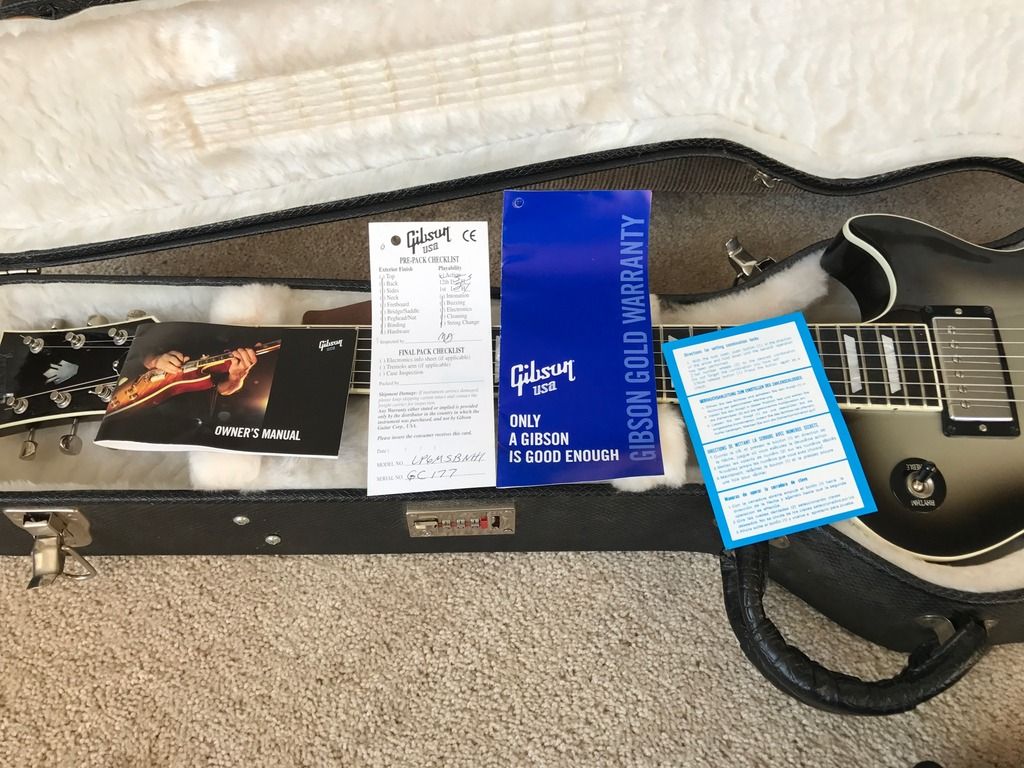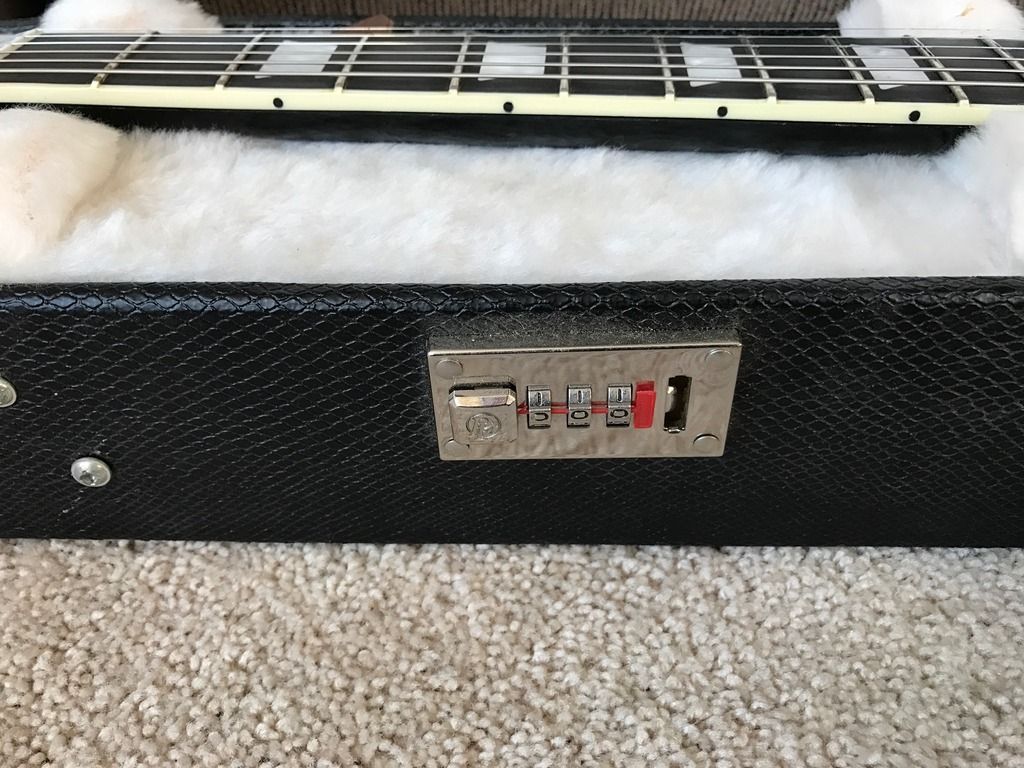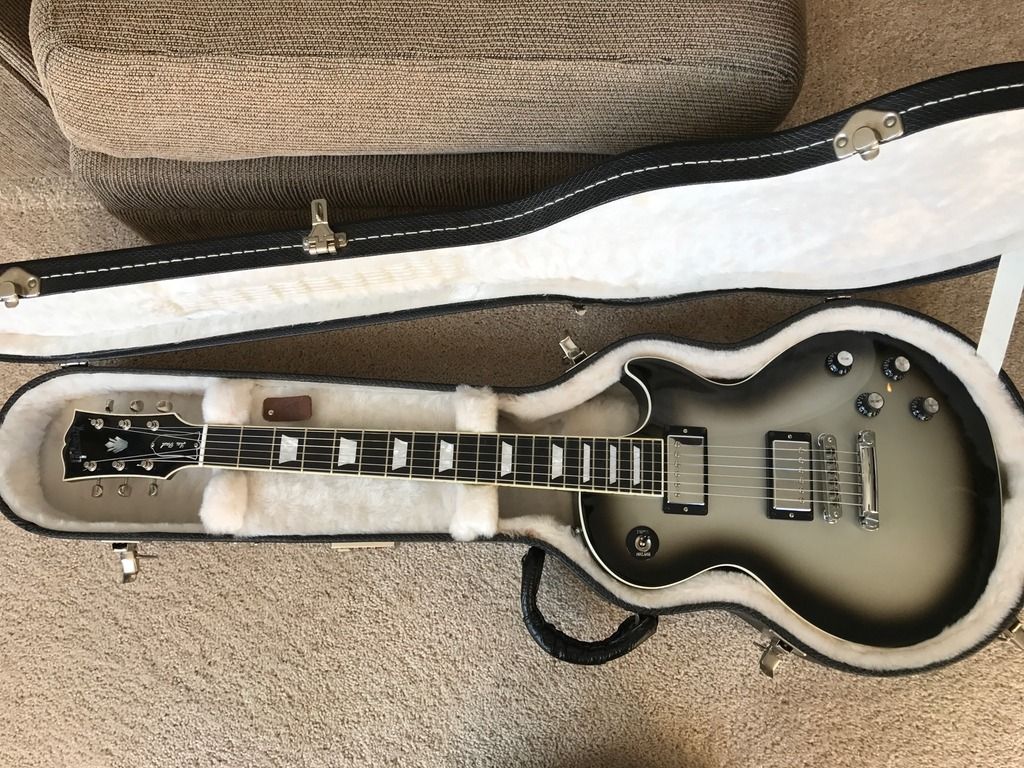 Last edited: