*
SOLD*
2008 Fender American Standard Tele.
Optional Highly Figured ( Swamp?) Ash Body. Maple Neck. Weighs just over 7.5 lbs.
A few very small nicks that are nearly impossible to see. A few scratches on the guard.
Overall easily a 8.75/10.
Ok, heres whats been done:
Pickups are Seymour Duncan STKT-1N in the neck & Little 59 in the bridge.
Tuners are Fender/Sperzel Locking.
The neck has been pro re-fretted with a little bigger than stock, but a little smaller than 6100's. Frets are excellent.
When the neck was re-fretted, the semi gloss finish on the fingerboard was removed w/ steel wool for a real natural wood feel ( Like Ernie Ball's, EVH's, Early Charvels etc) . Feels & plays great. Very professional job. The finish remains on the back of the neck & headstock.
Probably when all is said & done....about $600 in parts & labor.
I do not have any of the original parts.
All in All , a Killer guitar.
Comes with a Gator Hardshell case.
*SOLD*. Overseas shipping available to locations that will accept a box 45x18x6 with a shipping weight of 24 lbs. Shipping from 89074. USPS.COM for rates & availability.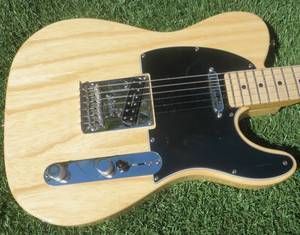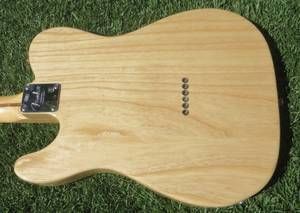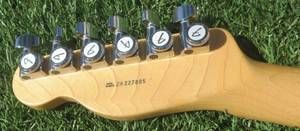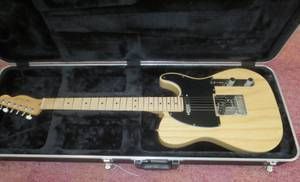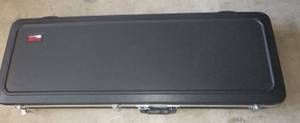 Last edited: