$1699 Price includes shipping in the contiguous USA and all paypal fees.
The price will go up to $1999 to coincide with the end of the Reverb Boxing Day sale on 12/28 Midnight.
Weight 9.45 pounds
This guitar is awesome. Has a top that some historics would kill for. One piece back, no rash. She has been upgraded to the hilt. I see some carpet fuzzies appear on the back in a few shots and it looks like paint chips on the body. Rest assured it is just carpet fuzz and no damage.
1. Had a case that was a little ratty, so I bought a great Gibson Custom case for her.
2. Pulled the stock harness out and replaced it with a CreamTone vintage harness with drifted bumblebees.
3. Replaced all the plastics with CreamTone aged pieces. Including the pickguard bracket and knobs with pointers.
4. Replaced the stock pickups with aged Marshallheads from Wolfetone.
5. Replaced the standard bridge and tailpiece with an aged Tonelock set from Faber.
6. Just had her Pleked locally. The neck is straight and the action is set perfectly.
Basically she is as close to an R9 as you can get, but you won't pay anywhere close to the cost of one. There is one small nick on the top of the headstock. I tried my best to take a photo.
Thanks for looking.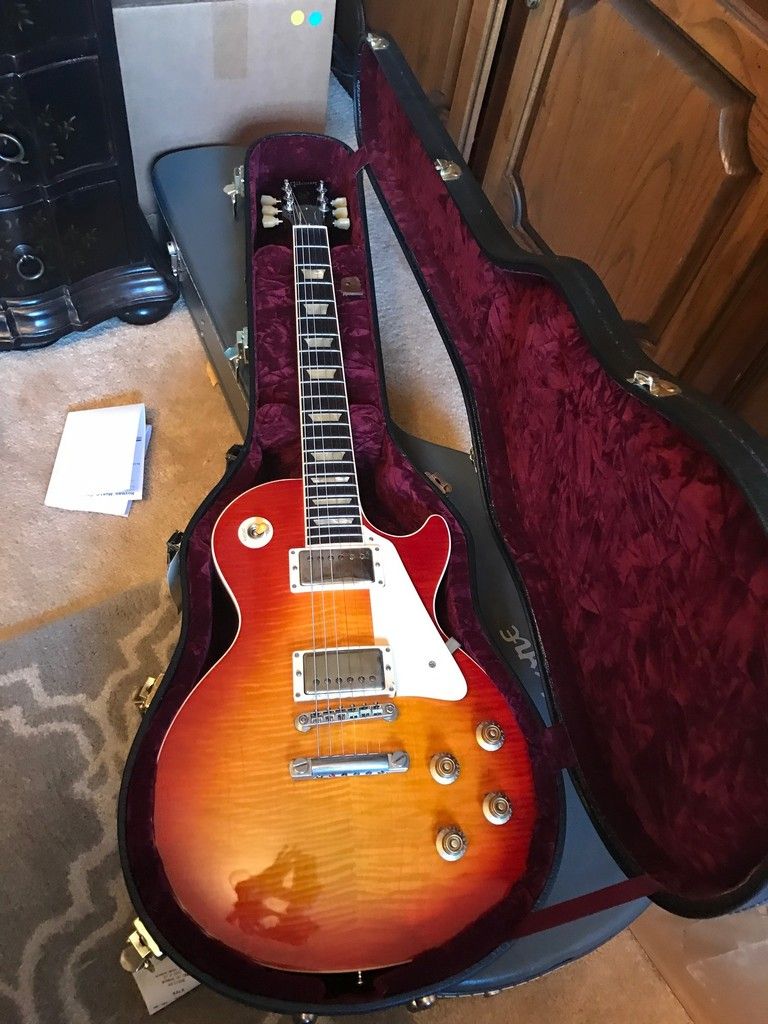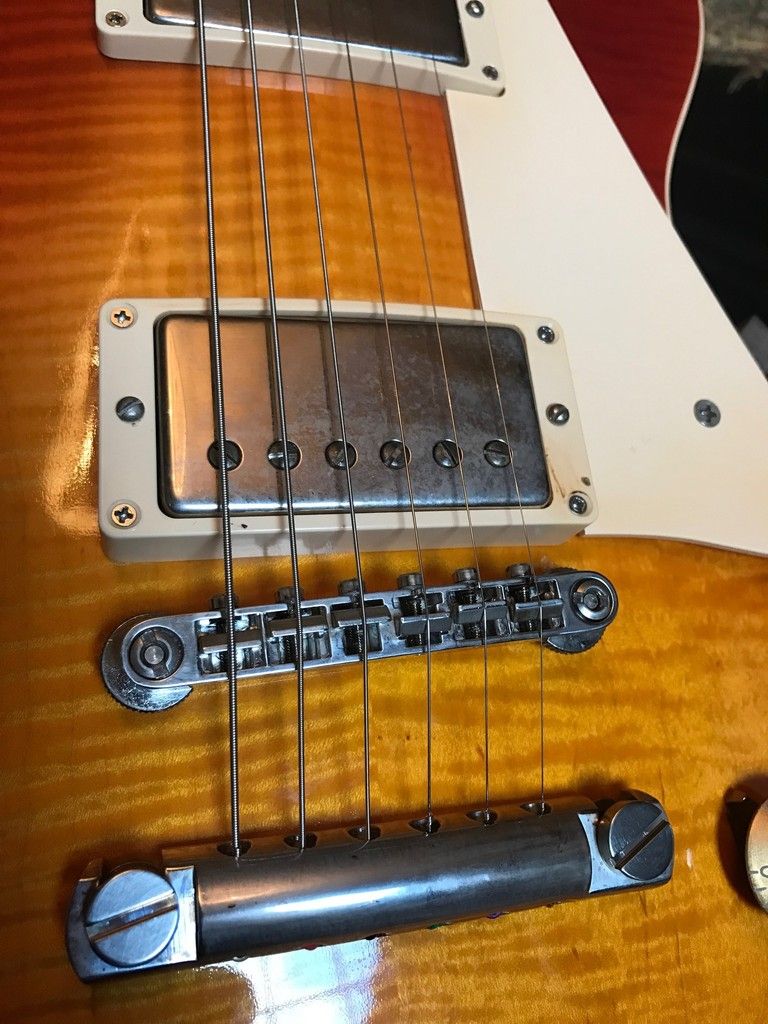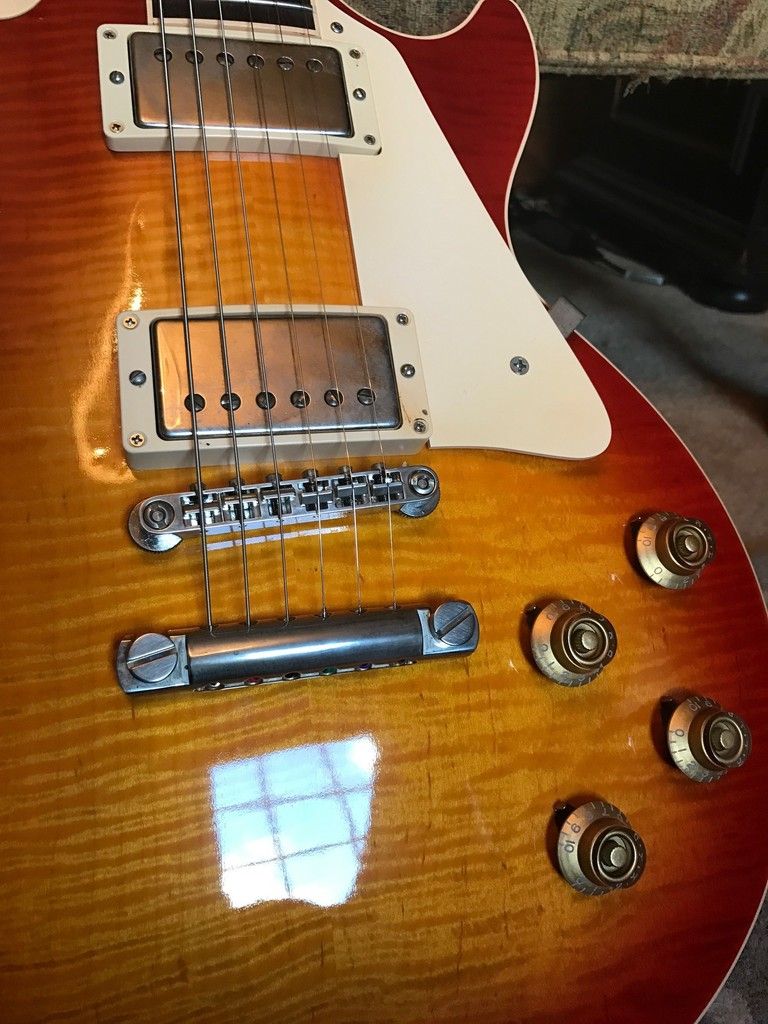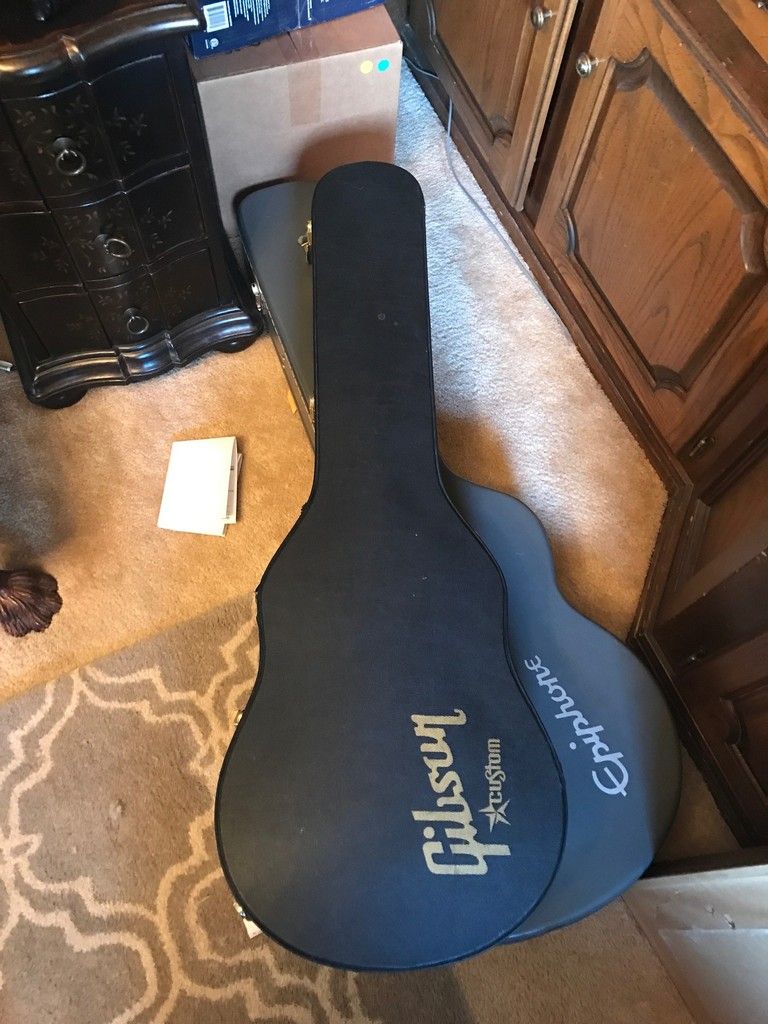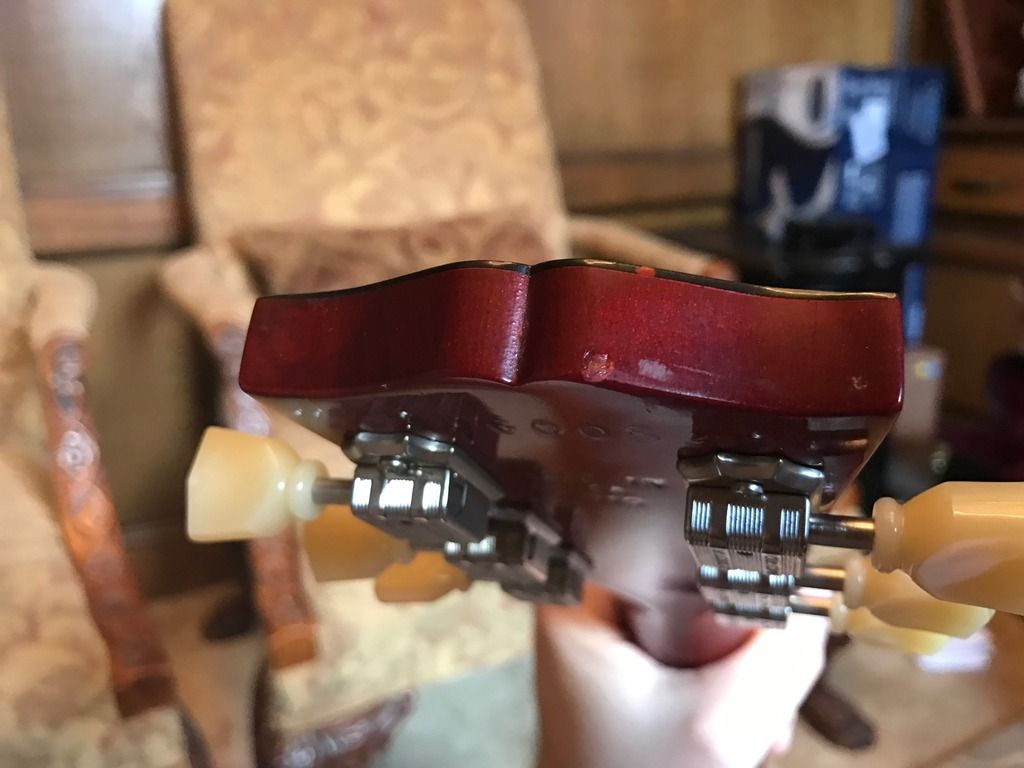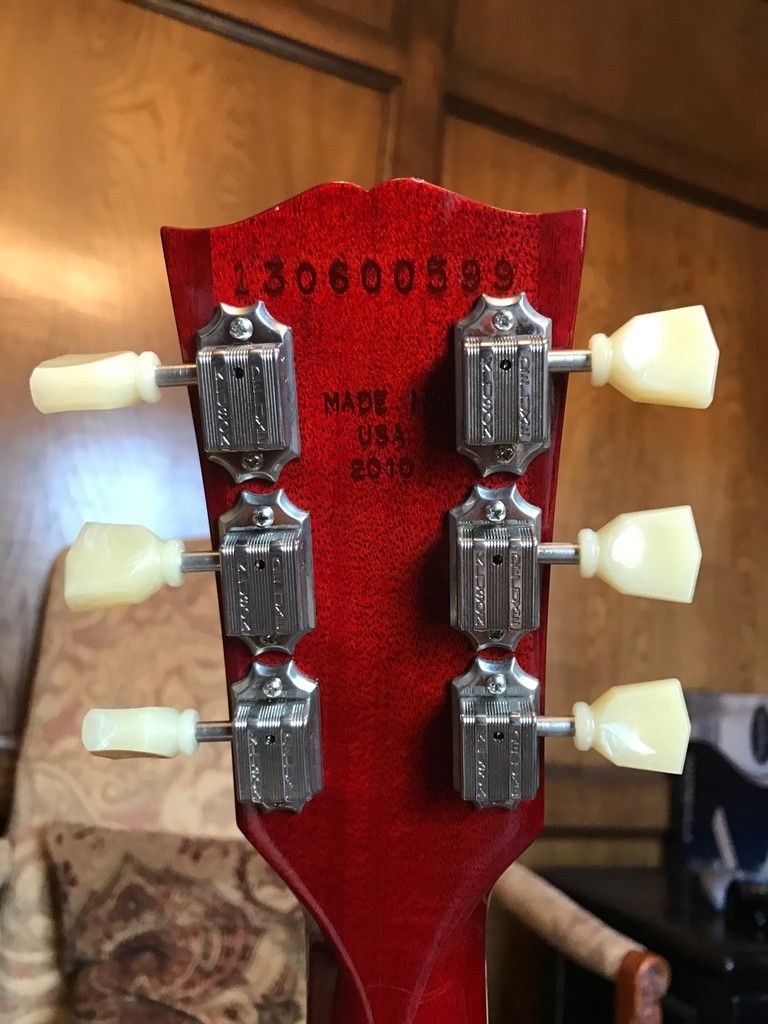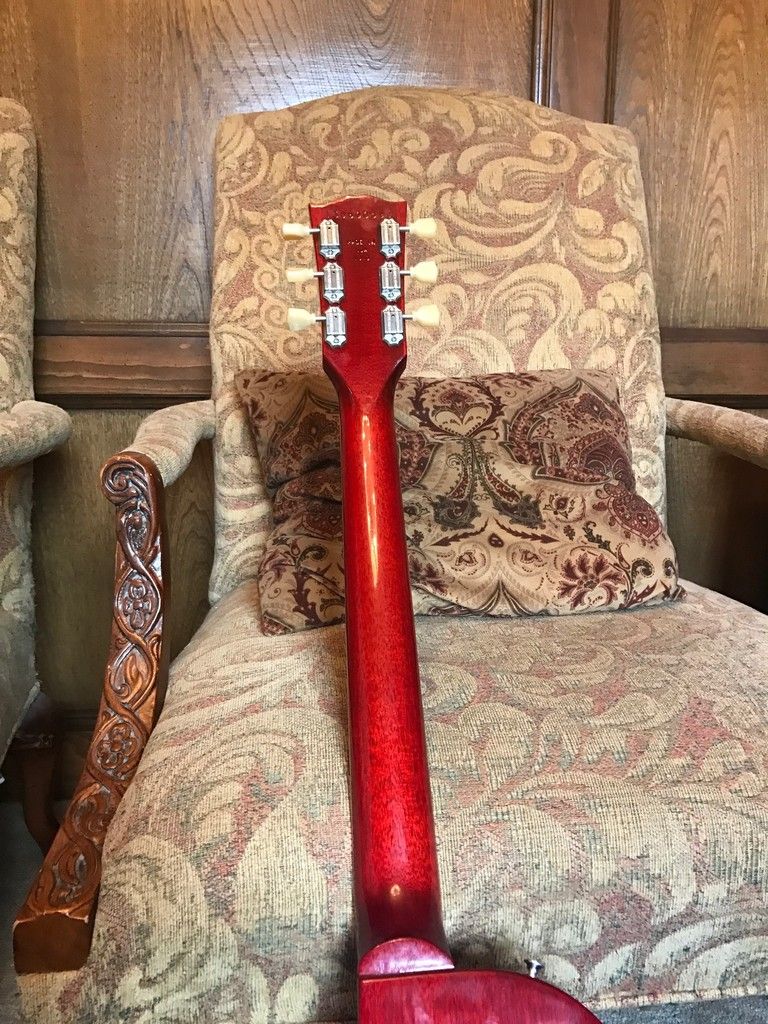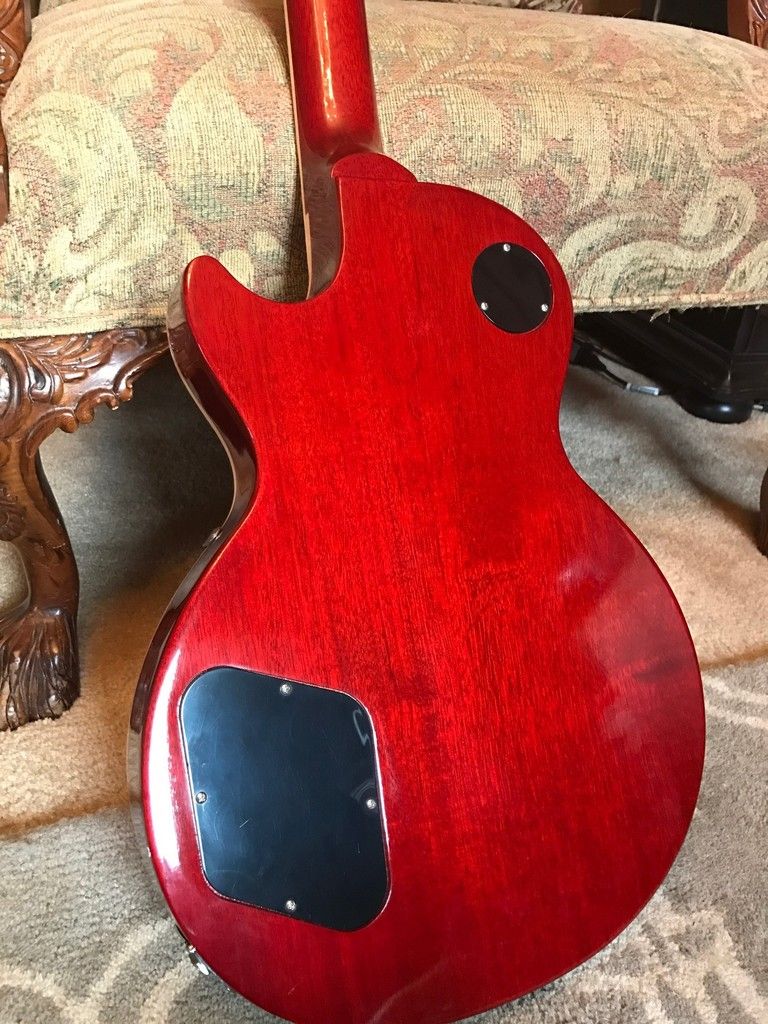 Last edited: