$SOLD including shipping and PayPal fees.
I have my Les Paul all dressed up in its Tuxedo and ready to gig.
We have quite a few upgrades and one minor issue.
The minor issue. The neck has a small indention in it near the 2nd or 3rd fret. It didn't crack the finish or anything and it is on the high string side of the neck so it doesn't interfere with anything. You won't notice it is even there when you play.
As this is a Standard it has the slim taper neck and will be weight relieved. It also has the Grover locking tuners and original hard shell case and paperwork.
List of upgrades.
1. I pulled the PCB Board and replaced it with a CreamTone Vintage wiring harness with drifted Black Beauties as well as a new Switchcraft pickup selector with aged knob from CreamTone.
2. I also replaced the knobs with the CreamTone aged knobs and pointer set.
3. I put a blank truss cover plate, but will include the Standard script plate as well.
4. I replaced the stock humbuckers with a double cream Dimarzio 36th anniversary in the neck and a double cream Dimarzio Super Distortion in the bridge.
5. I pulled the bridge and tailpiece off and replaced them with a Faber Tonelock kit that is aged. Sustain for days!!!
Anywho, thanks for looking and happy buying.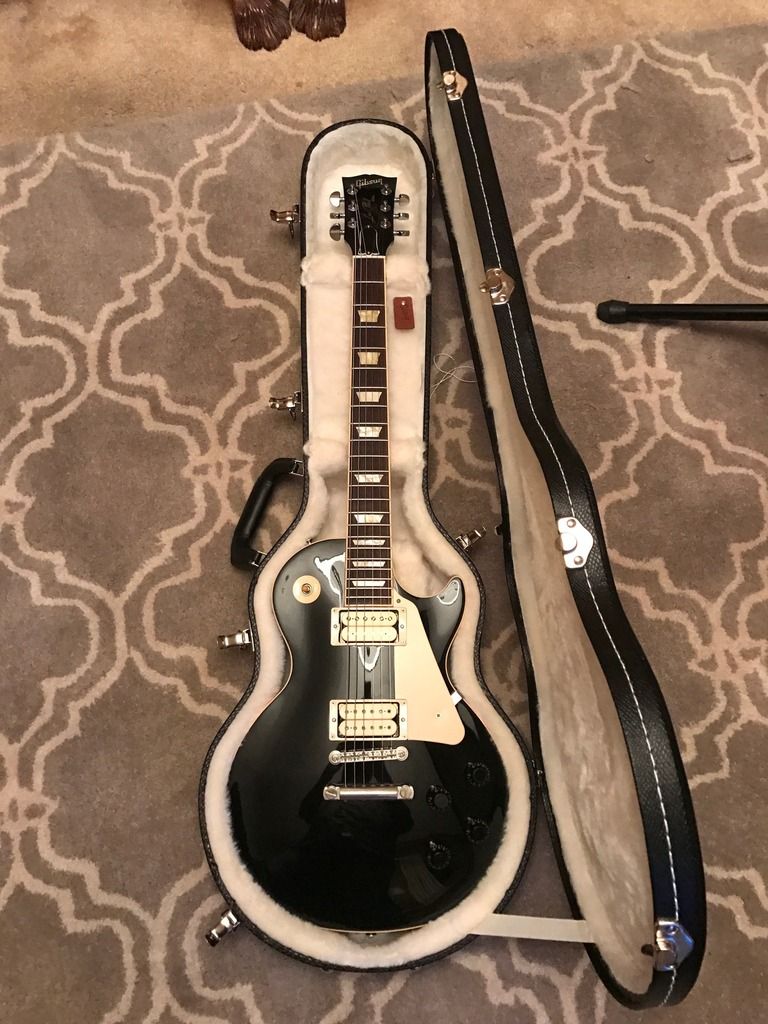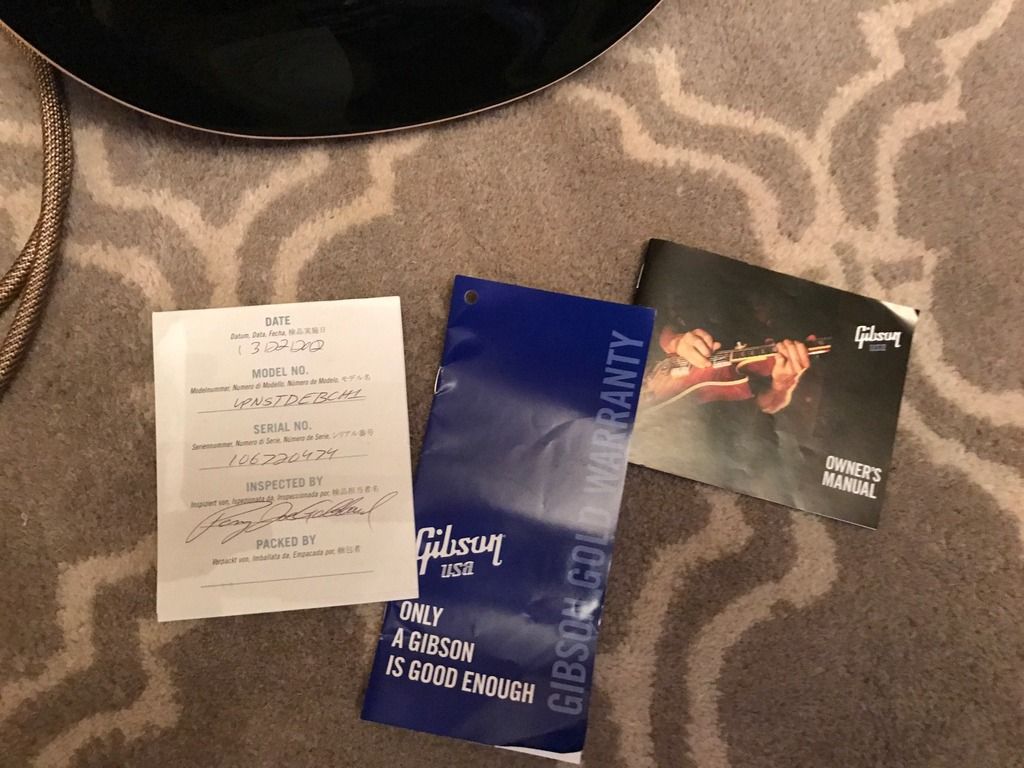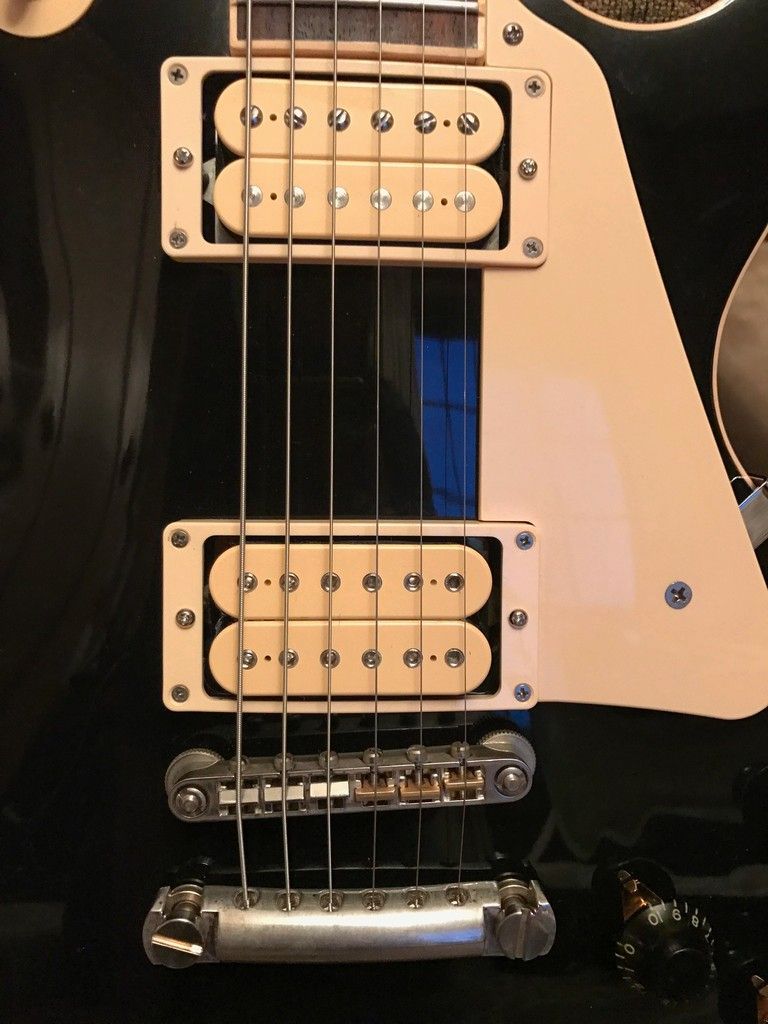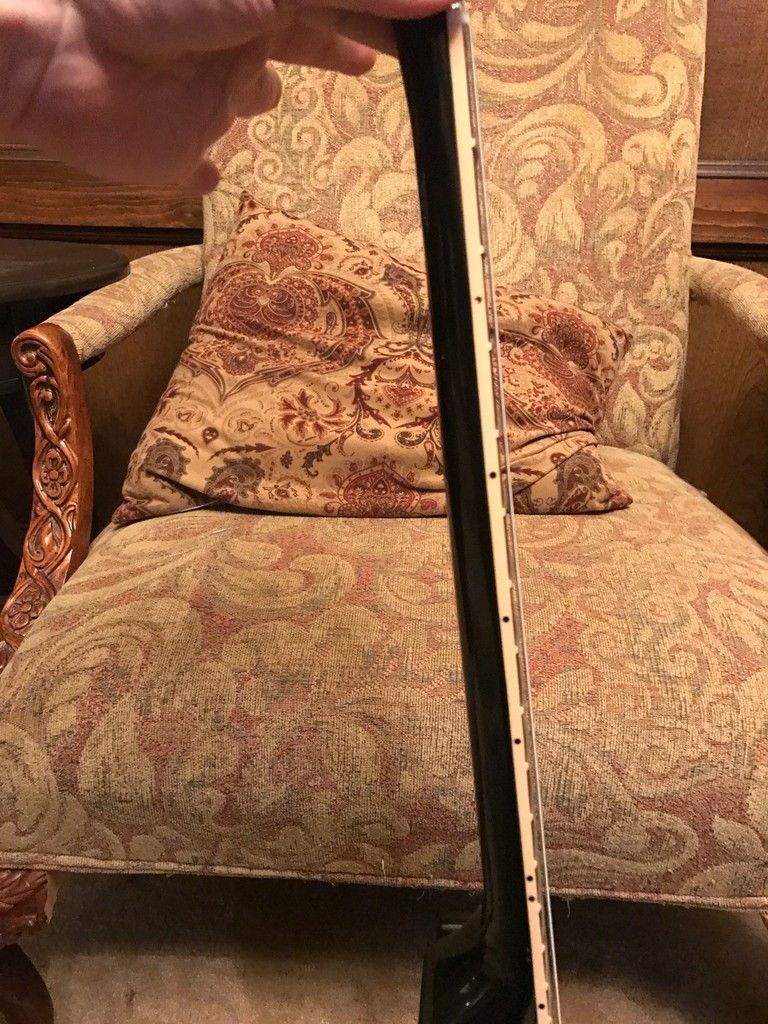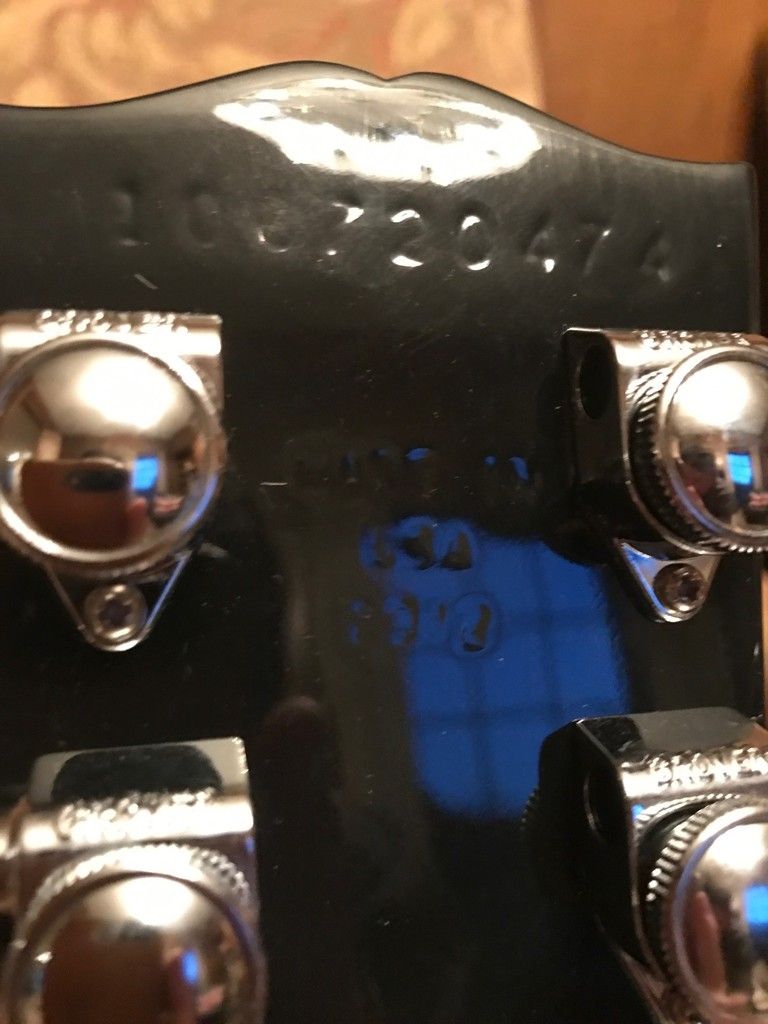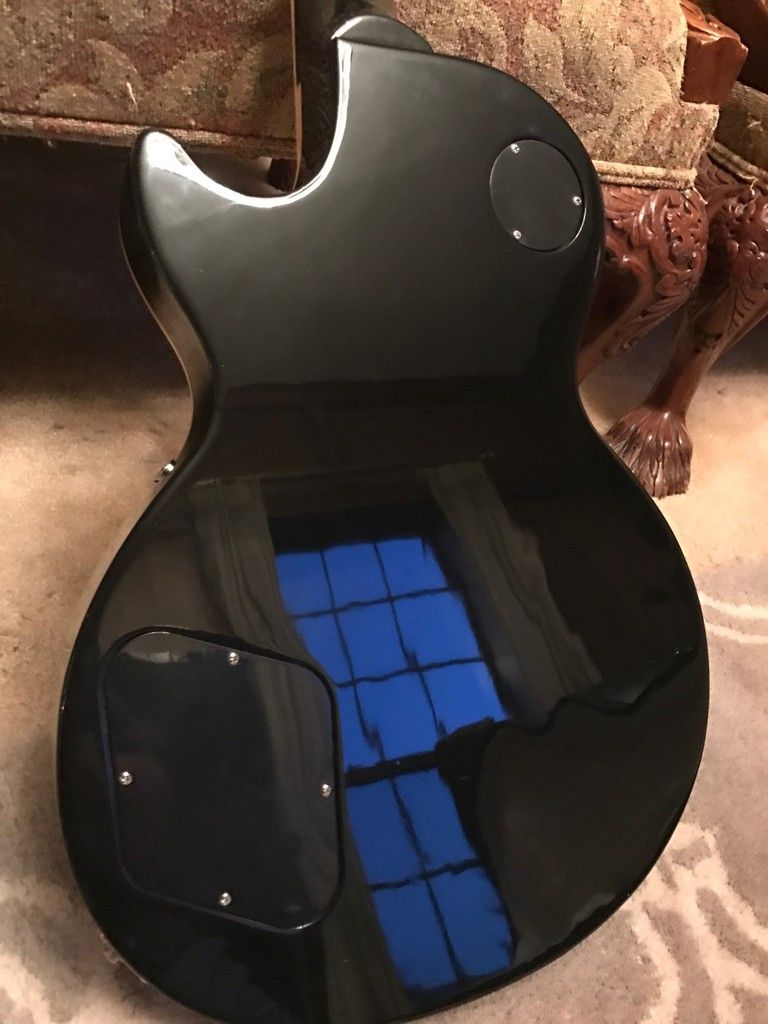 Last edited: