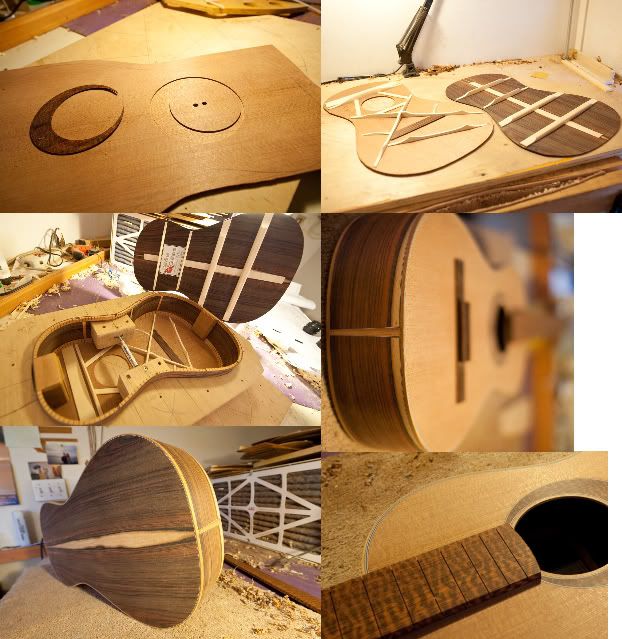 I'm about 3 weeks away from picking up my first custom built guitar! I've always viewed guitars as tools and have never felt the urge to have one built for me, but having recently passed the 50 milepost felt significant enough to mark it with a one-of-a-kind. It's the parlor style guitar seen on
Eric DeVine's website
- Eric came up with the design after we talked about what I was looking for two years ago. He threw together a prototype and sent me some audio files of how it sounded, I said "Yep that's it!" and then built one for himself with the similar woods to what I ordered - he loves it!
Redwood top, rosewood back and sides, snakewood fingerboard, bridge and rosette and no bling - just the natural wood beauty speaking for itself.
I'm getting a bit twitchy...
Last edited: