Almost as good!
Gold Supporting Member
For sale only, NO TRADES, CONUS only. Downsizing and needing to move these 2 great amps, I'm playing mostly small singer/songwriter gigs and these amps are
not
getting the use they deserve

Tophat (Top Hat) Super Deluxe MkII 1x12 combo
**SOLD**
in EC with Tuki cover. Takes EL34s (included), 6L6s or 6V6s, stock Celestion G12H 70th Anniversary 12" speaker. I had a Celestion Neo Creamback installed and liked that a lot, and it drops the weight down to about 42 or 43 lbs. I will install that if you prefer.
33 watts w/EL34s, down to about 20 w/6V6s. Built like a tank (Brian Gerhard is an artist!), great JTM45/Bassman-esque tones with some chime added. I am the original owner and the amp will ship in the original shipping box.
$1350 shipped/paypal'ed **SOLD**


Had this one on hold for a local sale, but my buyer flaked
so here we go again:
3rd Power Dream Solo 3 '59 AC 1x12 combo
w/Eminence Legend speaker. EC, has a small scuff on the bottom edge of the front end (see pics). Updated with stage/venue switch and a switch on the front panel that ups the gain (I'm assuming this is the "orange glow" mod, but I'm not the original owner and cannot verify this for certain). Also has 3rd Power's hybrid master. EF86 front end into 6V6s (JJ).
$875 shipped/paypal'ed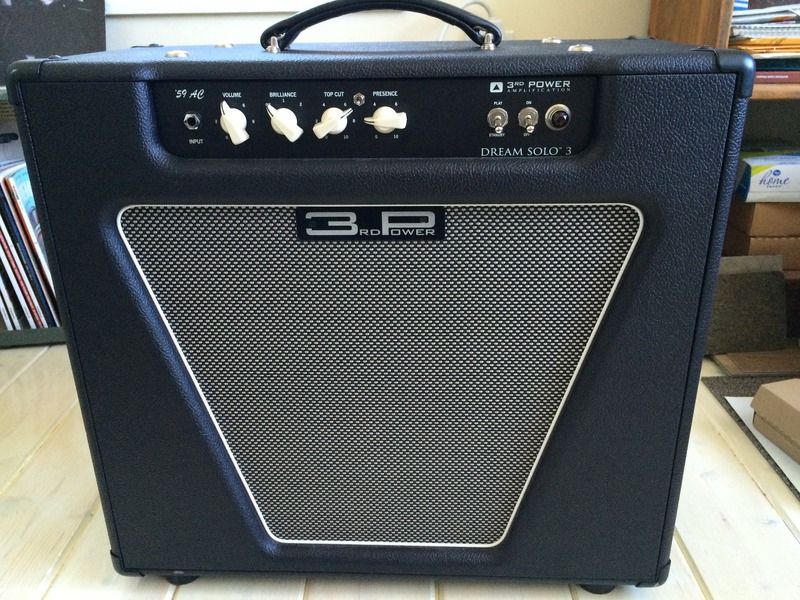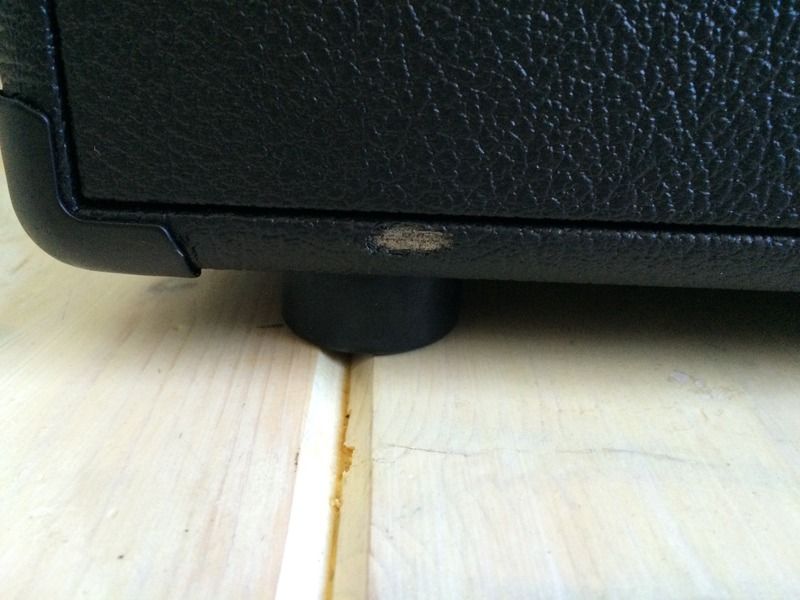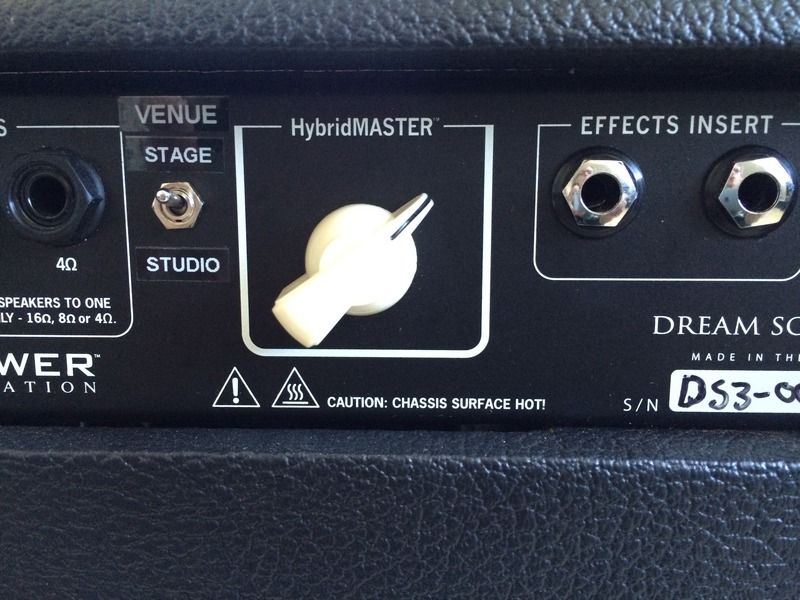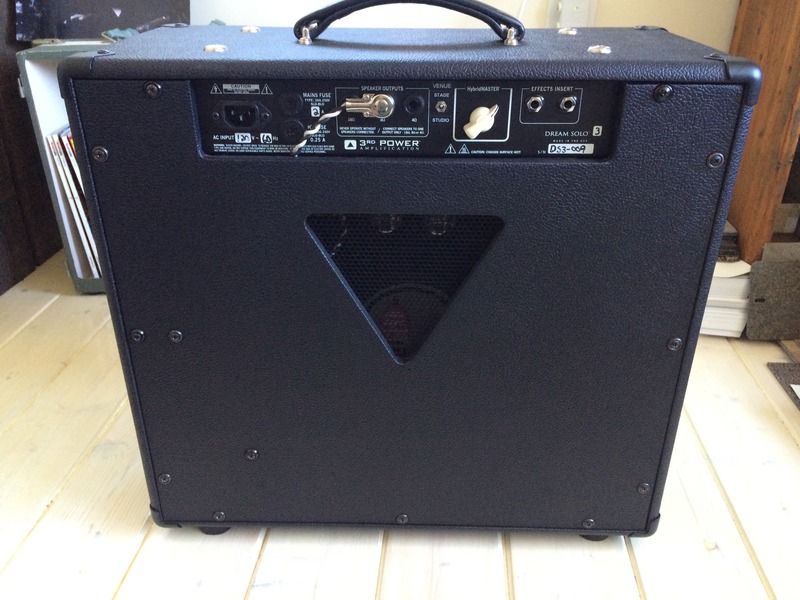 Last edited: