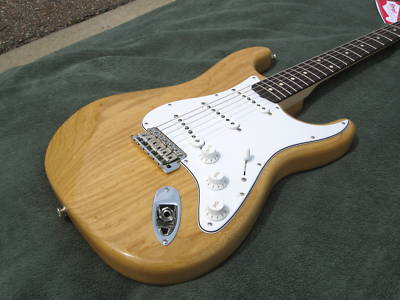 That is my not my guitar, but is identical in specs.
What color pickguard would look better than white? The white seems sterile to me, and I want something more interesting. Any suggestions?
Also, it's finished in polyester. I'm a bit tempted to strip the polyester and refinish with a light stain, and a thinner top coat. Thought?