I have been planing to build a good dummy load box to my tube amp with
a line-out, then re-amp with a quality Solid-State Power Amp into my Guitar Cab.
After some research Aikens design seems to load the Tube amp like a speaker would.
http://www.aikenamps.com/index.php/designing-a-reactive-speaker-load-emulator
It includes the resonant peak at the Low frequencies and the slope at the highs.
It appears that the big $$$ attenuators are doing just that.
Weber, Aracom, Ultimate Attenuator, Power Brake, etc..
Here is my version with a switch between Resistive and Reactive: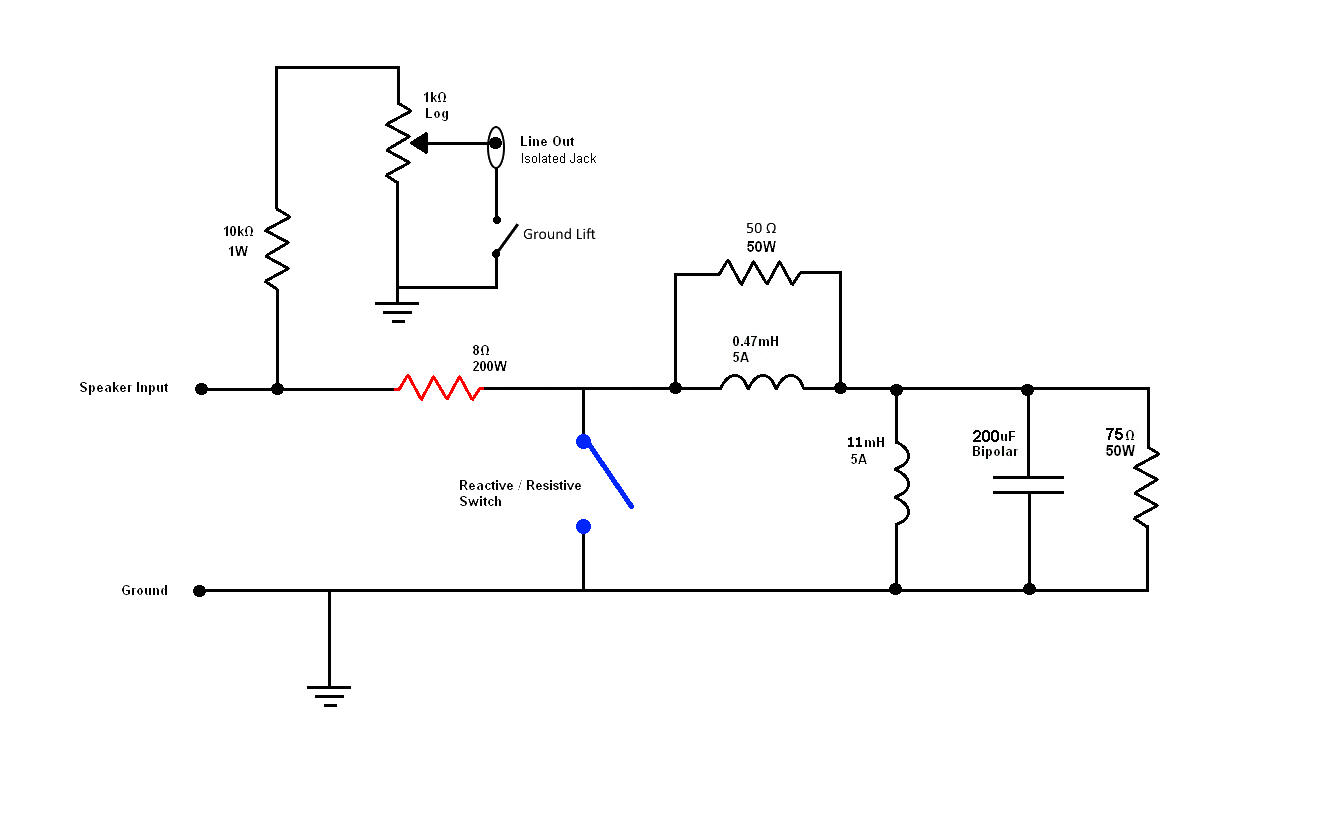 EDIT 2013:
Values have been changed/tweaked for the most accurate results.
Final Values.
Big resistor 8 ohm (can be 7 ohms for even more accurate results).
Treble Resistor 50 ohm for steeper slope.
Treble Inductor 0.5mH (1mH for a 4x12 impedance).
Resonance Capacitor 200uF (from ERSE Audio).
Resonance Inductor 11mH (unwound from original 20mH) 10mH will be perfect here (also from EARSE Audio).
Resonance Resistor 75 Ohm, for higher resonance peak, you can try even higher to match even better with the real 2x12/4x12 graph.
The power resistors gets hot so make sure you mount it on a metal surface (aluminum heatsink is best) with some thermal paste.
These resistors can take up to 200°C so don't worry.
http://www.ohmite.com/assets/docs/acl_hs1.pdf
Blue = 2x12 Vintage 30s.
Green = final Dummy Load.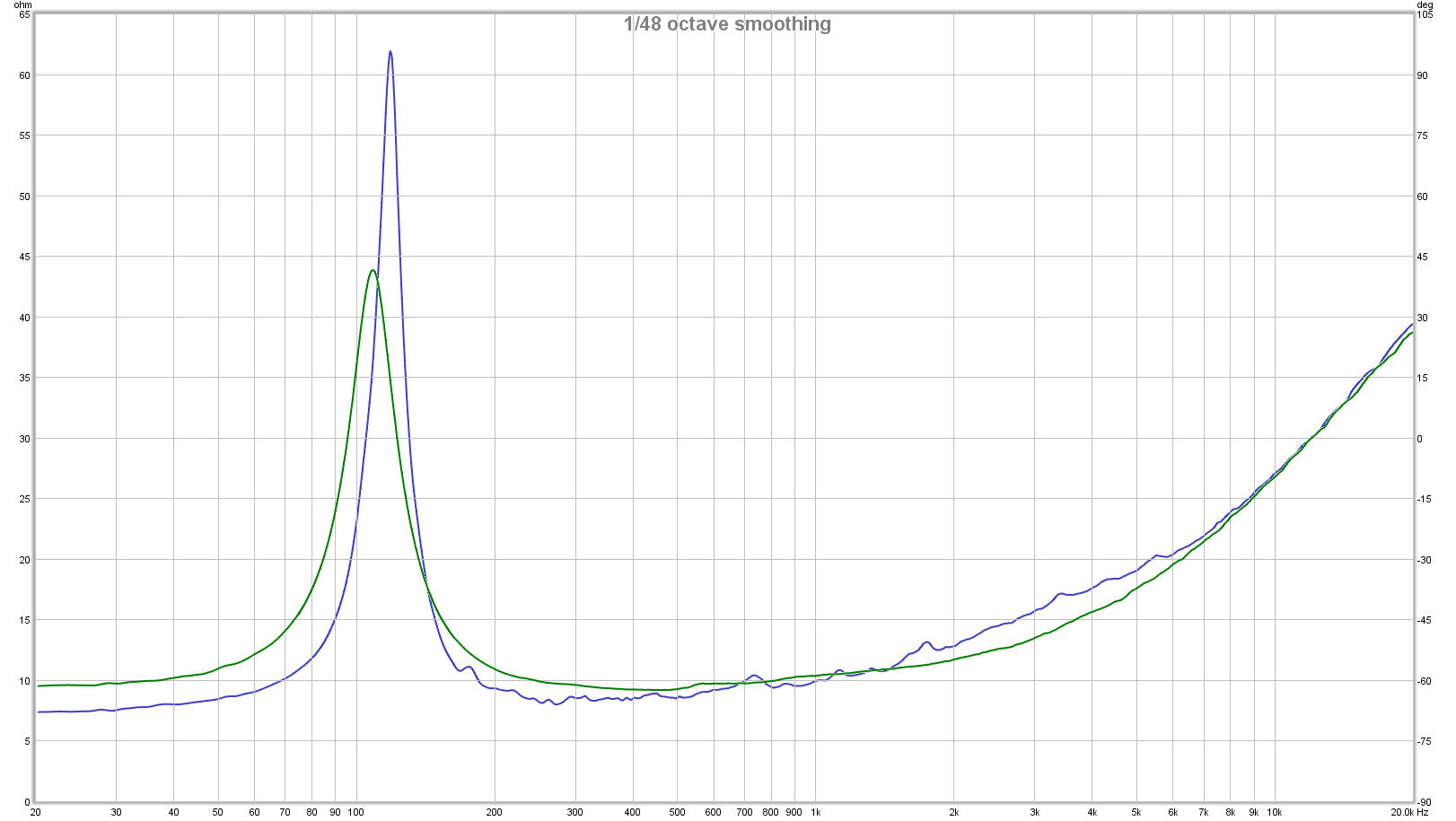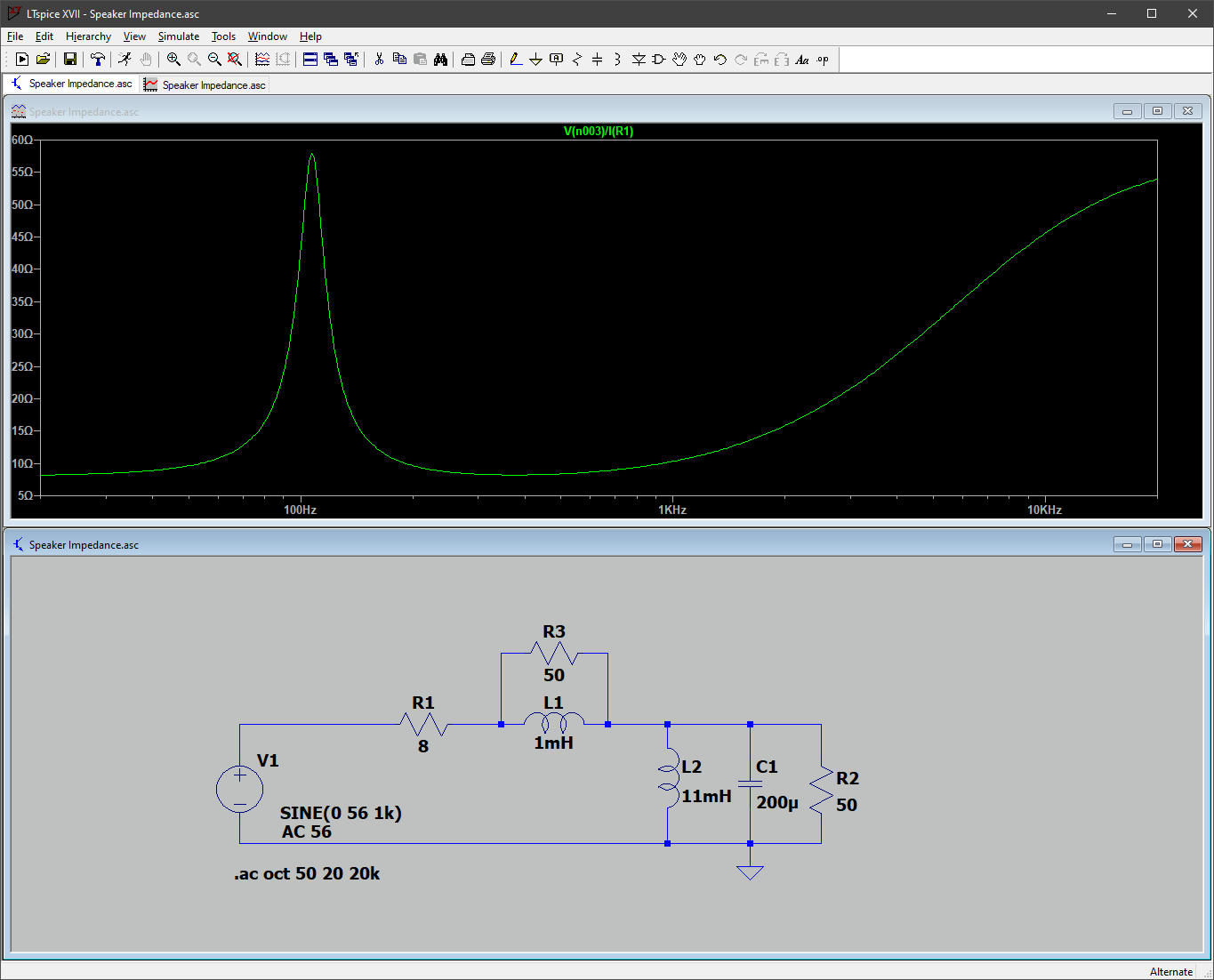 Please read the whole thread if you want to know how it developed and progressed.
Keep in mind that the earlier posts are out of date and are not relevant.
Here are measurements of frequency response using pink noise into a zero-loss fx loop of my amp, (PI and Power Tubes are not clipping):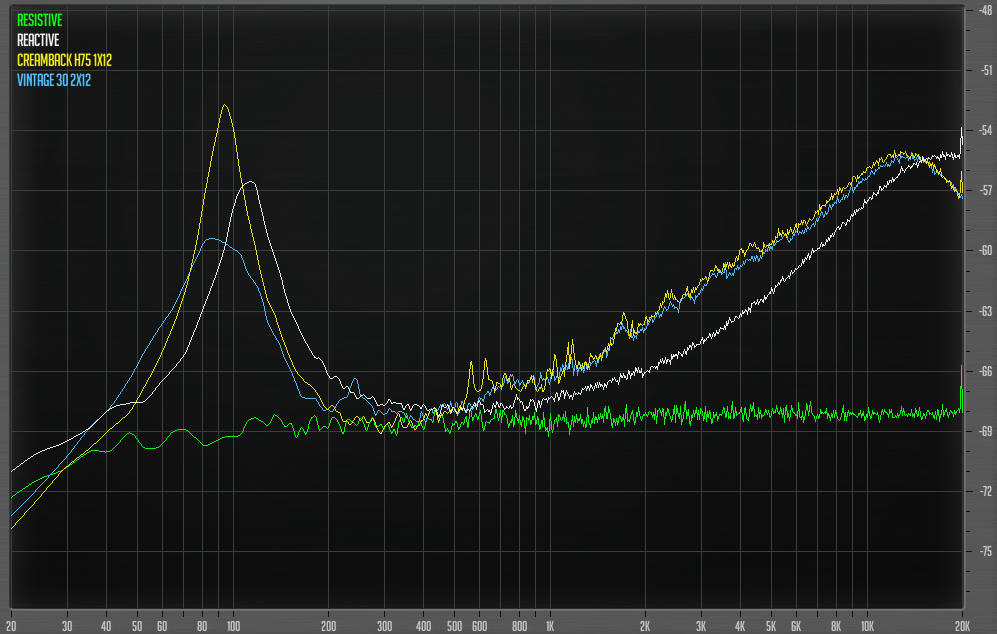 EDIT: 2017
Changed the schematic image to correct (2013) values to avoid confusion.
Added some info about the power resistor heat.
Still rocking this thing.

EDIT: 2019
It's the impulse response era, so that's just what I do.
Yet, nothing can beat a REAL tube amp, no axe, no fx, no nothing.
It's the volume sweet spot along with the negative feedback and the presence control into a reactive load, that make the amp sound and respond to ones playing just right, and don't tell me a modeler can do that, I've tried them all.
Besides, I can smell the Tolex cooking from the tube heat, no modeler can do that.

Gut Shots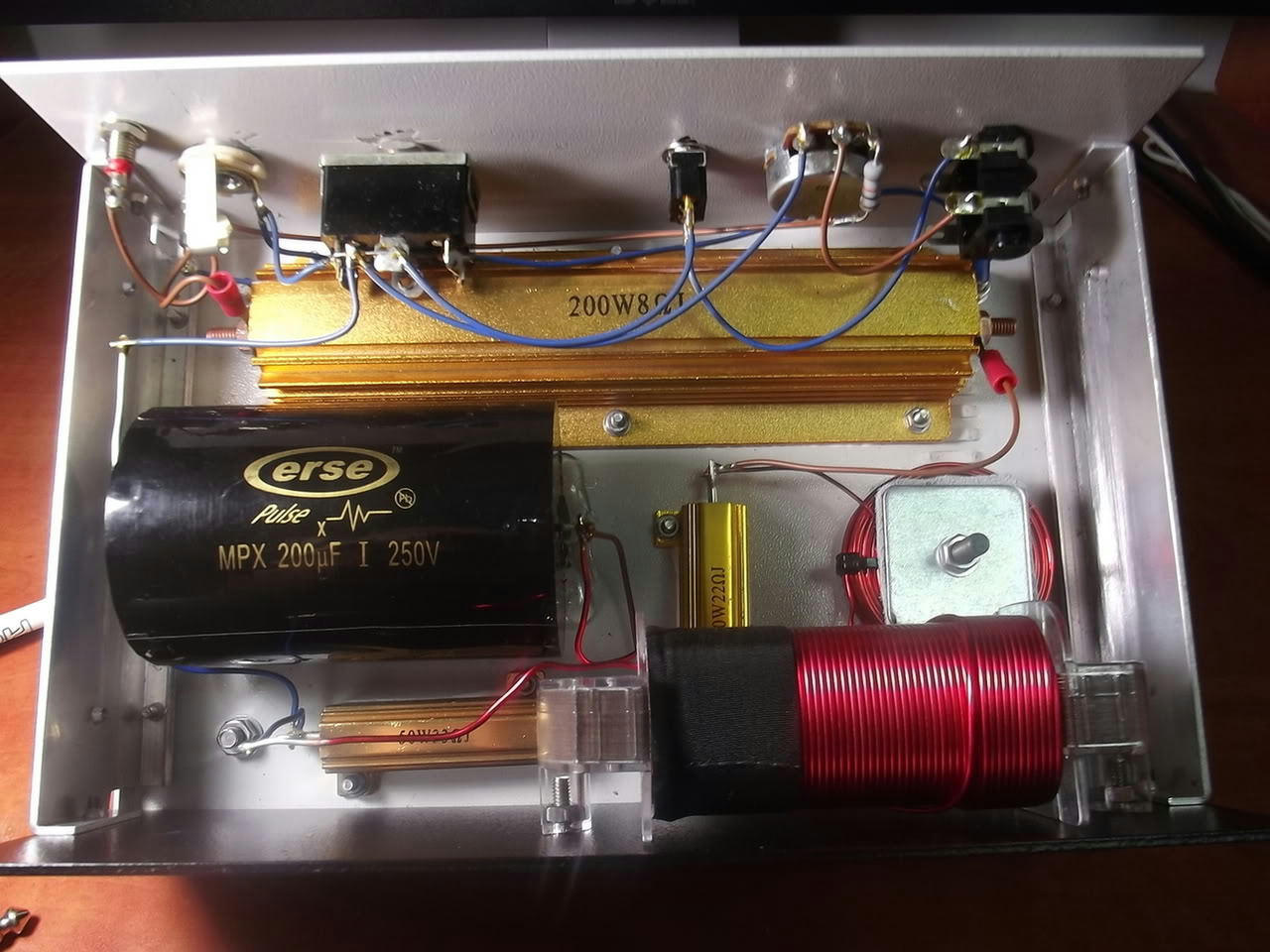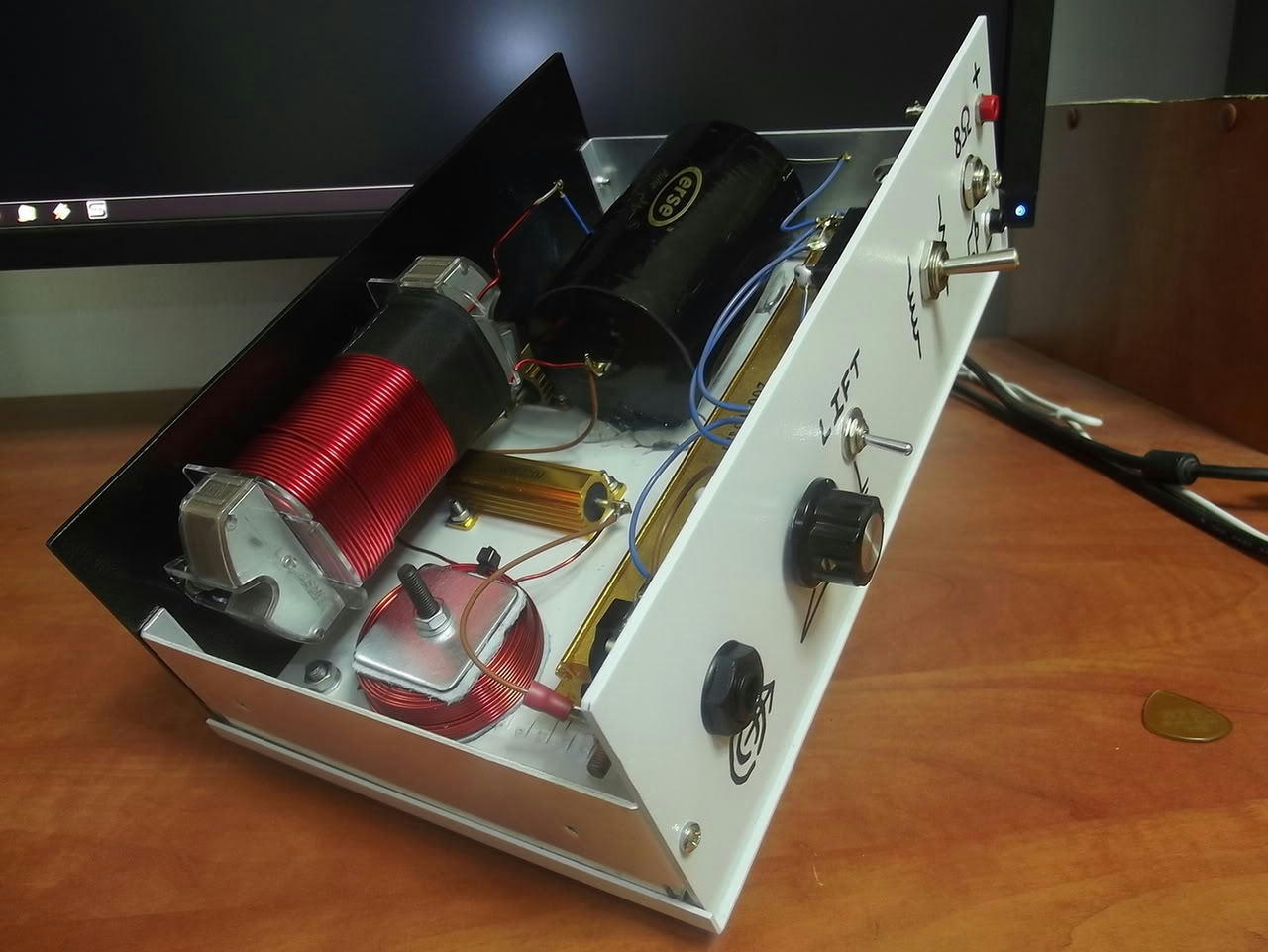 Last edited: