I have wanted to make these for over a year. Audrey is my all time favorite actress and what better face to put on a circuit called Shape! I didn't know what to call it and my wife suggested Amp Candy because it will look so good on my amp.
The finishing process that I used gives these boxes a vintage quality that look like they came straight out of the 50's. The knobs are Daka Ware that I hand drilled an indicator on. The images have some nice checking and the finish has a vintage look to it.
These will be limited production and the images will not be repeated (except for these three prototypes), once I am out of images that is that. AH1 is going to Mike (my assistant), AH2 is Mine, AH3 has not found a home yet.
This is the basic Shape EQ circuit with a couple changes. This is an always on effect no bypass so if you want to use as a buffer just set all the dials for noon (center dent so you know when you are there).
The switch function adds a feature not on the current version of the Shape EQ. When the switch is up the "Freq" control is the same as a stock Shape EQ, which is not really a true parametric but acts more like an adjustable frequency shelf. When the switch is down the parametric function acts as a traditional parametric EQ and the "Freq" control only changes the center that is cut or boosted by the mid control. The fixed mid position of the Shape EQ is still available on Amp Candy with the switch down and the "Freq" control at about 3 o'clock.
AH1 - SOLD
AH2 - Not for Sale, I dropped her and chipped the paint on the corners, makes it look even better IMO. This one's mine.
AH-3 - SOLD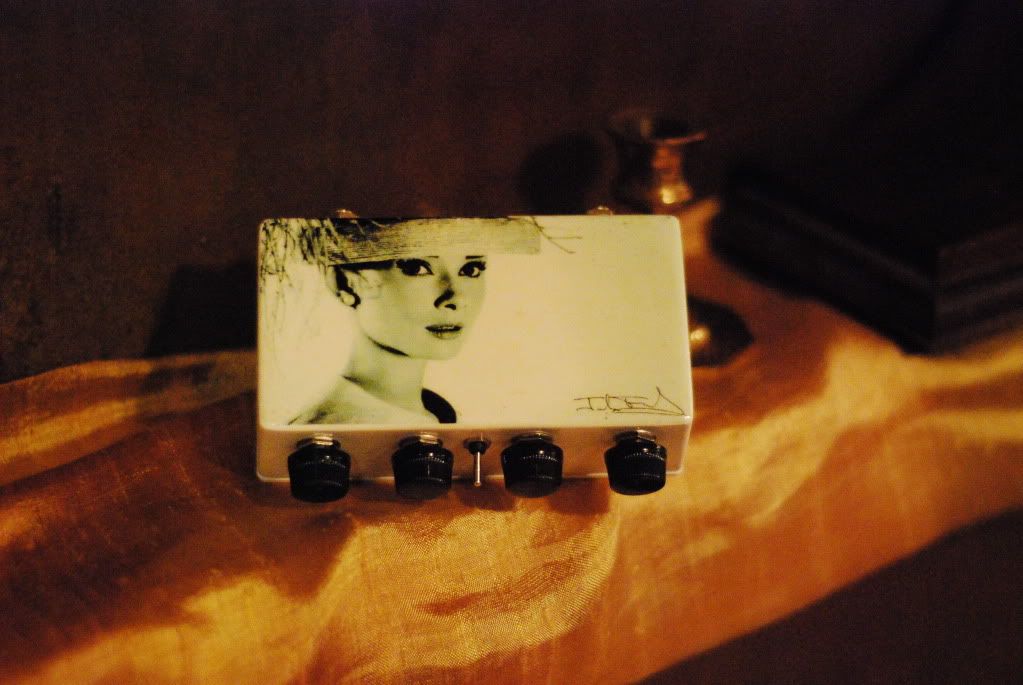 Last edited: