This is my first electric - a Lori Les Paul copy I bought secondhand in 1987. It sounds good with these pickups - neck is a GFS Dream 90 and bridge is from a 1980 LP Standard.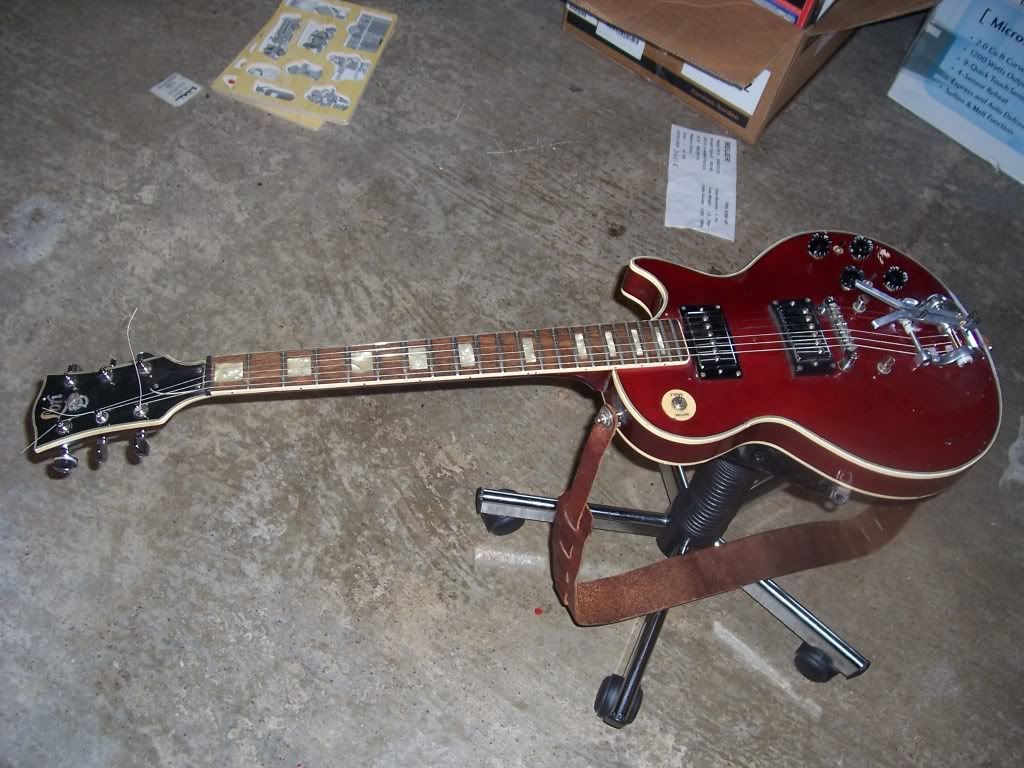 Info on these is very scarce on the web. It appears they were a Sam Goody house brand but no clue who made it, or where, or out of what...?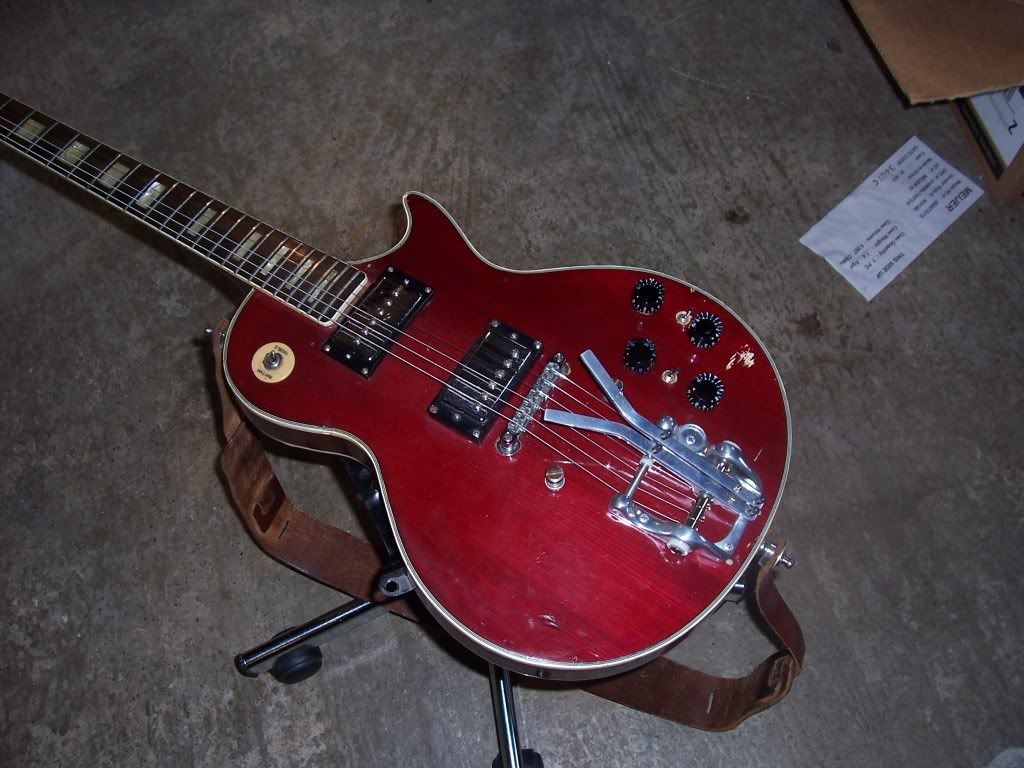 In the switch cavity it looks like I can follow the grain lines from the top so it may be solid, or multipiece of sawn timer instead of cross-grain laminate plywood anyway. BUT - what kind of wood?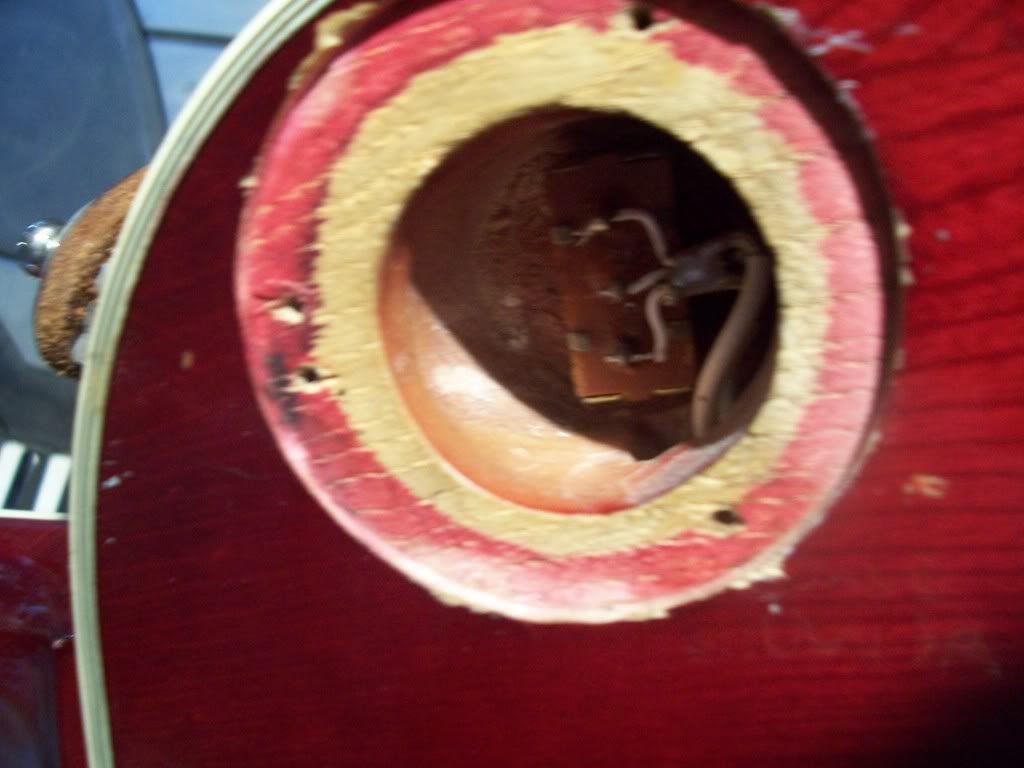 Because of the top and back binding I have more trouble telling whether the grain continues along the sides or if the sides are veneered. The neck grain looks less pronounced than the top and back, and has a few pinhole birdseye figures but little other grain that shows through.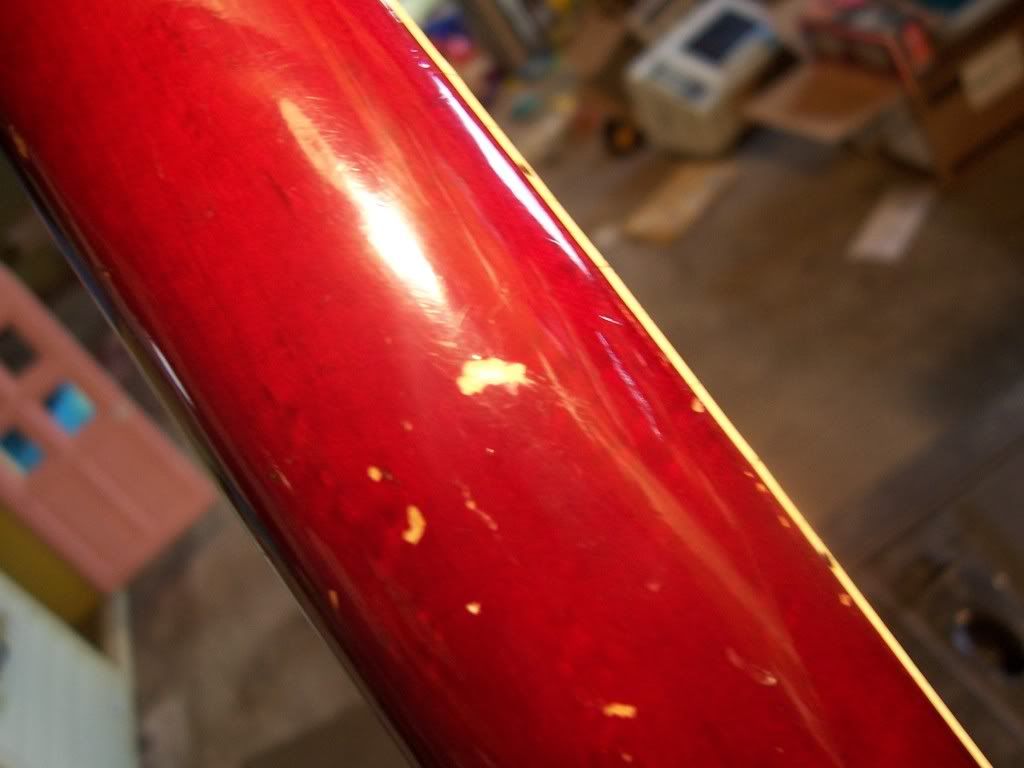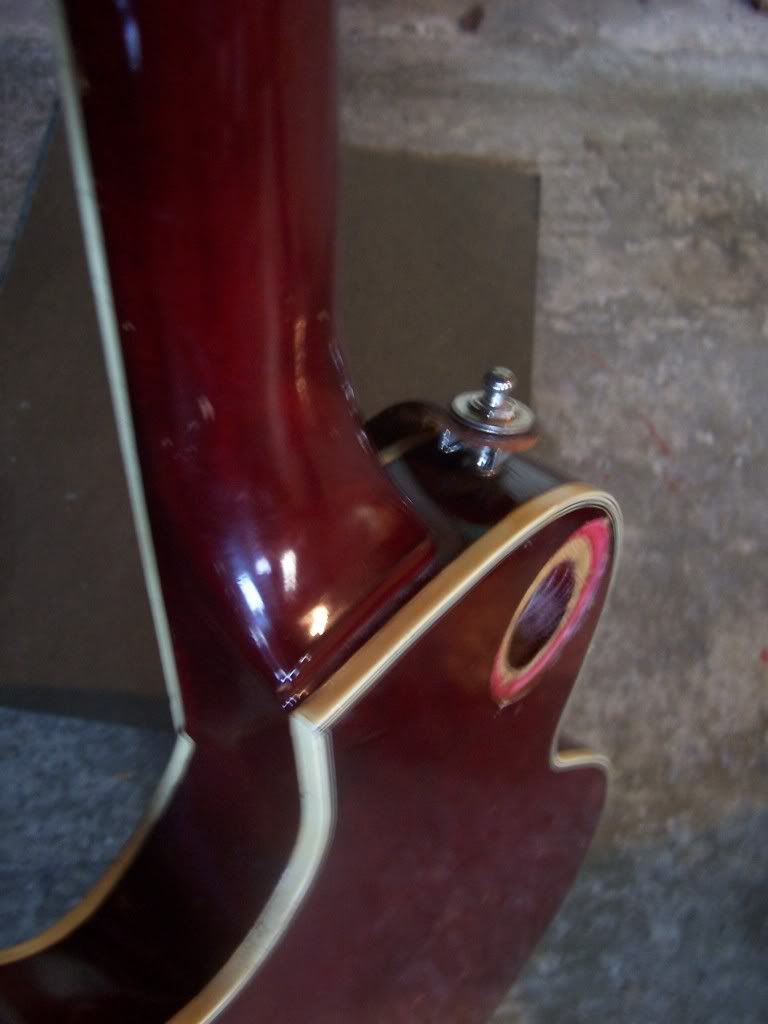 Any ideers?