i have a major love/hate relationship with this axe. right now, i'm in a LOVE phase and she's back as my #1. it's ugly, rude sounding, and a general PITA, but she's my PITA.
i am having a couple of issues, though. the first being:
the bridge pup is way thinner than the neck. i like the bridge tone a lot but it just cranks way too high up when switching to the neck. any remedy suggestions for this? i can't really adjust the height of them since they're both so close to the strings, anyways.
secondly, and this applies to vintage guys, too: i never use the 6 way sounds. i'm really thinking about switching it to a 3-way toggle. i'm not worried about resale value since there isn't any, but i'm a little hesitant to make the adjustment, purely from a vibe approach. what would you do?
sleeping: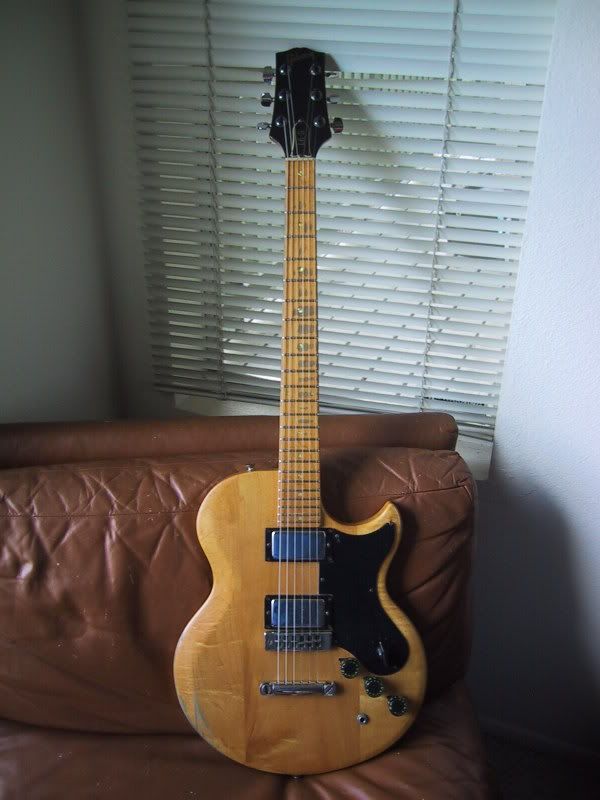 awake: