I am the original owner. This is the
ASW Convertible 2x12 extension cab
loaded with 16 ohm
ASW Elegante Alnicos
. Comes with Studio Slips padded cover with pocket. Excellent condition. There is a smudge on the lower left portion of the grill cloth (as you face the cab, see photo). Cosmetic only, no tear or damage to the grill cloth.
From the manufacturer; "The cab itself has dovetailed pine sides with a 5/8" baltic birch baffle and back panel so it is relatively lightweight." The back has a removable panel that allows it to be converted from sealed back to "oval" open back. Simple process; 2 thumb screws. Sounds excellent in both configurations; best of both worlds IMHO. See photos.
Dimensions; 27.5" x 21.5" x 11"
Weight loaded w/Elegante Alnicos; 45 LBS
Cab Impedance; 8 ohm (2 x 16 ohm Elegante Alnicos wired in parallel)
The cab loaded with 2 Elegantes retails for $1250 plus shipping.
$700.00 USD includes insured Fedex Home Delivery and PayPal fees.
Shipping to CONUS only.
The cab is located in NE Ohio and is available for local pick up at a substantial discount.
Also listed on Reverb so it is subject to prior sale.
I want to sell the cab and speakers together at this time.
No trades on this sale, thank you.
My feedback is flawless because I pack properly and ship fast.
Don't hesitate to contact me with questions via TGP PM or email; mxk116 at gmail dot com
Thanks for looking- Matt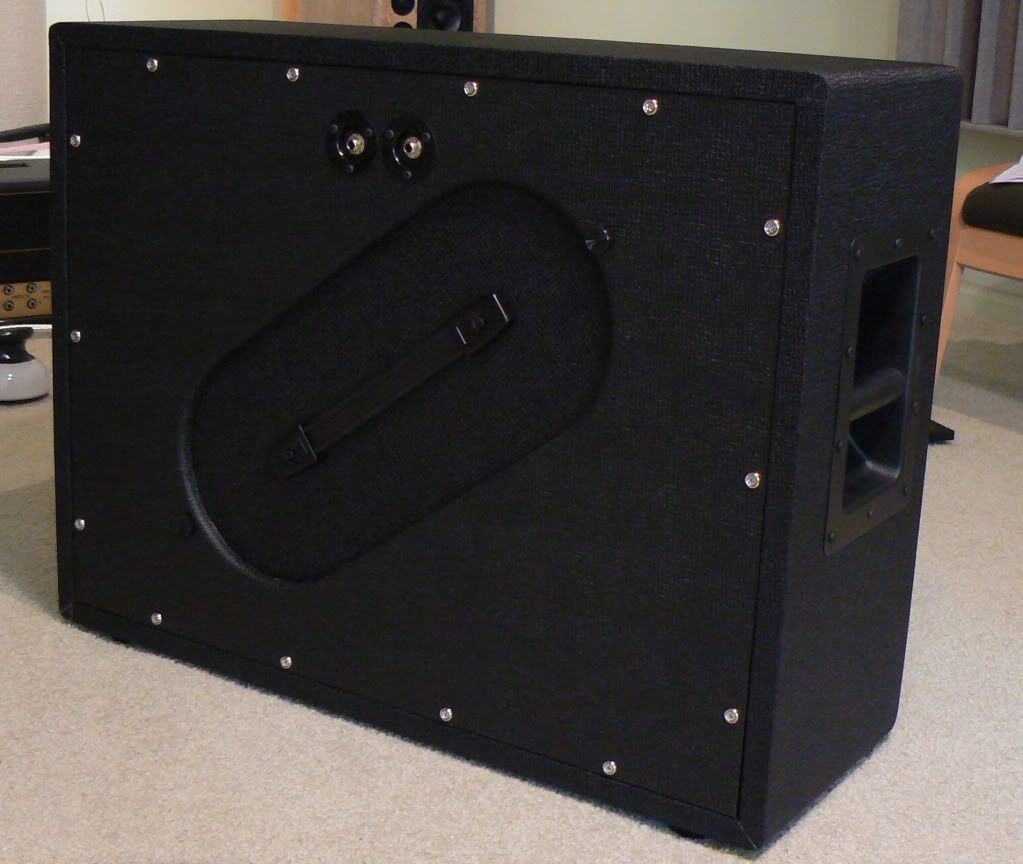 Milk crate not included ;-)