Ok, here is the "before" pic: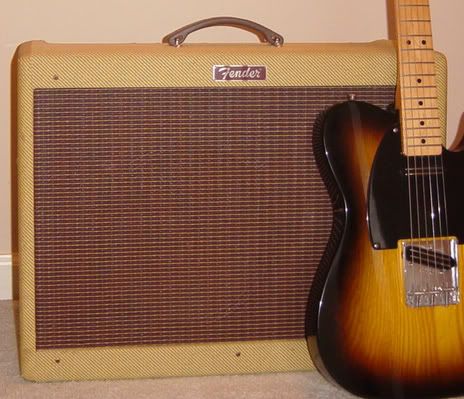 And here is the "after" pic:
And a close up pic: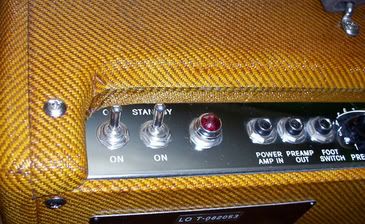 And for good measure, the back pic: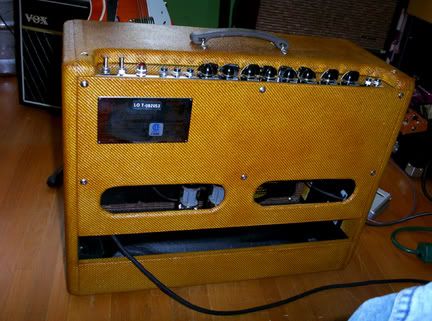 ...and of course the pics don't show the "real" color...web photos are created with light so the true hues are off...like the grillcloth is not so "blue", it actually matches very well with the amber tolex. In fact, look at the grillcloth in the "before" pic as compared to the "after"...same grillcloth but you see the drastic difference in color. Anyway, the amp looks a million times better in real life. I am VERY pleased with the results.
It looks better in real life, it's not so shiny and....I don't get it, but in person it's great.
Anyway, there she is.