Been re-discovering some Brian Eno albums now that I'm back to Vinyl.
I use to have them all of vinyl, then just on CD, but they don't sound like records, plus the art work is so much better. So happy I am able to find them again.
It's also funny how when I was young, I moved around alot, selling all my possessions (albums), then once settled had to re-buy all over again. I must have purchased all these Eno records over and over again at least a dozen times! When I would get them it made my new digs seem familiar and I was instantly comfortable and felt at home. Who knew then that some day (today) these records are hard to find and expensive!
My favorite Eno albums are:
Before and After Science
Here Come the Warm Jets
Taking Tiger Mountain by Strategy
Another Green World
Music for Film (volume 1 & 2)
No ******footing (with Robert Fripp)
I think "Another Green World" is probably my favorite: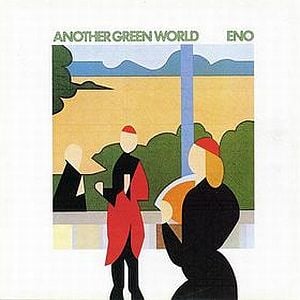 So many great ideas, nicely recorded, pop sweet cliche rockin'--it's all there!
Then, there's the collaborations and early work:
Roxy Music
Talking Heads
David Bowie (Heroes, Low)
Back when I was young I use to fantasize about having Eno produce one of my albums. I use to "try and think like him" when I approached writing and recording. It really helped think outside the box without violating the box.
What's your favorite Eno?
Last edited: