New guitar for my dad, that is. I usually post progress pics while I'm building but since this one was for my dad's 65th birthday I didn't want him to accidentally see anything from the build. This time, everything at once!
It started with a flooded kitchen at our neighbors house where our summer house is. The floor was ripped out of the house, it was made from thick, wide planks of really old spruce. They weren't all water damaged so I grabbed a few of the planks. Later I saw an ad on a Swedish guitar forum, someone was selling a maple and a walnut top/bottom, probably meant for an acoustic build. I bought them really cheap...
Here's what they became. The spruce body core is like a frame that is connected all the way through but not touching the top and bottom except around the edges and at the bridge.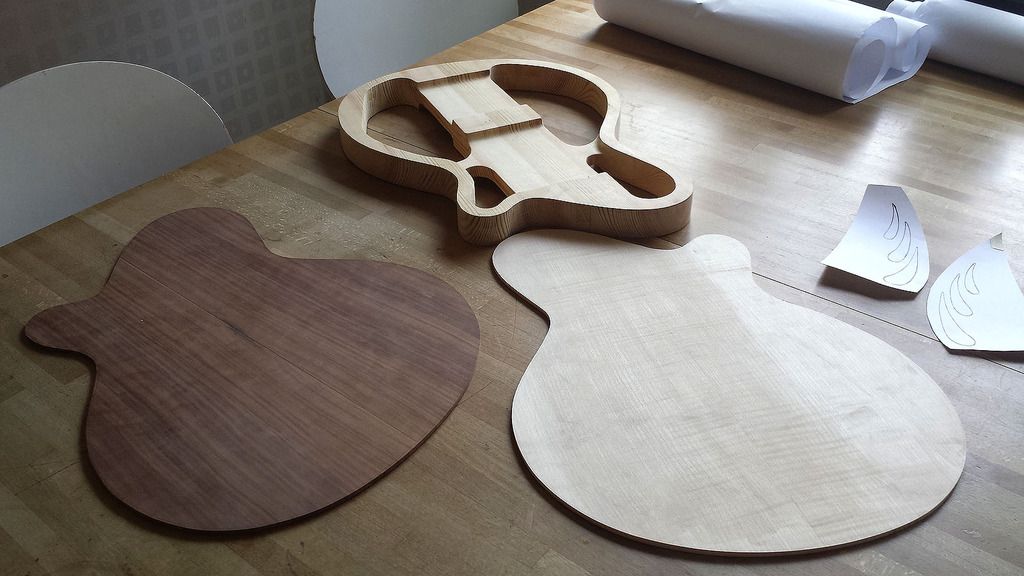 Headstock angle cut, glueing the ebony headplate:
I cut the control plates out with a knife so I can have matching grain all over the back: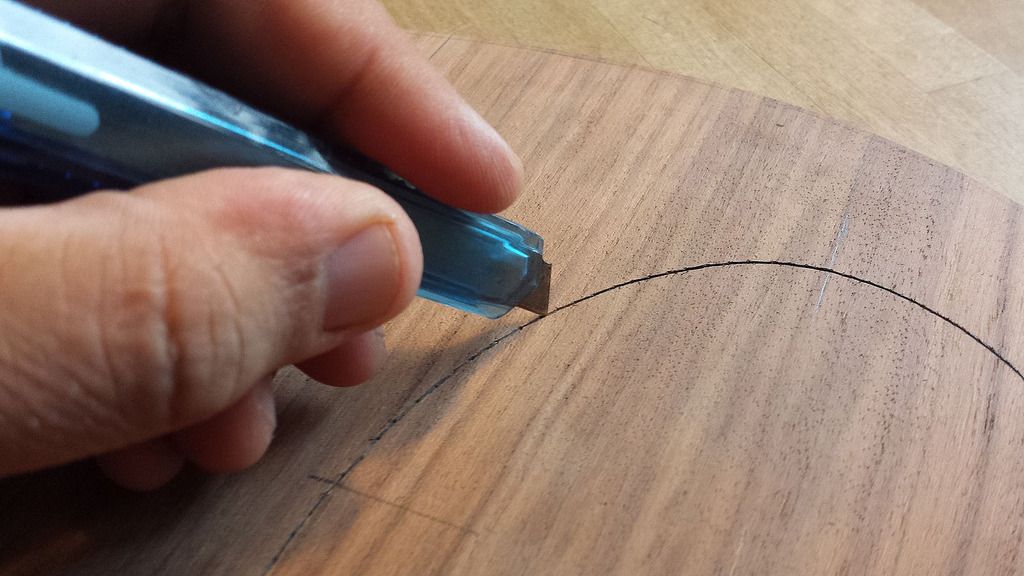 This is how it turned out:
Well then, how do I attach the plates? I had some leftover walnut, cut oval pieces out and glued those to the inside of the back. I sawed holes and left ears to screw the plates into: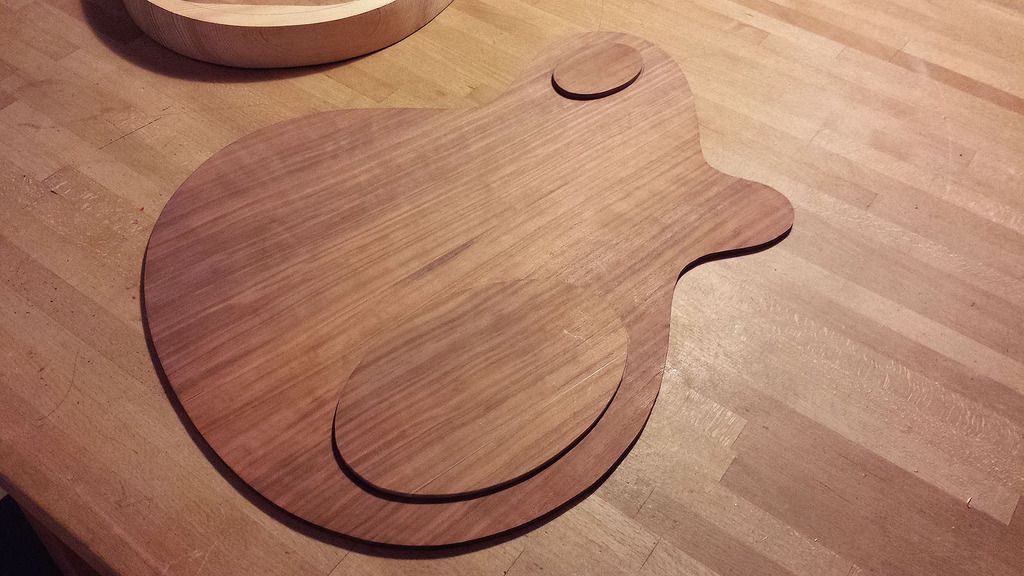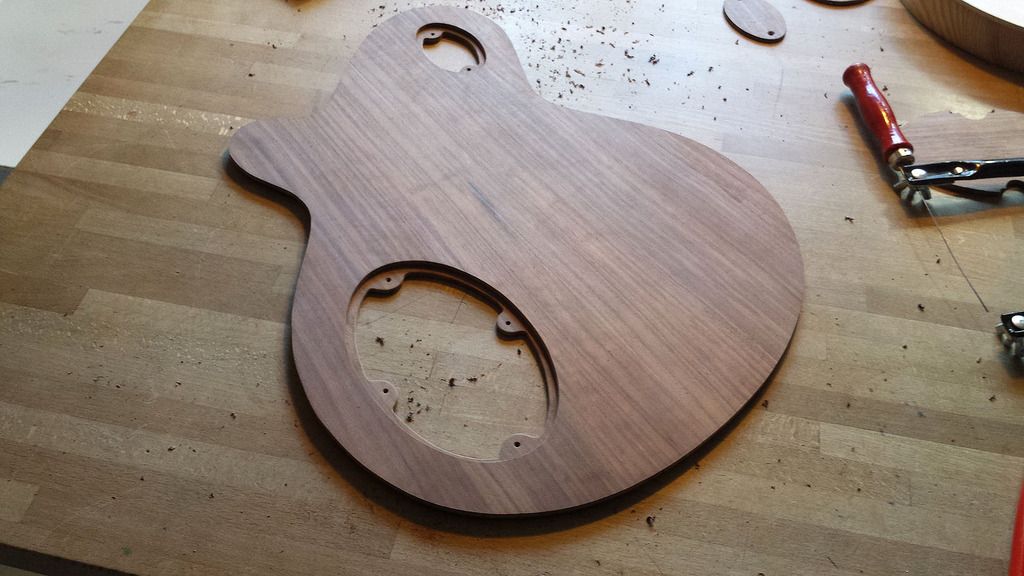 Soundholes are of the same design as on my last build: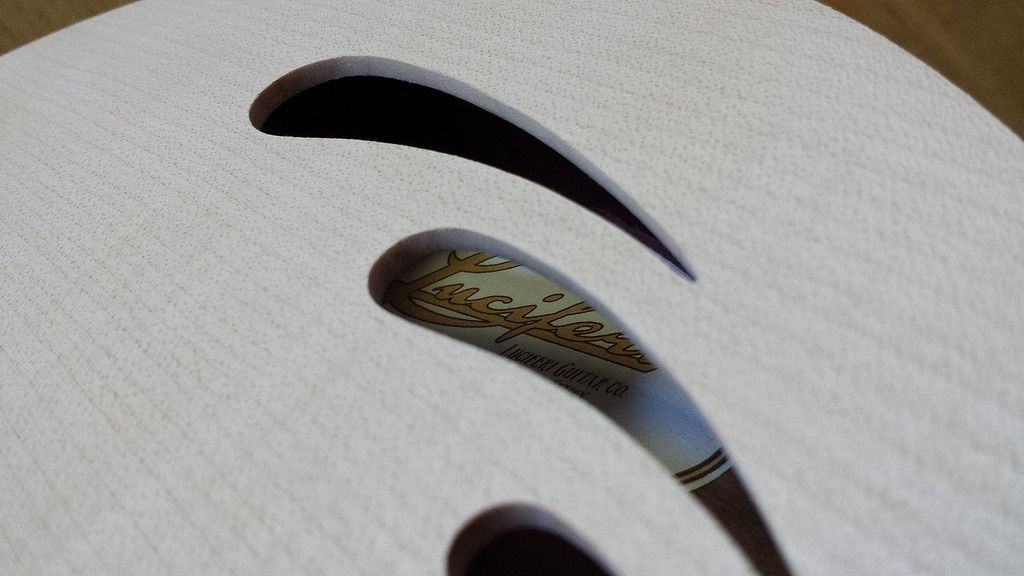 Routing for binding on the headstock (and everywhere else too) and then attaching the binding with acetone and loooooots of tape: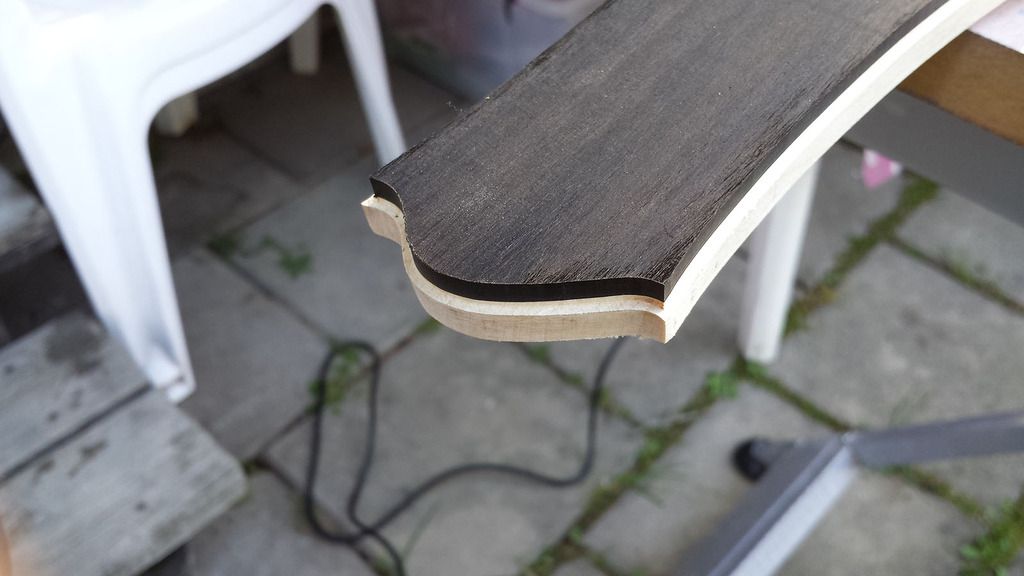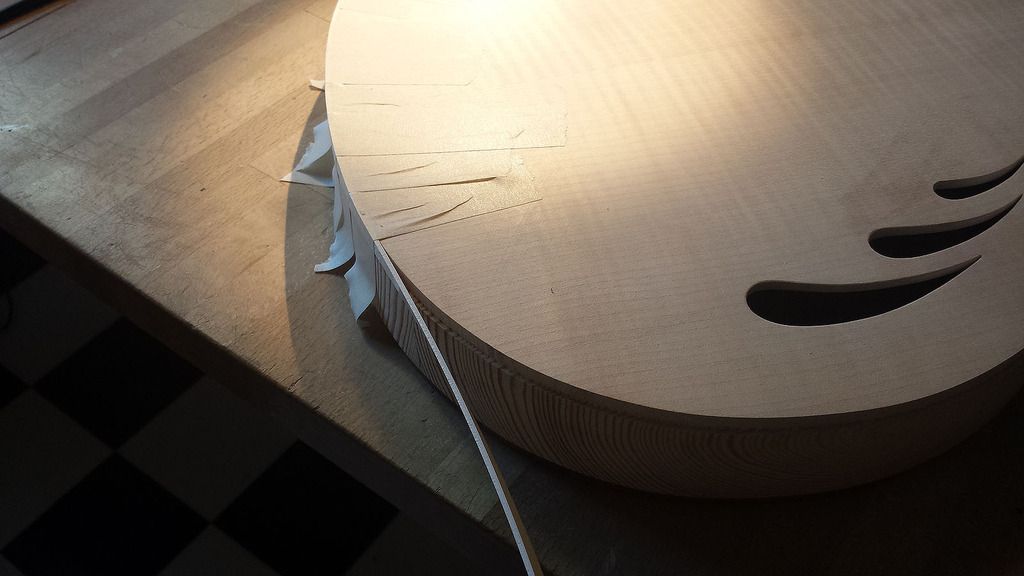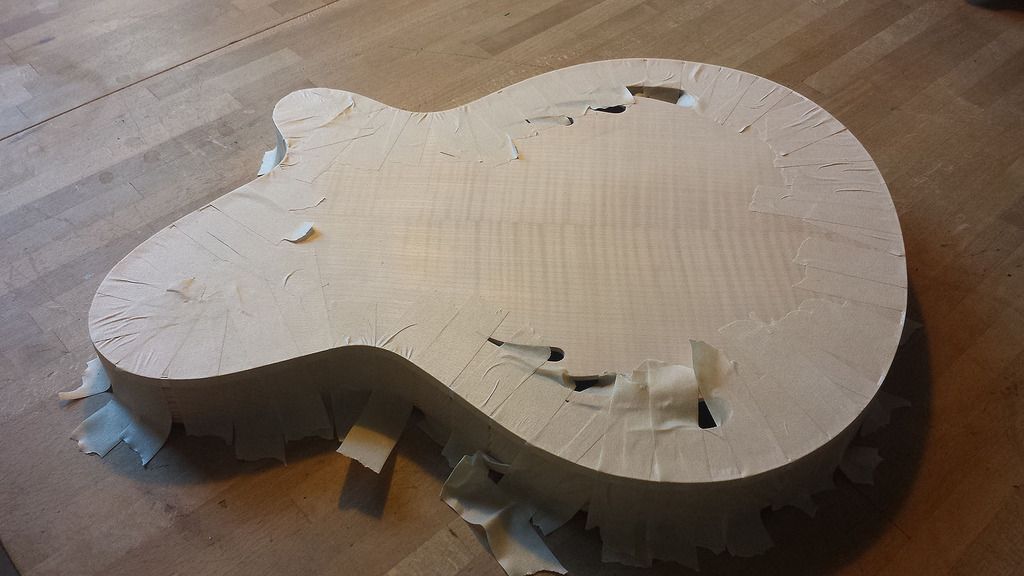 Neck is looking ok:
Truss rod cover made of walnut and binding: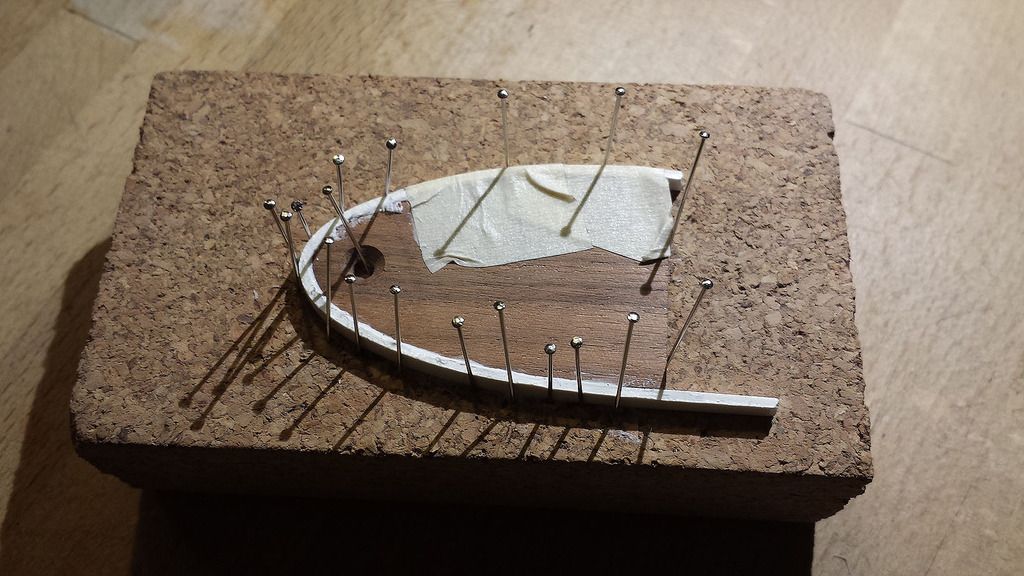 The neck heel gets some walnut and binding too:
I'm putting P90:s on it, I made some bobbin tops out of walnut and binding. Later on I decided that the guitar would look better with ordinary black covers so this work was unnecessary...: