So I replaced the filter caps in my Orange OR15, after facing hum issues, hum was constant and was not affected by the volume control, whether a cable was plugged in or not also did not matter, the hum would stay constant, but what I also observed was a
"High Pitch Noise"
, that was not very high also was present.
I was suspecting the issue to be with the tubes, filter caps or with grounding.
So i did the following, took my amp to a friend's place to try and did have the same hum/buzz there too.
Then tried it at my work place and had the same hum/buzz.
Tried with pedals, without pedals, tried with nothing other than a cab hooked up to the amp and still had the hum.
Then replaced the V1 with a known good JJ 12AX7, the stock one was also a JJ, and the noise did go away quite a bit, but I still had that high pitch squeal/noise.
Spoke to a few guys around my place who build amps, and they suggested I replace the filter caps with better ones, so i got some SamWha/Sam Young/Panasonic/Keltron caps and replaced some, yet to complete the replacement...
While i have the amp open, is there anything else I should check on please?
A couple of images of the replacement here...
Had a tough time getting those caps off of the board safely, they were glued on hard, hair dryer' heat was not sufficient, Xacto blade did not help either as there was very little room to manoeuver so had to de-solder the legs properly, then had to cut the outer shell of the caps (where the markings and values are written), and then shake the caps a little to pop them off, I found this to be the safest from all the options I'd read online, at least to me.
I also want to change the tone stack caps, with better quality caps and resistors there; I'd want to keep the values the same as they are but just better components.
Wondering if I can make this amp sound a lot more like a Marshall, any tips would be great in that direction please.
Here's an image of the schematic of this amp, and some pictures I'd taken while working on the filter cap replacement.
OR15 Schematic IMG file.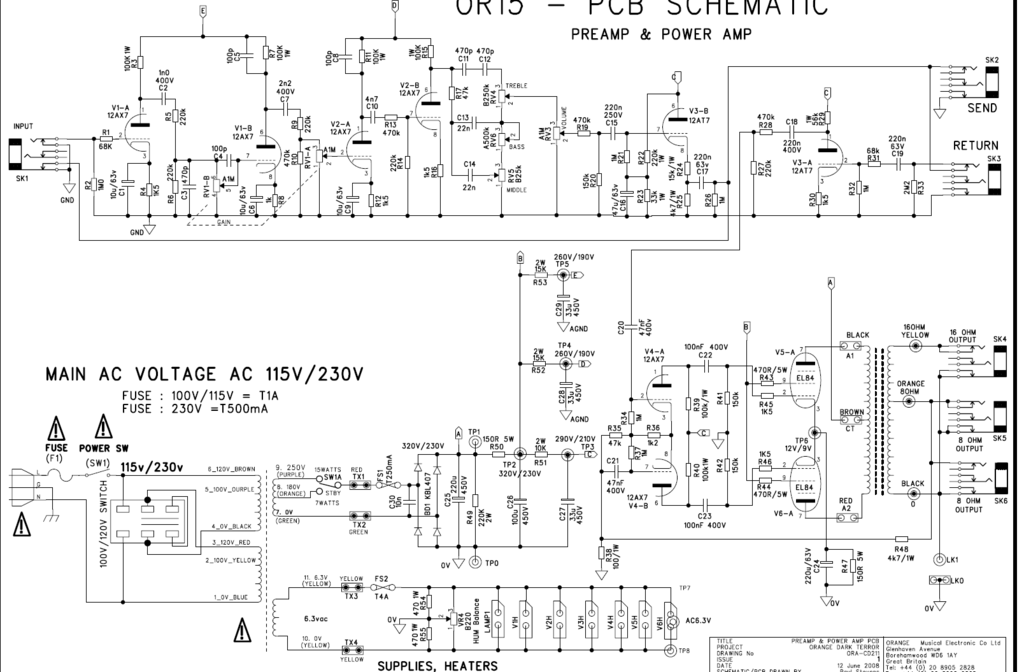 Original Guts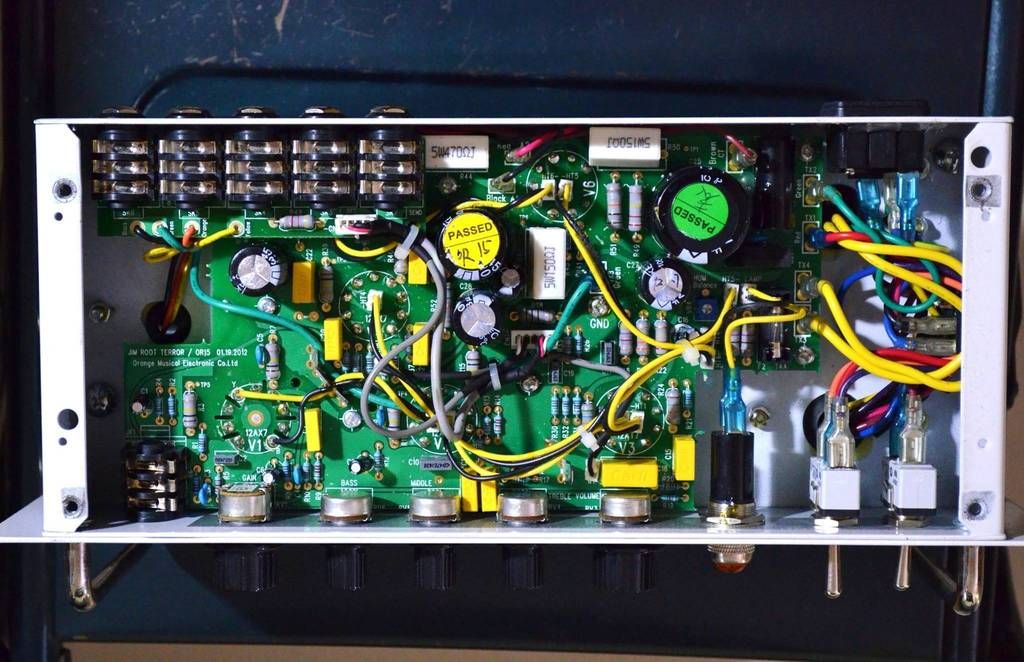 Guts Now:-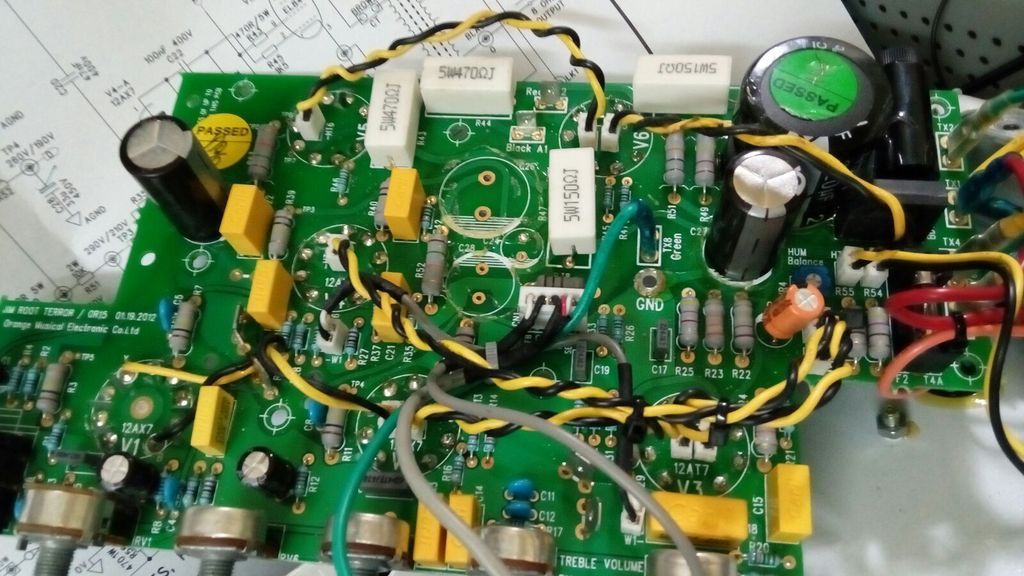 How I ripped the capacitor's outer shell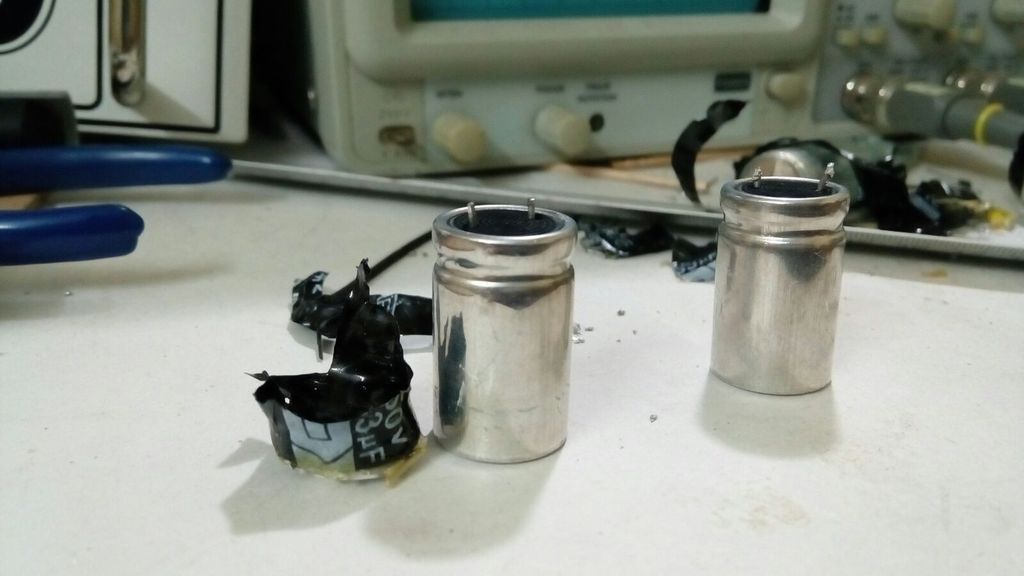 I would highly appreciate your inputs please.
Regards
Arya