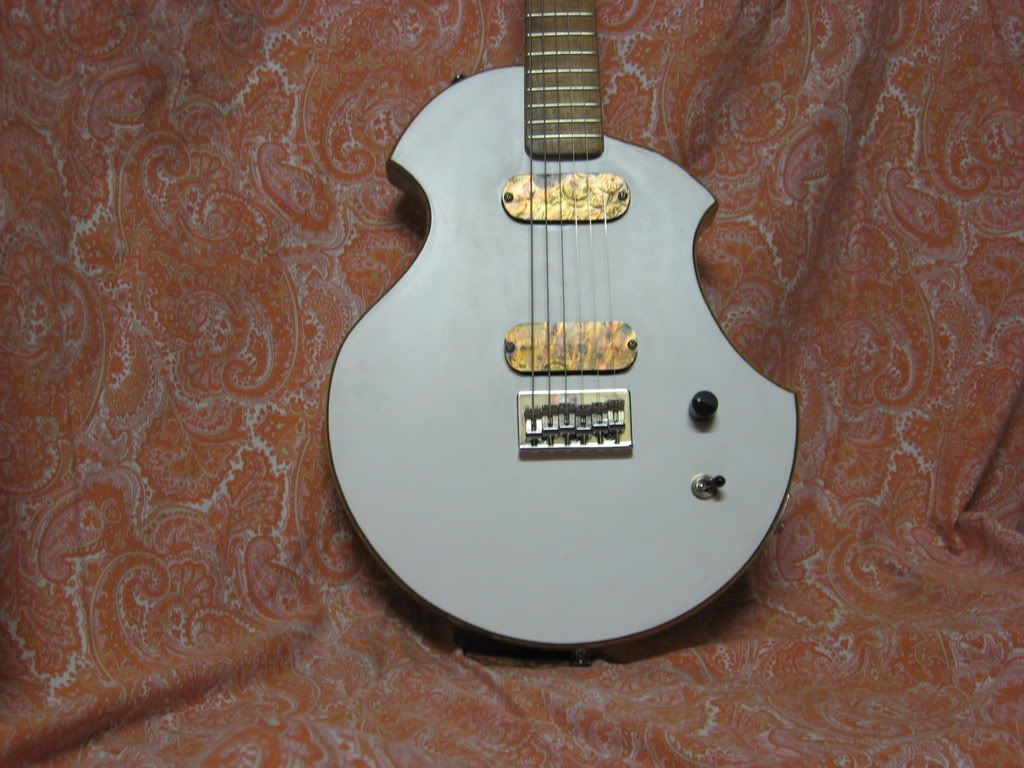 These prices are for guitars that we have in stock. Prices on future instruments will be higher. If you've ordered or have been quoted a price, I will happily honor that commitment. Sorry for any confusion.
Formica DeLuxe - $299 (
SOLD
) Thanks, v-verb!!
- serial # 0705
- 25.5" scale
- pine body
- oak neck / mesquite fretboard
- pups wound by me unpotted/low output
- quality hardware (CTS, Switchcraft etc..)
Cedar Fever - $349 (
SOLD
) Thanks, Mr. Cline!!
- serial #0703
- 25.5 scale
- juniper body
- walnut neck w/mesquite fretboard
- copper topped custom pups
- hardware as above
We use locally harvested and salvaged woods. Thin oil finishes. Superb playability and lovely Tele/ Dano tones. You can't go wrong with either of these.
Lots of Formica/Pine models ready to ship. Some fancier stuff on the way.
Add $25 for shipping in the US of A.