Hello. I need some technical advice on the electronics. Not my strong side, especially the theory
!
I am building a Les Paul Junior style guitar, and have finished doing the control cavity rout.
I will be installing a Gibson humbucker at the neck position and a Schaller piezo tune-o-matic style bridge, the latter requiring a 9 volt battery powered pre-amp fitted into the body. I bought the matching Schaller "Flagship" pre-amp for this purpose.
http://guitar-parts.biz/hp425601/Flagship.htm
I have asked Schaller in Germany if putting everything (pots, battery, preamp) into the one cavity created any issues by doing so, and their answer was 'no'.
But just to be sure to be sure, with using the passive and active pickups, and the 9volt power supply etc., is there any electronically related reason for me to shield the cavity with shielding tape or paint, or to position components differently ?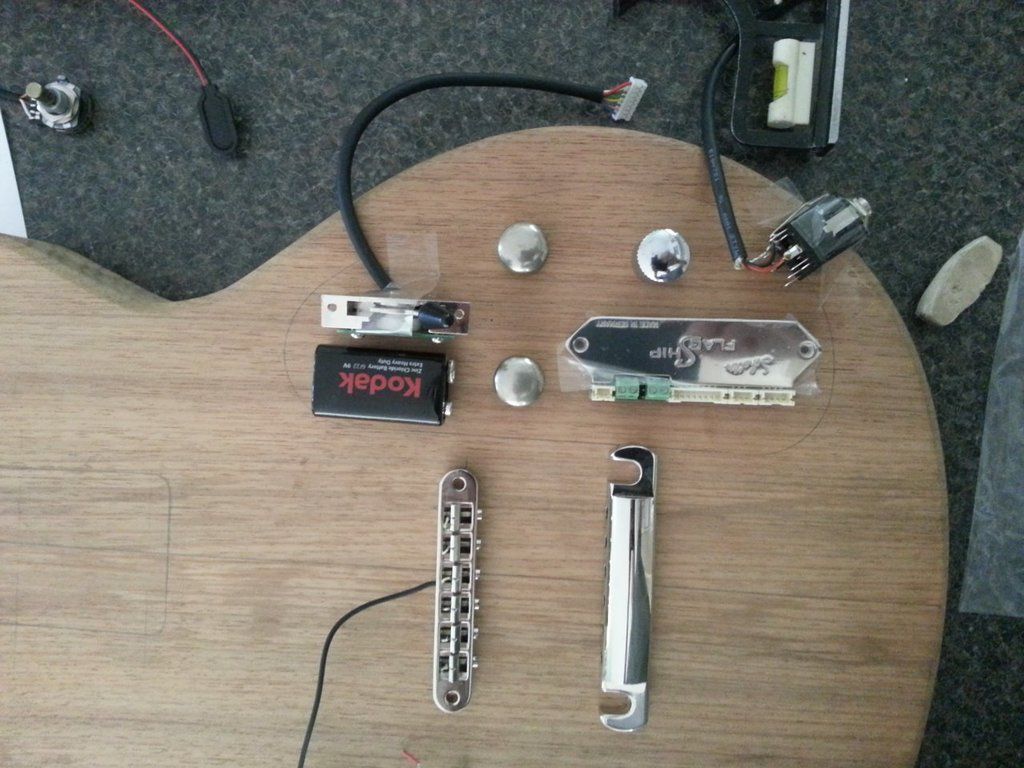 Thank you ,
Don