I would like to list my OTS 50 for sale. This is the standard model but is modded so that the OD trim control is on the back instead of inside the amp.
This one sounds just like you'd expect it to and is a lot more versatile than I anticipated with the two channels and boost.
It is in very good condition but I must disclose that the back panel of wood that blocks the tubes is missing.
I will also include the kleinulator effects loop and footswitch. It's a great amp, but one that I really don't see myself using so much.
I'm looking for $1200 shipped/paypalled. DROP TO $1150
I would consider trades for Music Man guitars, possibly a small Boogie head (mini mark, mark iv short head, short head electradyne). I'm certainly open to hearing other offers too!
Jason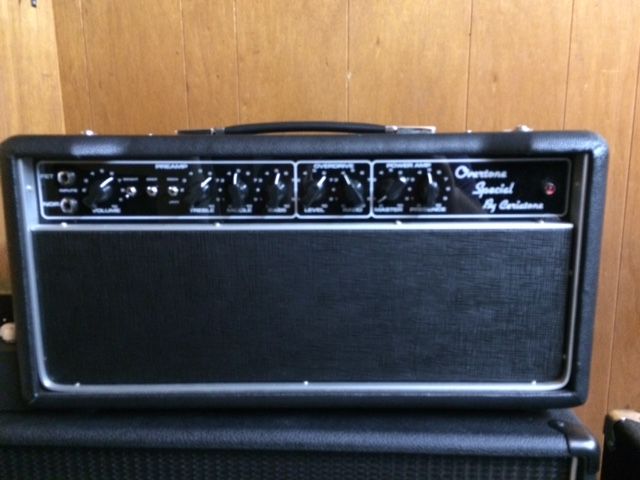 Last edited: