Fell in love with the sounds I heard from a Tone City Model M in an Andertons demo vid. It was demoed with a LP through a Hotrod Deluxe & sounded great. Ordered it from Riff City as a B-Day treat for myself.
It's the first time I've ordered from these folks.
I'm having coffee when the anticipated knock of new toneful toys occurs.
I grab the box & stop at the pantry to grab a cookie for some coffee dipping whilst unboxing my newest dirt arrival. No cookies left.
Oh well, there is important business to get to here.
Inside the box in addition to this:
is this: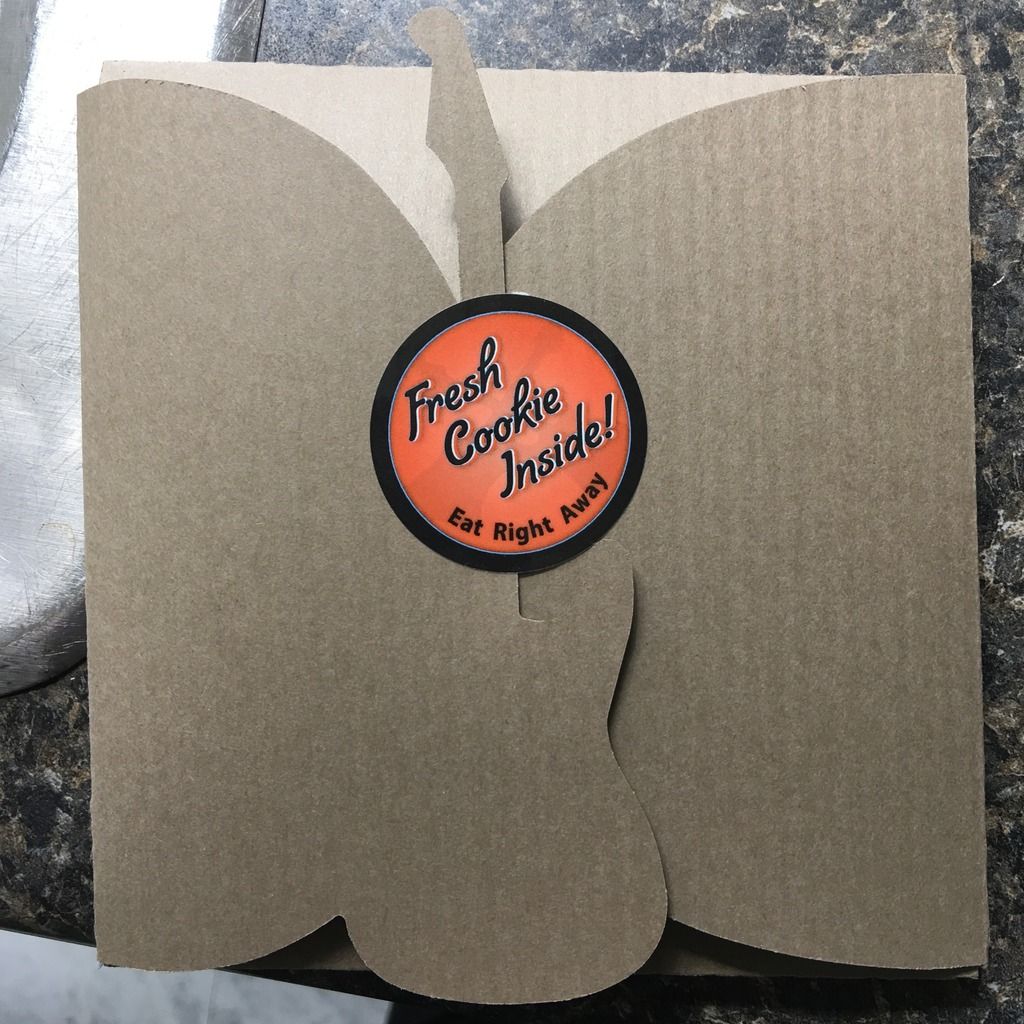 I can has high gain & chocolate chip cookie!
Yes Riff City. I will eat right away.