Hi Everyone,
**Now open to reasonable offers? **
My first post! Hope you find it interesting.
I've just finished a quad of 1.8 mm thick, acid etched and aged copper pickguards for any US made single coil Fender Telecaster. The copper reduces hum and can soften, round off ice pick highs. They are completely handmade, one off pieces of functional art
They weigh about 12 oz. Standard 3 ply plastic is about 3 oz.
At $250 US each + $25 US handling and postage, I guess they are priced more as a piece of art than just a functional pickguard, ...although they do genuinely offer tonal improvements.
* The Alchemy is SOLD!
* The Triffid is SOLD! ....from the Gearpage. Thanks Bob Hoot!
I'm happy to post more information about the crafting process, if there is interest.
Thanks for looking!
KoKopelli !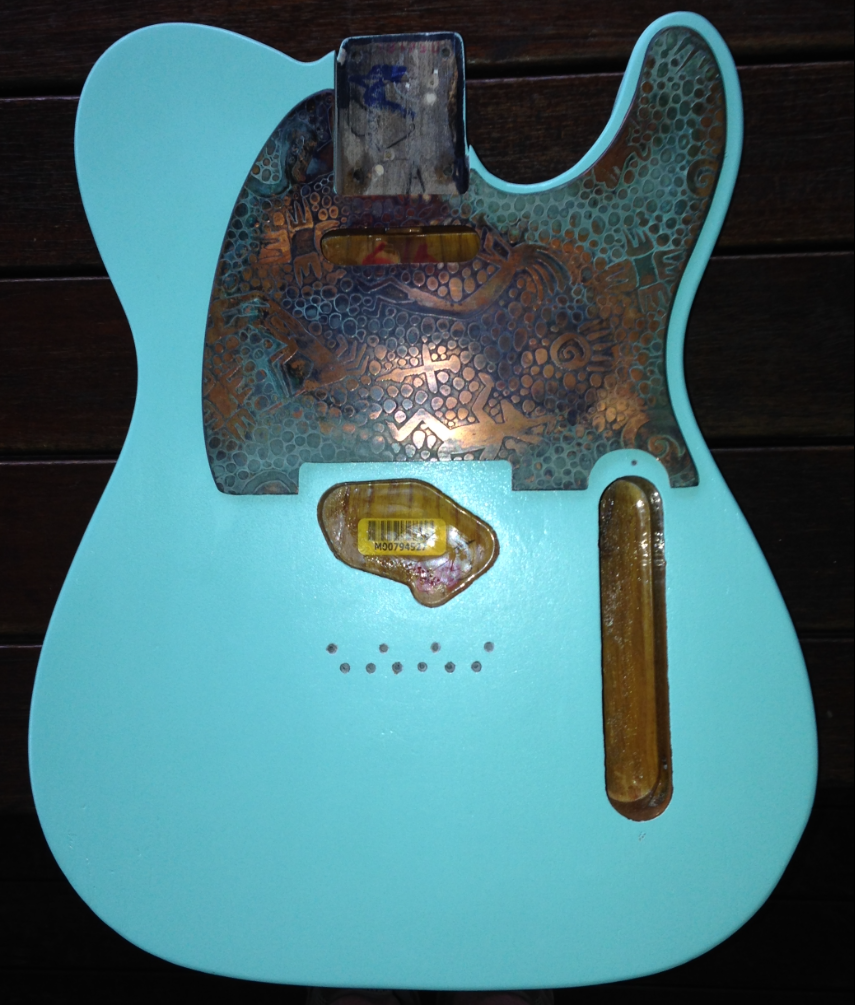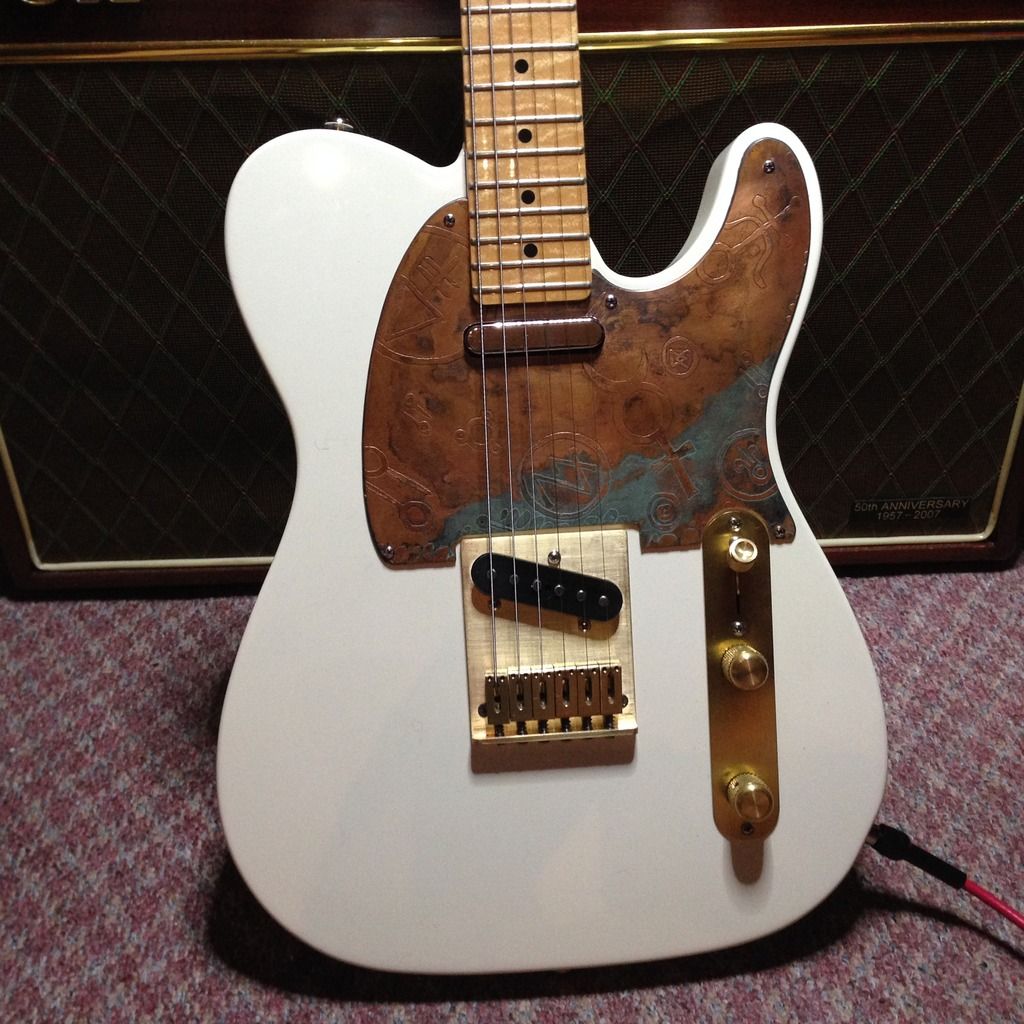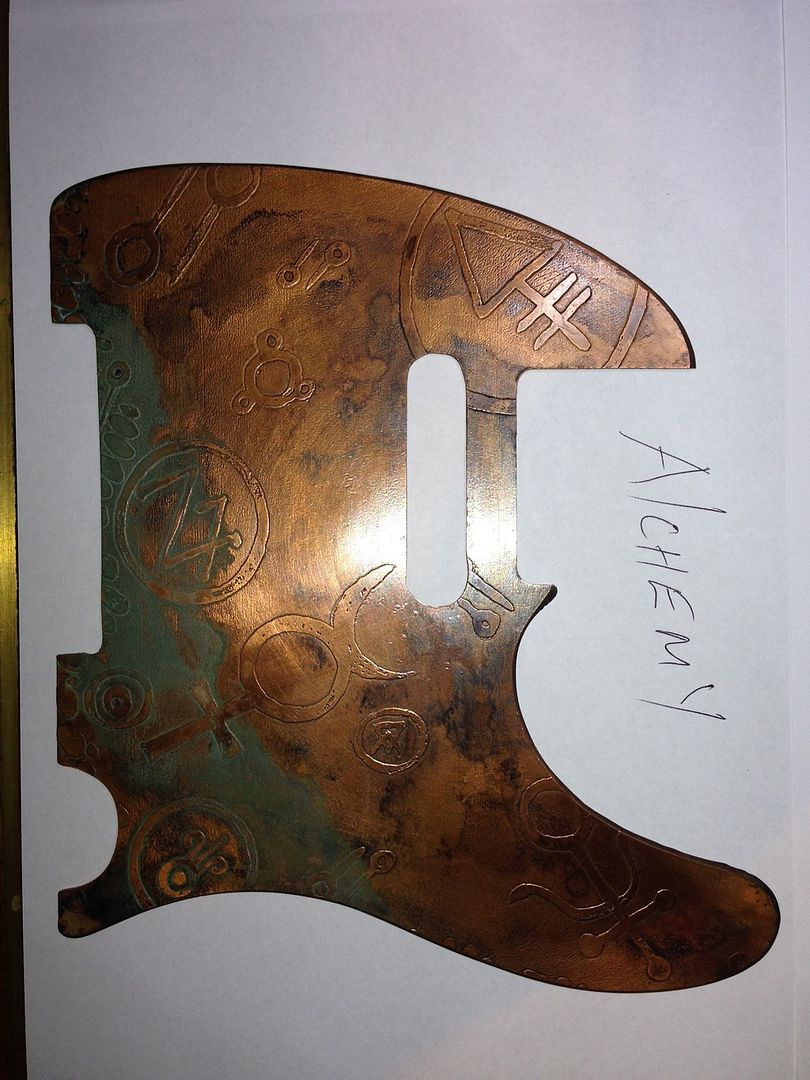 SOLD



SOLD



Last edited: