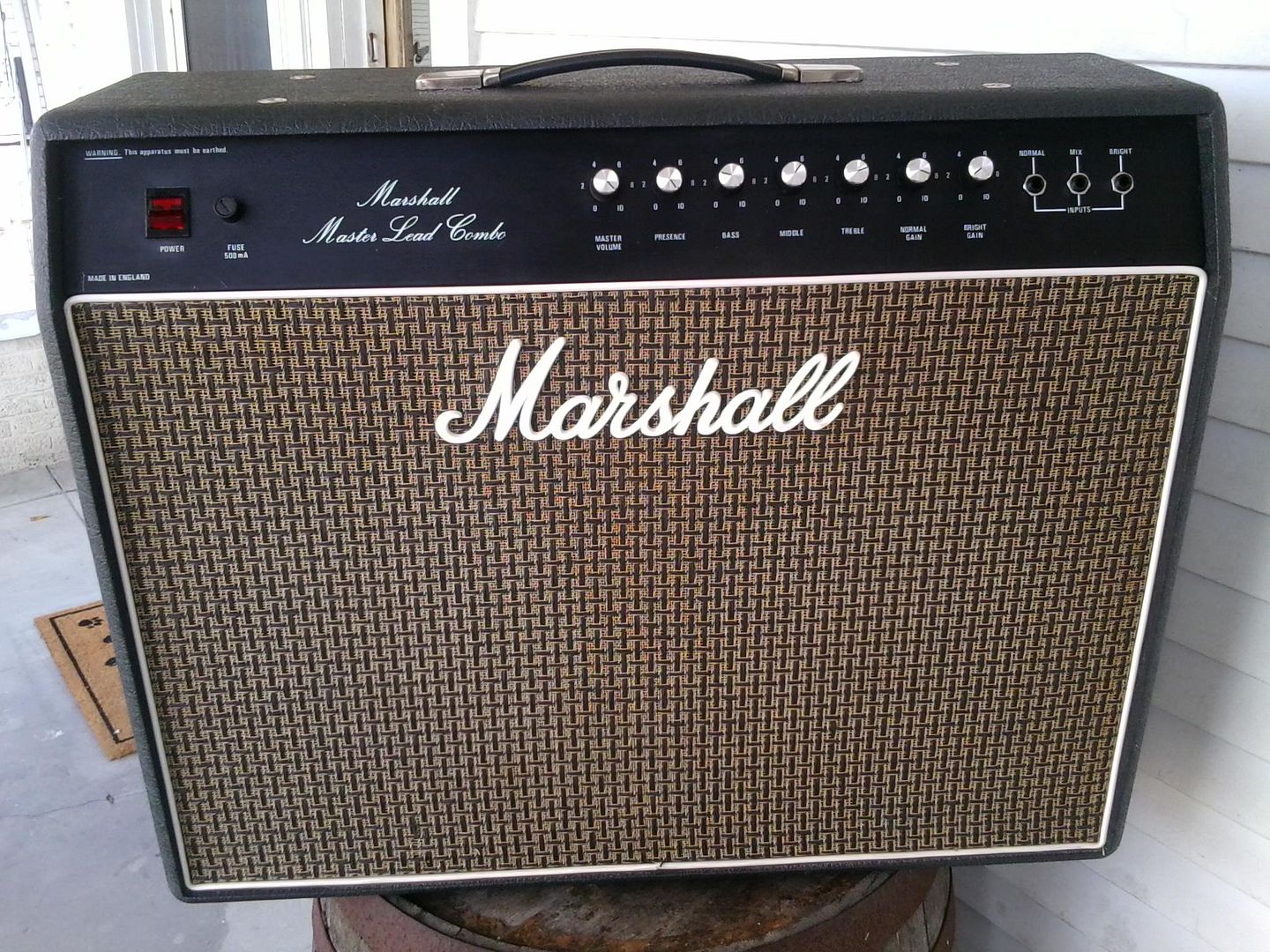 Couldn't pass it up . I considered guttin it & builiding a 2x6v6 amp in there with tweed bassman front end
BUT, I thought it's still a stylish, cool piece o' Marshall history so I leavin it intact .
It didn't have the orig speakers in there ,which would've been small magnet G 12 30 or G 12L 35. I have many of those anyway , nothin fancy
I put 2 WGS Green Berets in it .
I find it's a good amp for hittin 70s rock tones like early Aerosmith, Bowie, T-Rex
Saved my ass when I blew a 65 onstage in my 4010 a few weeks ago