Hi there,
I have been given a neck by a friend who does not know its history. I've looked on the web, but not able to identify it from Crafter and Cruiser by Crafter sites.
Id appreciate knowing what model it came off, and any info on the neck wood . The fretboard appears to be rosewood.
Its a 25.5" scale length, 12 degree radius fretboard, 22 frets. Stratocaster copy ?
Here's a couple of photos below (I hope....photobucket still confuses me !) .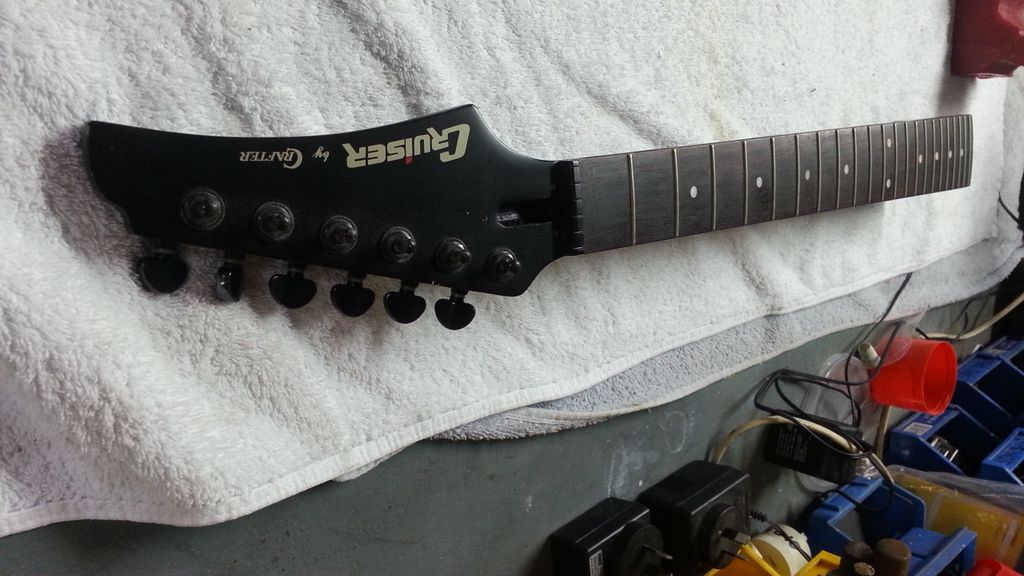 Thanks , Don
Last edited: