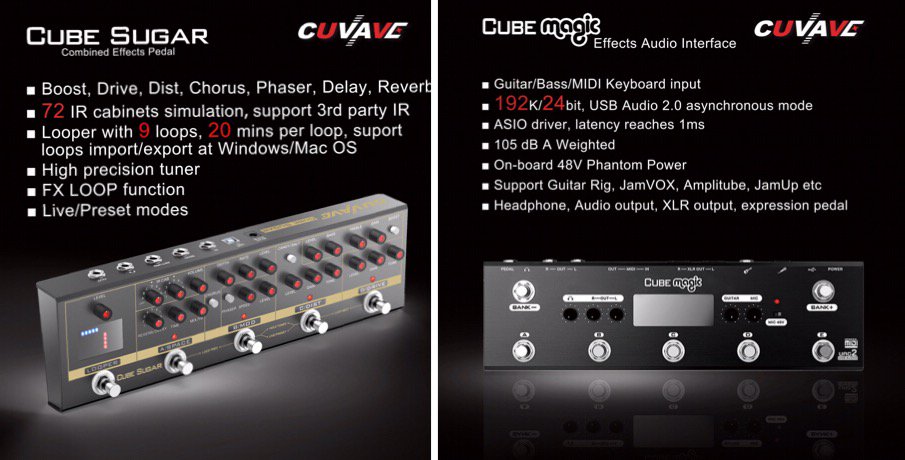 Technical Specifications
■ Guitar/Bass/MIDI Keyboard/MIC input


■ 192K/24bit sample rate, USB Audio 2.0 stereo audio interface, Work on USB asynchronous mode.


■ Supporting most of the software effects, such as Guitar Rig, JamVOX, Amplitube, JamUp, Bias FX etc.


■ Low latency ASIO driver, as low as 1ms.


■ Danymic Range: 105 dB A Weighted


■ On-board 48V Phantom Power


■ XLR and 1/4″ input


■ Balanced/Unbalanced output


■ Support USB MIDI Customizing: 18 banks, each bank 5 events, 4K bytes per event.


■ Interface: MIDI, USB MIDI, MIC, Guitar, Headphone, Audio output, XLR output, expression pedal.


■ Support Mac, iOS, Windows, Android.
http://www.cuvave.com/productinfo/168788.html
Last edited: