Here's a quick vid showing the D-Lab Amps Minuteman III two-watt all tube head as a clean platform for pedals, in this case the new Mad Professor (BJF design) Sky Blue Overdrive pedal and a Malekko Ekko 600 analog delay for some ambience.
http://video.google.com/videoplay?docid=-3271113746651976156&hl=en
I stumbled upon the Minuteman III in the Manufacture's Emporium a few weeks back and was curious enough by the description to give it a go. I glad I did. I've been amazed by the rich and spanky clean to slightly breaking up tones this little guy dishes out. The tiny head actually has a 4" speaker on the side, (not hooked up in the vid,) that could be cool if you want to use it for late-night playing or on a workbench. I still need to try the Minuteman III down at my studio through a 4x12.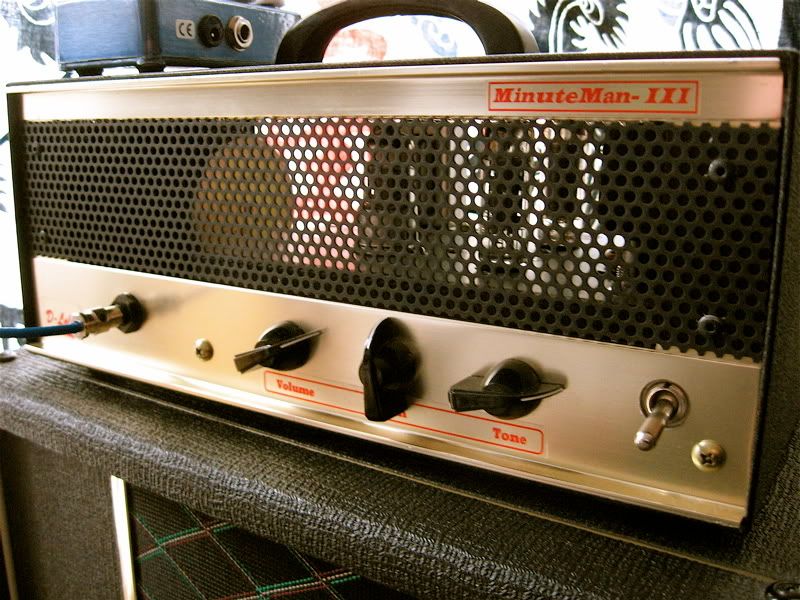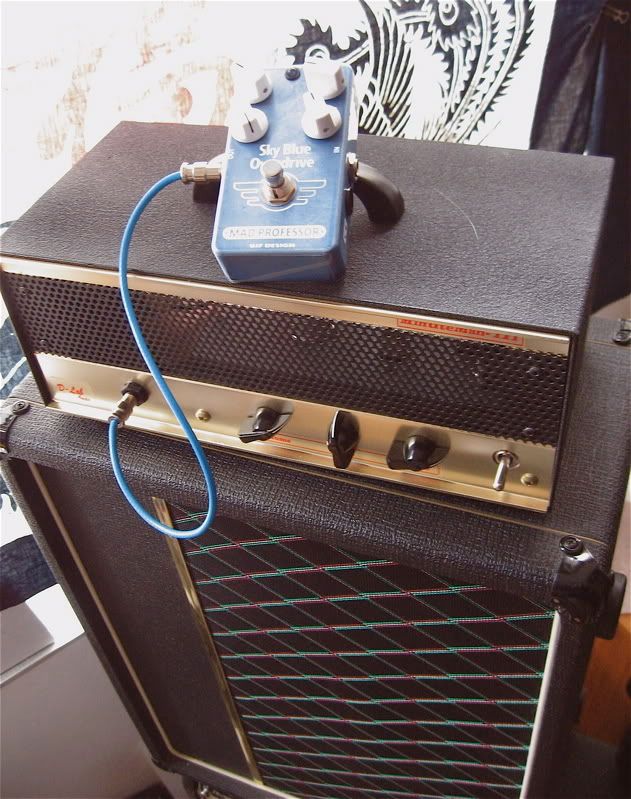 http://www.d-labamps.com/products