I always liked the tones I could get out of a Zendrive style pedal, but they were just lacking a little in the gain department for my taste. The ZAZ Drive can get the same low gain tones, but it also gives you a little more gain available for when you need it. The ZAZ has the same Zen tone, but instead of the gain range going from say 1 to 10, the ZAZ goes to from 1 to 12.
2N7000 transistors, Burr Brown OPA2604 chip, BAT41 diodes, Alpha pots, Neutrik jacks... it's all in there!
More info, pics, and clips at
http://dcwpedals.com/zaz-drive.html
$99 USD with free CONUS shipping to TGP members!
Feel free to PM me questions and thanks for looking!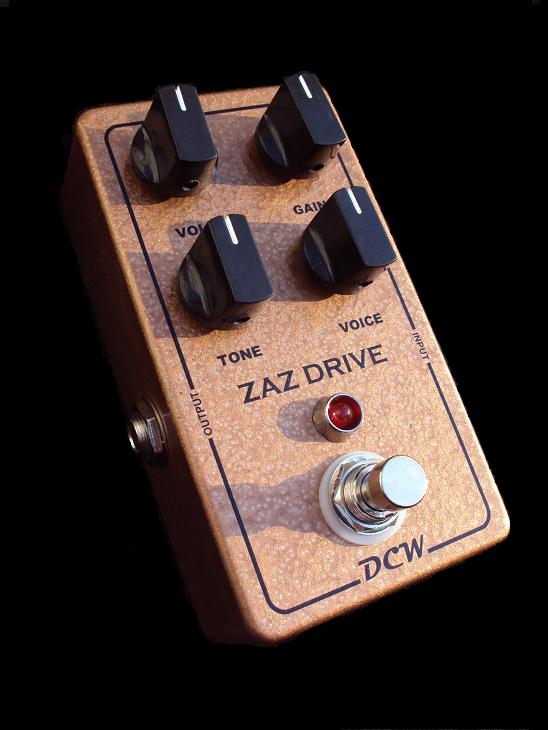 Last edited: