I bought an old GK 208LGS 2x8 all metal guitar cab from the early 90's on a lark, to see if I could get a small cab to sound good and be portable, etc. The GK cab was also interesting since I like the old 250ML II's.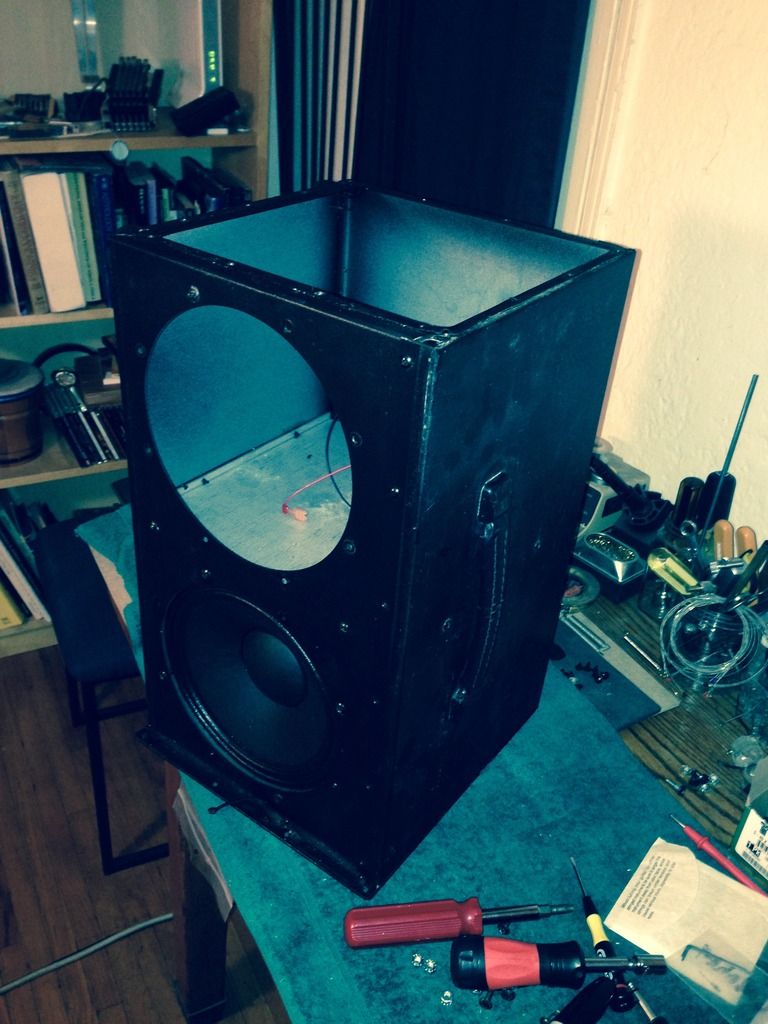 I was encouraged by the Quilters, as I still use a preamp for OD, etc., and decided to upgrade from the Pyles to the Celestion TF 0818 -- when I was installing the new speakers I noticed that the metal panel that provides the baffle bends upon tightening. I remember a Scumback thread about a bend metal frame on the speaker was concerned.
So, I was pretty careful and when I fire it up, the clean sounds very nice but the OD is not there -- I wrote to drdecibel and he impressed me that the baffle is big deal.
So, I wonder if any designer can offer ideas regarding my immediate plans to cut piece of 1/2" maple to size w/ speaker holes, etc. and position it either on the other side of the speaker or sandwiched in between to get closer to a dadoed baffle rather than creating a floating baffle -- another factor is whether to front or rear mount.
The speaker screws could hold it in place, but gluing the maple to the metal might be better ....
Ideas are welcome.
Last edited: