Title sorta says it all. I usually bring my own vocal mic to gigs, but there's never a safe place to put it. I haven't found a commercial solution, so I have been stewing on designs of my own. Had some plumbing to do today and added these materials to the list. Inside diameter is 2 inches, which I believe will accommodate an SM58. Hope this helps anyone similarly situated.
The parts (2" PVC pipe not shown):
How they go together: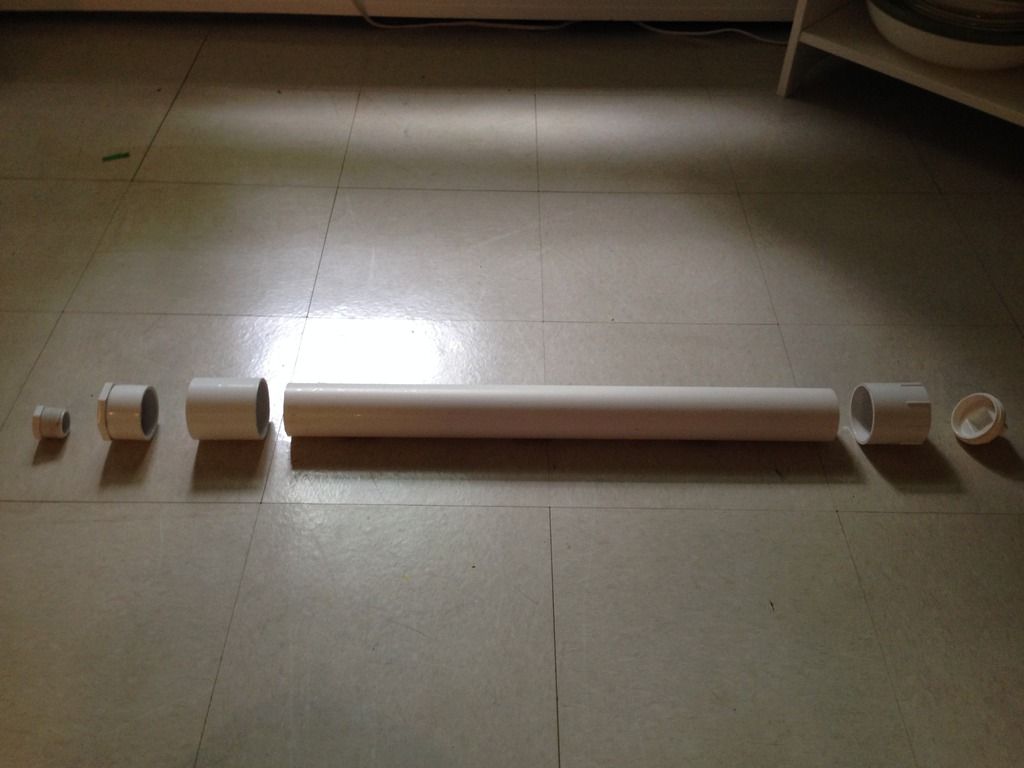 Assembled, outside view: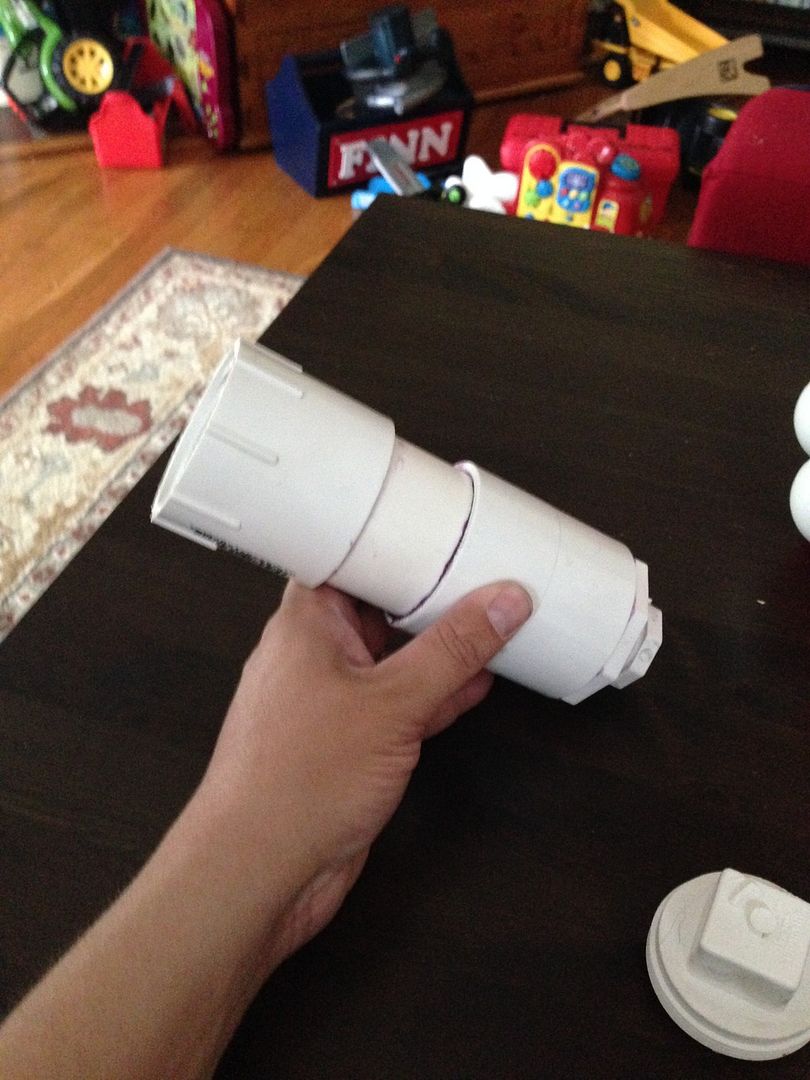 Assembled, inside view:
Assembled, Beta87 inside: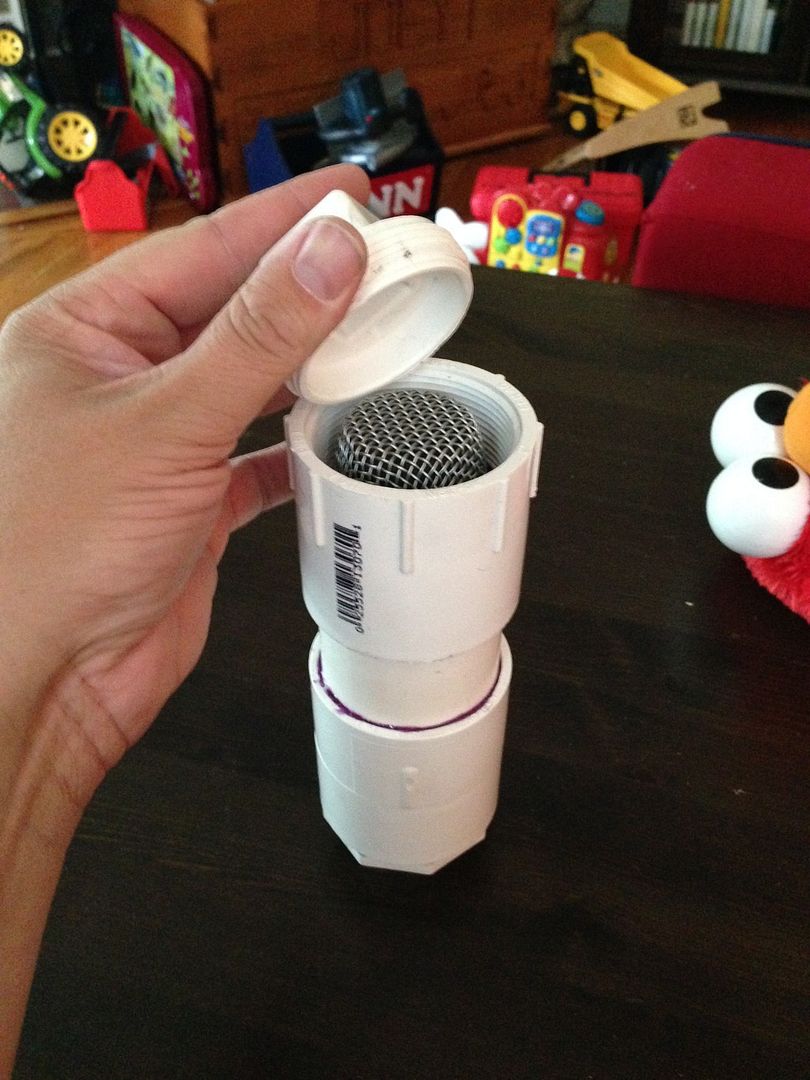 Enjoy!