I have been trying to decide on some new pickups for the past week and can't help but start thinking; why don't pickup makers post more sound clips? Really, they are selling these things for $80-300 a pop, is it really that hard to post a clean and a dirty of each pickup in each position? Maybe even in two different guitars?
It's just simply accepted that the industry standard is to describe your pickup in very ambiguous words (this pickup is KILLER, awesome tone, etc) and leave it at that.
Granted I haven't looked at a ton of pickup makers, but the ones I have looked at make no effort to actually show you what the things sound like. Seymour Duncan and Bare Knuckle are two that at least make some effort, but even then they still only post a few clips, and they don't even tell you which positions the pickups were in or which guitars they were in. And then they include a little 3-bar chart.
Because of this, I pretty much limit myself to pickups that I've played, or the rare instance I can find a decent user-generated clip on youtube.
Cmon guys, step it up!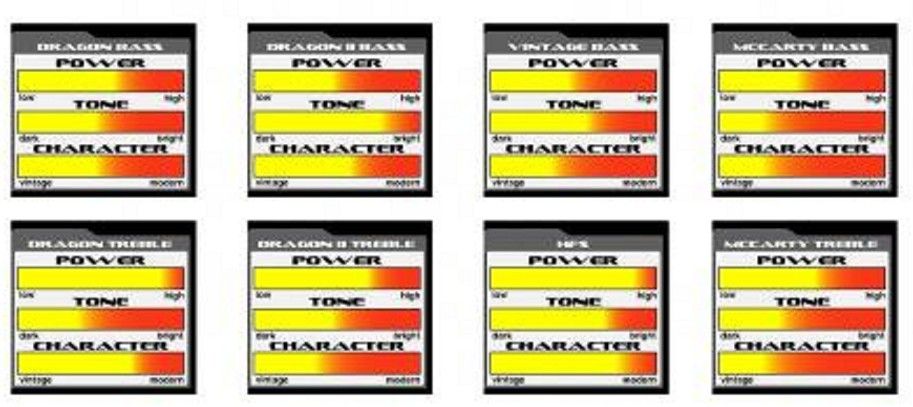 (Pictured: how your pickup sounds, according to pickup makers)
Last edited: