Mods: If this is in the wrong forum then please move it. Thanks.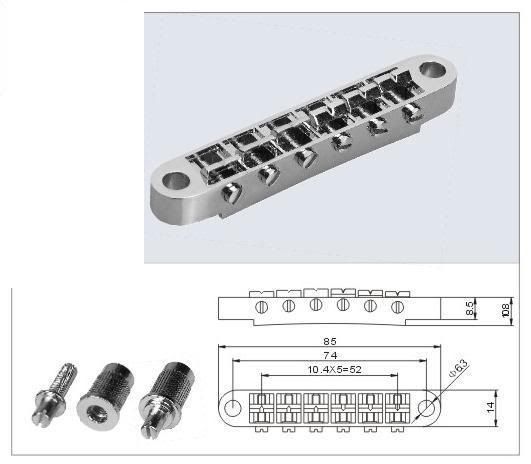 I am looking for a replacement bridge for an old Epiphone. One of these bridges look like it may work. However, the one pictured with the specs looks different than the color photo. This is an Ebay item and the dealer tells me they
are
the same. The one pictured without specs looks like it will fit my Epi.
This is a cheap item but I'm not sure if I want to go through the trouble. Unfortunately, a replacement bridge has eluded me for a long time....
Maybe I need to drill/retrofit a Tonepros?
Do they look the same to you? Any suggestions on getting the dealer to respond in a better way?
Later,
Johnny
Last edited: