A friend of mine bought this for $50 bucks at a shop and gave it to me. It was either a conversion or a scratch build, and is built with what I think was a silvertone chassis. Either way, it really sounds awesome.
I love it, so I traced it out and put it into a program. I would like to mess with the trem some, but I am not exactly sure how it works. It isnt the best trem, and I have been thinking of either just putting in a different trem circuit, or modifying this one. I will have a whole 12ax7 available because the trem uses a 6av6, and half of the 12ax7 in the amp isnt being used. I didnt draw the footswitch on the ground side of the trem potentiometer.
Anyone recognize this amp, or can help me learn about the trem?
Also, this is my first time tracing out a schematic. Not nearly as hard as I thought it would be.
Thanks!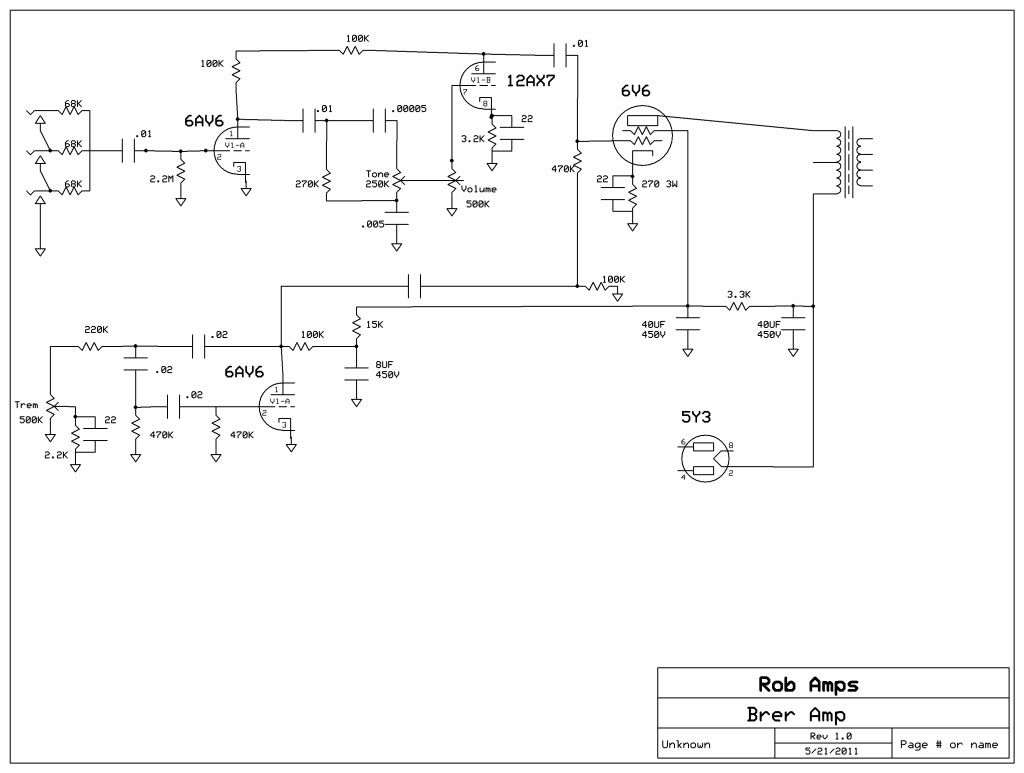 Last edited: