Platinum Supporting Member
Decided to do a custom build with Travis on a unique telecaster platform. I was looking for a new "Jerry" platform - neck thru guitar with 3 strat single coils and a hardtail. Travis had some necks already glued up and ready - this one is a 5 piece maple and walnut. The wings are koa on mahogany (the koa was Travis' choice - looks awesome) - totally chambered wings for weight relief... shooting for under 7 pounds.
The pick guard in the photo is just a mock-up, we're planning something custom - it's an open route under there, so I can do whatever I want with pickup arrangements over time. This build is gonna have a set of D. Allen Voodoo 69s in it, but no special electronics - just 5 way strat. If I really bond with the playability - I'll plan on investing a bit more dough and upgrading the electronics to a modest Jerry configuration.
More to come - it's only been a couple weeks and it's already almost ready for finish.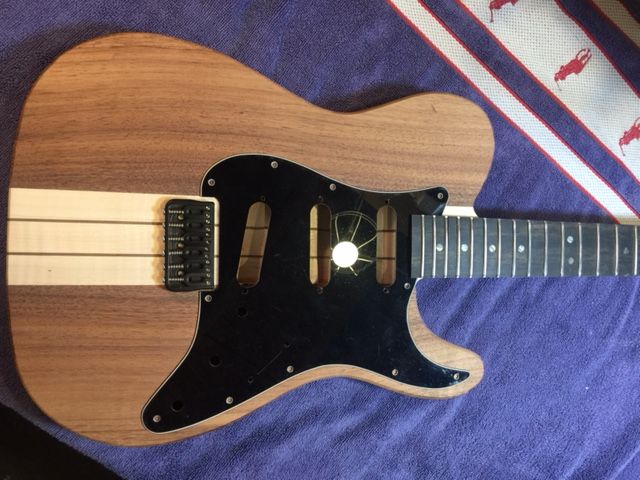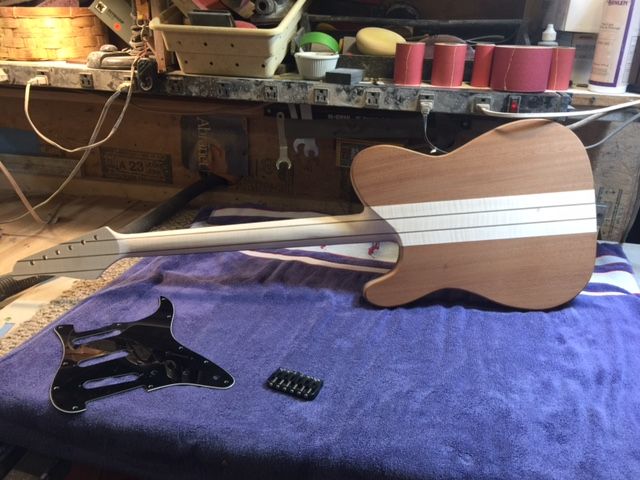 Last edited: