I really wany something dark. African Blackwood would be prime, but Nathan Sheppard quoted me 1,000 GBP just for a top. I am not sure about the prices for ABW, but that just seems insane.
Here is a sample of gaboon ebony that is exactly what i am wanting: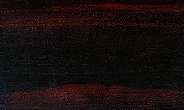 or:
I really dig the dark red and light brown highlights.
Heres some African Blackwood that I really like:
Btw, Saul, that guitar above is amazing.