FS:
All pedals have Velcro except the Effectrode.
Effectrode PC-2A tube-based compressor. In excellent shape, comes in box but I didn't get any instructions. $315 SOLD!!
Neunaber Wet Mono: $100 SOLD!!
TC Electronics Sub n Up: $90 SOLD!!
Mission Audio Aero EP-25 Pro expression pedal: $110 keeping this for now
Strymon Lex: $260 TRADED!!
DryBell Vibe Machine: $230 SOLD!!
Red Witch chrome Empress Chorus: $125. SOLD!!
Vintage Boss CS-2: $75 SOLD!!
All prices are shipped CONUS. I have boxes for all but maybe the Red Witch.
No trades, thanks.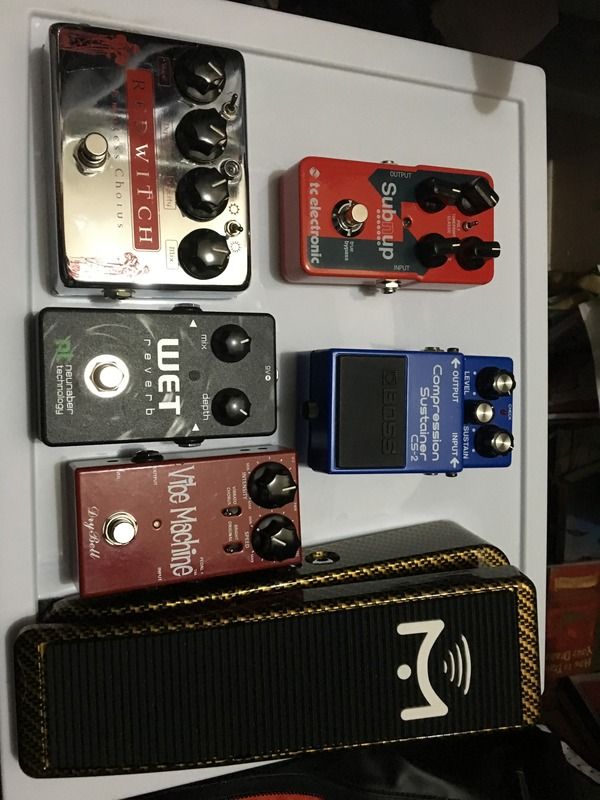 Last edited: