Yah, pretty much a regular Epi LP. Veneer tops on these, despite what's said in the vid.
Long tenon neck, that's unusual and cool.
I think Epi's only other long tenon in modern times was the Amos Vee.
I suspect Joe may have insisted, in both cases.

Kinda wish they'd given it a nice fat neck, rather than a smallish one.
Of course, more buyers prefer a thinner profile.

I agree Epi has really upped their game in recent years, though.
The new Epi Standard 50s LPs have long tenons, as do the 1959 and the 1960 Tribute Plus.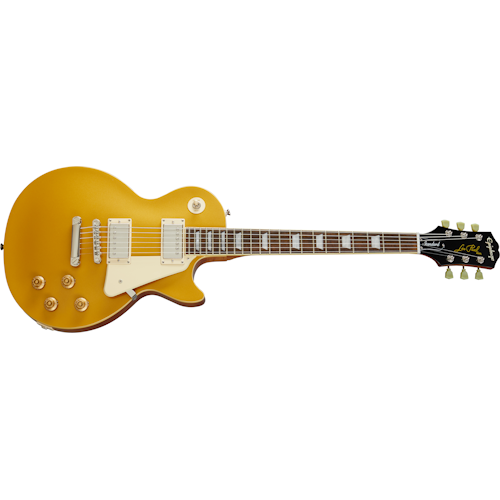 Epiphone's new Inspired by Gibson™ Collection proudly presents the Les Paul™ Standard 50s! This guitar lovingly recreates the feel and tone of the 1950s era Les Pauls. Epiphone's long friendship with Mr. Les Paul began in 1940 when Les built one of the world's first solidbody electric guitars...

www.epiphone.com