SOLD

Stereo Memory Man with Hazarai $135 pp

SOLD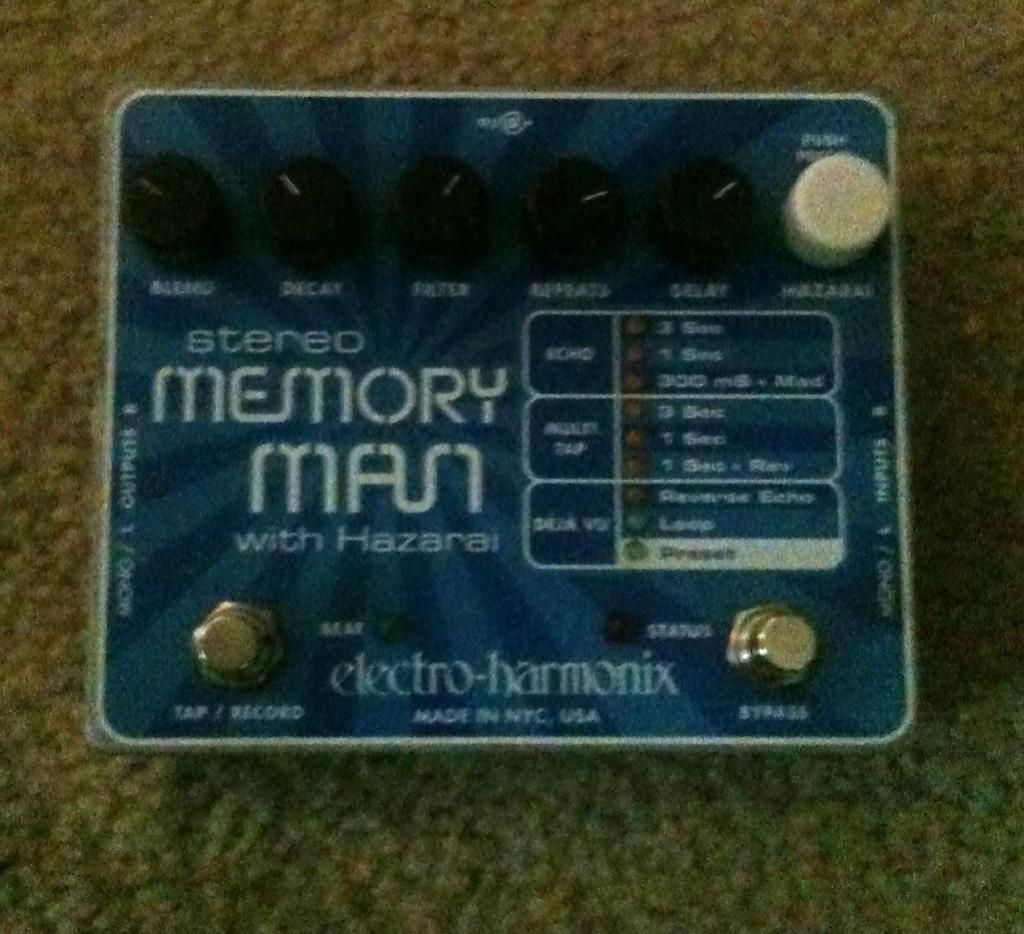 smmwh smmw/h

No issues, velcro on bottom. You will just be receiving the pedal on this one. I bought this to use with a synth I have, and it is great for that. For what I have been working on, I've realized I would like to try something that can talk via midi.

SOLD

EQD Earthquaker Devices Bit Commander $140 pp

SOLD

No issues, bought new ~3 months ago. Includes box, manual, and a little bag. This also was used primarily with synths, on my desktop. It has a wider range of sounds than I expected. I'm only selling it because I want a more traditional germanium fuzz box for guitar, and I have way too many stompboxes right now, so I've instated a one in one out policy.

Trades +/- cash

Eventide Timefactor or Space

Boss RV-5

EQD Hoof Reaper

Bearfoot HBOD Honey Bee

Neunaber mono or stereo Wet

The Elements

Ditto looper

Germanium Fuzz

Boomerang looper

Smallsound Bigsound

~Feel free to shoot me other offers, but please no Wahs, other ODs, modulation~

All my prices are PP "regular", so *0.97 if you want to do "gift."

I ship USPS Priority, the next business day.

I'll be adding photos, and more items, throughout the weekend.
Last edited: