So after months and months of pondering, I decided to partake in a relic project for my MIM Classic 50s tele. I've had the guitar for just over two years now, and it has gone through a pretty serious transformation from its stock form. I had replaced the neck with a nice, beefy Musikraft neck with 10" radius, 6105s, and 22 frets; I had it finished in thin nitro by fellow TGPer mrfjones (Scott Anstine - Cleveland Guitars). After the neck was swapped, I replaced the stock bridge pickup with a Lollar Special T and neck pickup with a WCR Crossroads HB. Then came new Glendale "outlaw" saddles, a 5-way superswitch, and RS Superpots.
After having the tele like this for quite some time, and having been through a ton of gigs with it, I decided to get it back to a more traditional tele setup. This time, I figured I'd try my hand at relic'ing, against the advice of some honorable and respected builders. My only reason for this being that I know I would have the body refinished if the project went south, and I'd take a minimalist approach to it so that I didn't do anything irreversible.
I sold off the WCR Crossroads and picked up a Don Mare Stelly neck pickup. The Lollar Special remained. Instead of getting crazy with the electronics, I opted for a new control plate harness/assembly from Callaham Guitars, complete with aged knobs and plate. My dad and I spent a sunday gettin' our relic on, and much to my surprise, it didn't come out half bad! I was incredibly apprehensive at first; poly finish, no real experience, short of necessary supplies... but my dad was all worked up about it; he even said to me the night before: "get ready to only own one nice looking guitar (my Teye), because when i'm done with your tele tomorrow, it'll never be the same"
To make a long story short, I finally put the entire guitar together today. Not only does it feel better, but the new Don Mare neck pickup is amazing!!! The Callaham assembly made everything sound better (especially the Lollar). I'm really happy with the look of it. There are definitely a few things I would change about my approach to the project if I could do it again, but all in all, it was equal parts fun, challenging, and educational. Feedback is appreciated.
PICS!!!!
BEFORE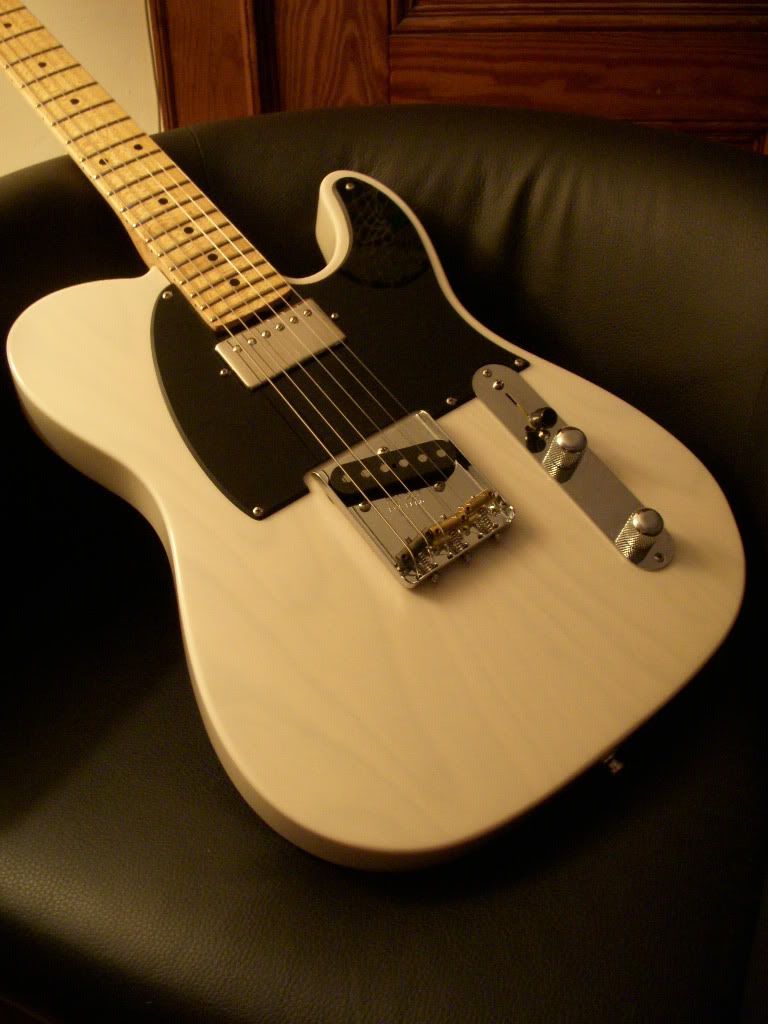 AFTER