Performance Enhancing Guitarworks
Silver Supporting Member
SPEAKER IS SOLD, AND THERE are just a couple hours left on the eBay listing for the Crybaby. See the link after the speaker photos.
**************************************
This is a beautiful sounding example of ASW's craftsmanship. If you're looking, you likely know the legend of this speaker. If not, please browse the web for details (i.e. power handling, freq. range, etc).
As for this particular speaker, I've used it in several cabs with amp ratings from 5w up to 50w. It holds its own for sure. It's rated at 16Ω, and reads 15.9Ω. I most recently had it inside a small Polytone Mini Brute cab where it excelled. It has lotsa hours, and I'd say for sure that it's broken in.
There are some scratches and dings from moving and storage. This is the way I got a couple years ago. These, of course, have no impact on tonal delivery. The photo you see below was enhanced to make the dent appear worser than it really is.
$220 shipped CONUS, standard PayPal. OCONUS Extra.
This price is firm. Only trades considered:
• JBL D120F w/ original cone
• Stratocaster s/s/s trem body
• Stratocaster pre-CBS headstock, maple w/ RW FB, vintage heel truss adjust
FA: 1975 THOMAS ORGAN CRYBABY WAH PEDAL
click link for the eBay listing. The description is pasted below, and there are several more photos for you to peruse.
I acquired this as a non-working unit. The original CRL sweep pot was defective (see photo in my eBay listing). I replaced it with an enhanced unit sold by Wilson Effects. It works just fine now. The original pot will be included.
The unit appears to be all original, but I'm no expert in effects. I included lots of gut shots for your review. A battery is pictured, but not included. I used an adaptor snapped into place instead that patched into my power brick.
Cosmetically, this unit is in excellent condition. It sounds just like it should, and if I didn't already have a Wilson Wah, I'd keep this for sure.
Bidding begins at the price I paid for it ($40), before I bought the Wilson pot to fix it.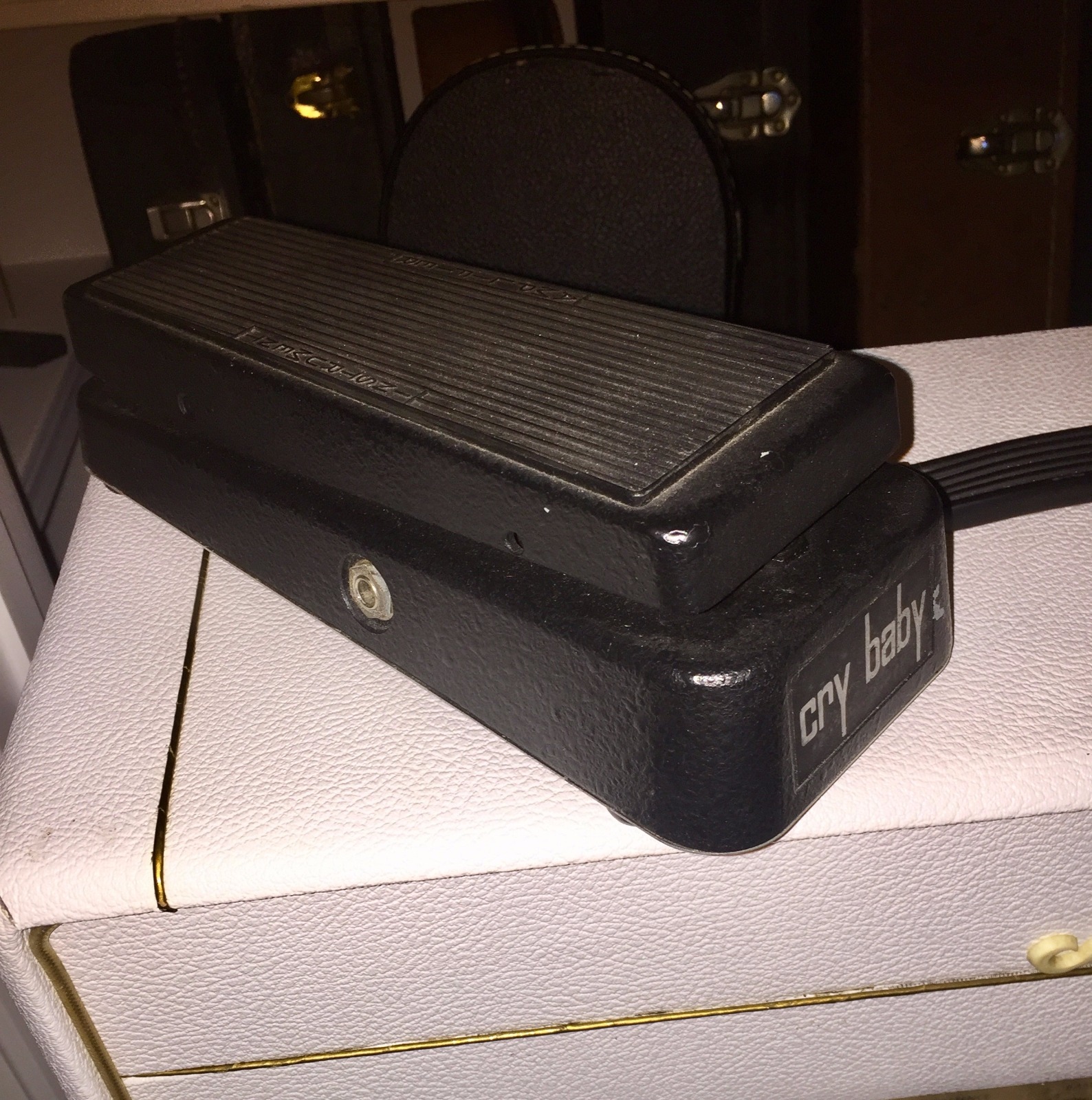 Last edited: