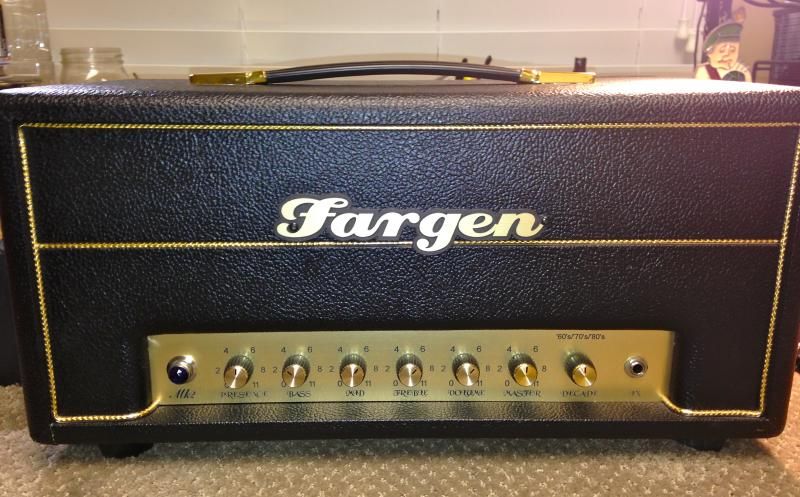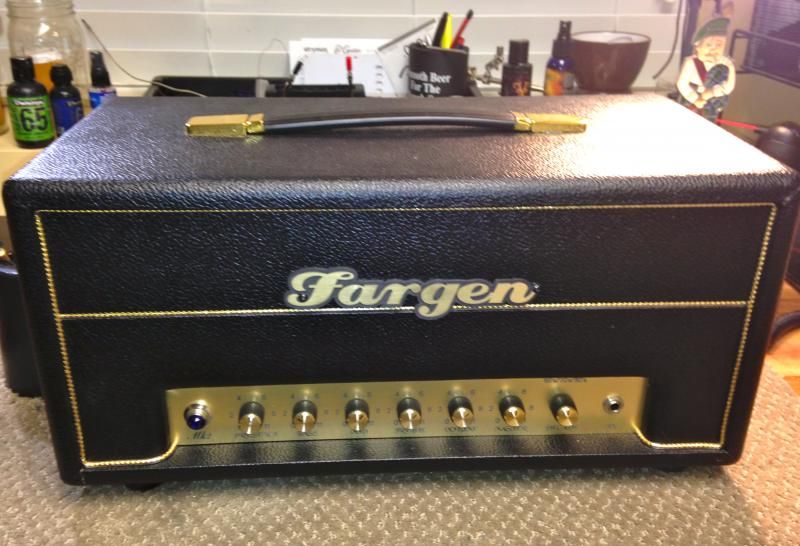 This head was built by Ben Fargen in his Custom Shop a couple years ago before the Retro Classic was offered as a production amp. It can accept
KT66, EL34, 6L6, or 5881 tubes. Cathode biased.
The three position rotary "Decade" knob is awesome, letting you select between
'59 Bassman, '65 JTM 45, or '68 Superlead
tones without major volume or eq changes needed. VERY authentic early Marshall tones. The only quirky thing is Ben used a mini Plex (I think) faceplate which shows "60s-70s-80s" as the choices for the decade switch which are not correct for this particular amp -- it should say "59-65-68" or something like that. Killer early Marshall tones at manageable volumes.
The head shell on this amp is smaller than Ben is using the last couple of years, measuring
19.5 inches wide X 10" high X 10" deep
. This is great for use with 1x12 cabs, or narrower D style 2x12s, for example. Amp runs dead quiet, sounds killer and is in near new issue free condition
Here is a shot of the current Retro Classic Specs: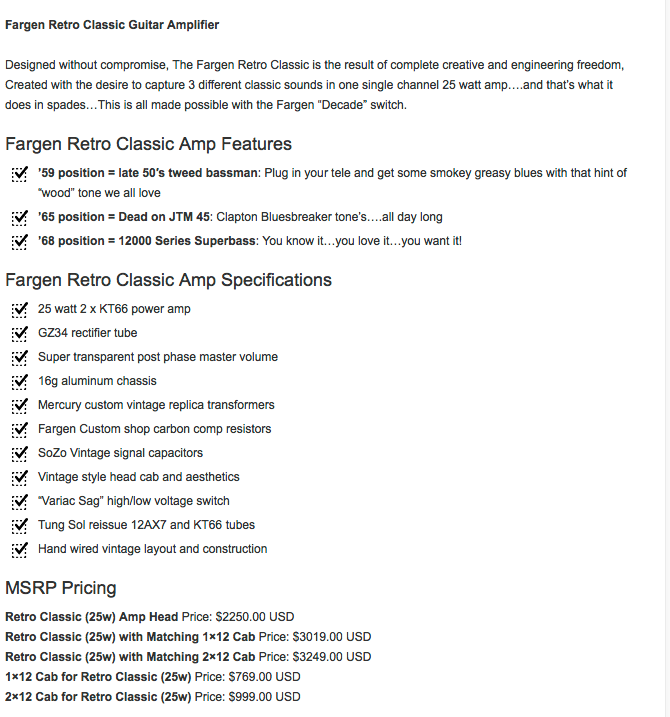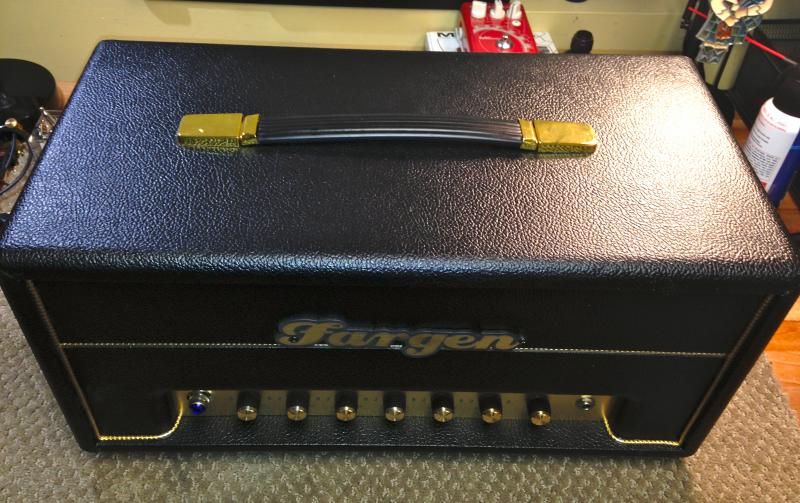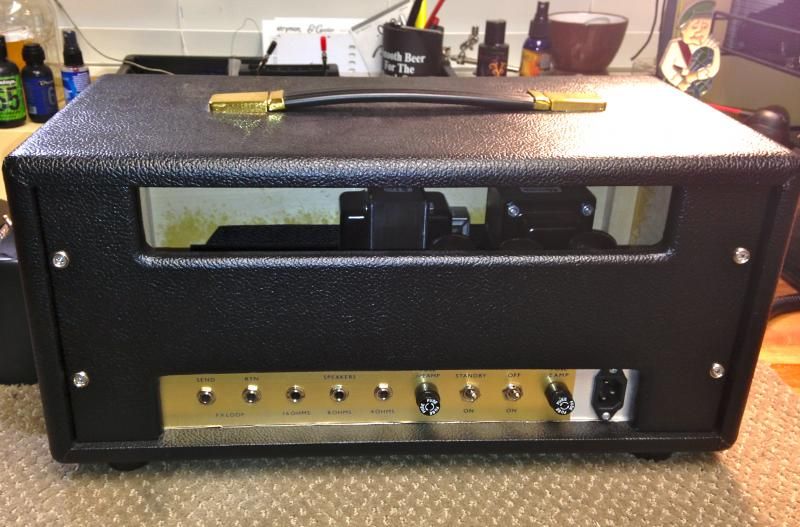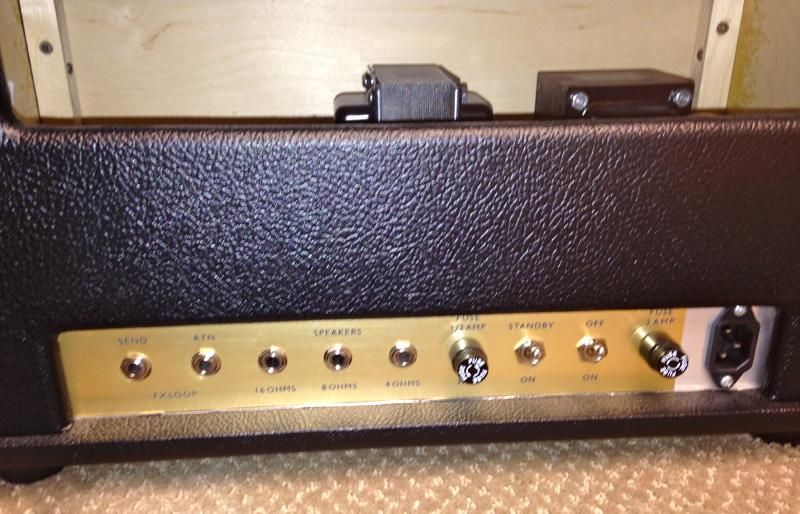 These heads new are $2250, get this one for
$SOLD thx in lower 48.
Last edited: