Hey guys and gals. I have a 1970 Fender Bantam Bass that I use as a guitar amp. Works great. I am in the process of upgrading a few parts and checking the circuit changes that were performed by a previous tech I worked with. When comparing schematics of bias adjustable Fenders of the day I notice a few differences. My bias pot seems to be wired backwards on the two outer lugs. The previous tech said the original was bad and replaced with what you see.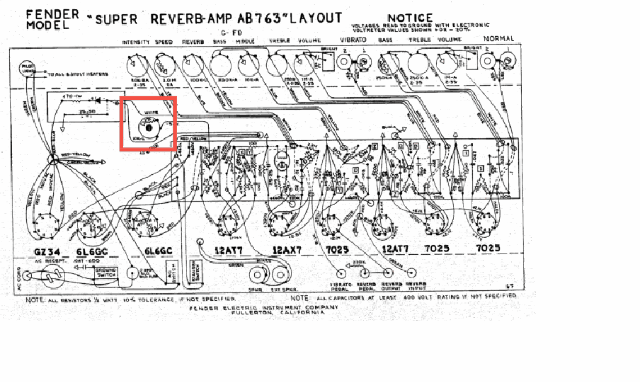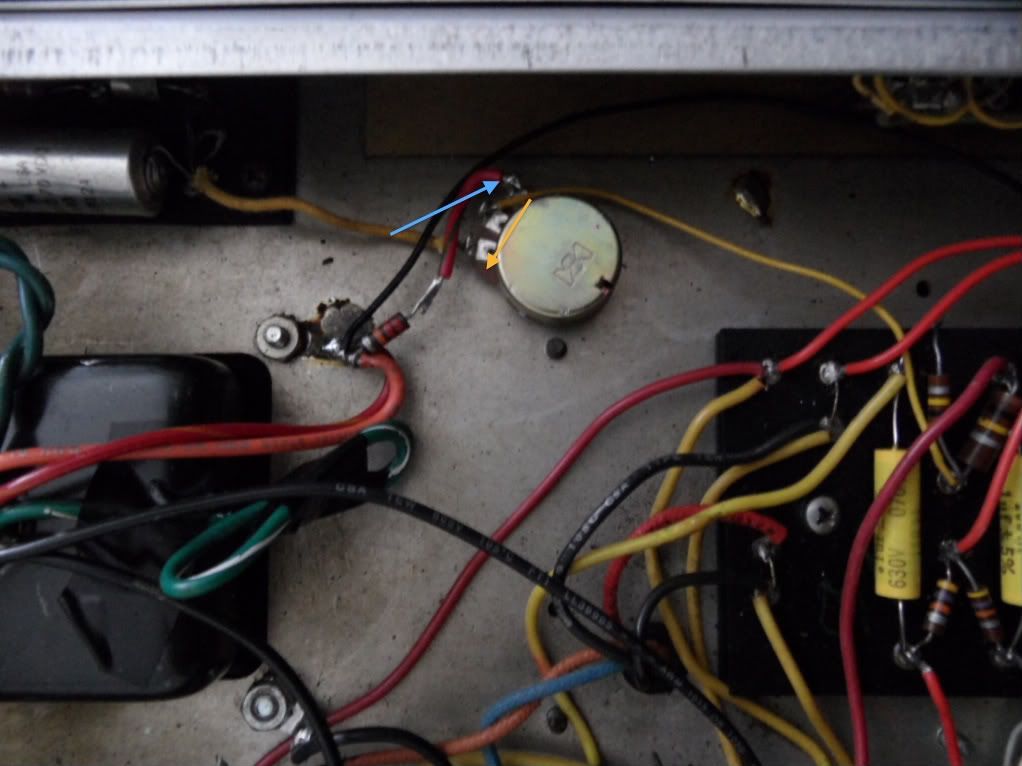 Does this matter or will it just change the directions for increasing/decreasing m/A? Also do I need to change these resistors to blackface spec'd 220k and 100k/82k? What difference would that make?
http://i422.photobucket.com/albums/pp301/drivenbyastronauts/Amp Pictures/th_Resistorchange.jpg
Thanks for any help.
Last edited: