2008 Classic Player Strat. This series has been going strong for 10'years and has consistently produced some awesome Strats and not just "for the money". These are spec'd really nicely and have the Custonn 69 PUPs in them and this one will give an Am Std a run for its money.
This one is pro Luthier set up by Healy Guitars in Easthampton, MA with a new bone nut and frets have been filed, dressed and leveled.
Comes with hard shell case.
Link to longwinded Reverb listing with pics and all the specs here:
https://reverb.com/item/3138296-fender-classic-player-60-s-strat-2008-sonic-blue
TGP Sale is $550 shipped and PP in CONUS
No trades on this one please....
I gotta pay tha amp man!
http://s1272.photobucket.com/user/ddbruni1/media/Mobile Uploads/F9F81938-17EB-478A-8260-12F24134080A_zpsda9z0d2j.jpg.html]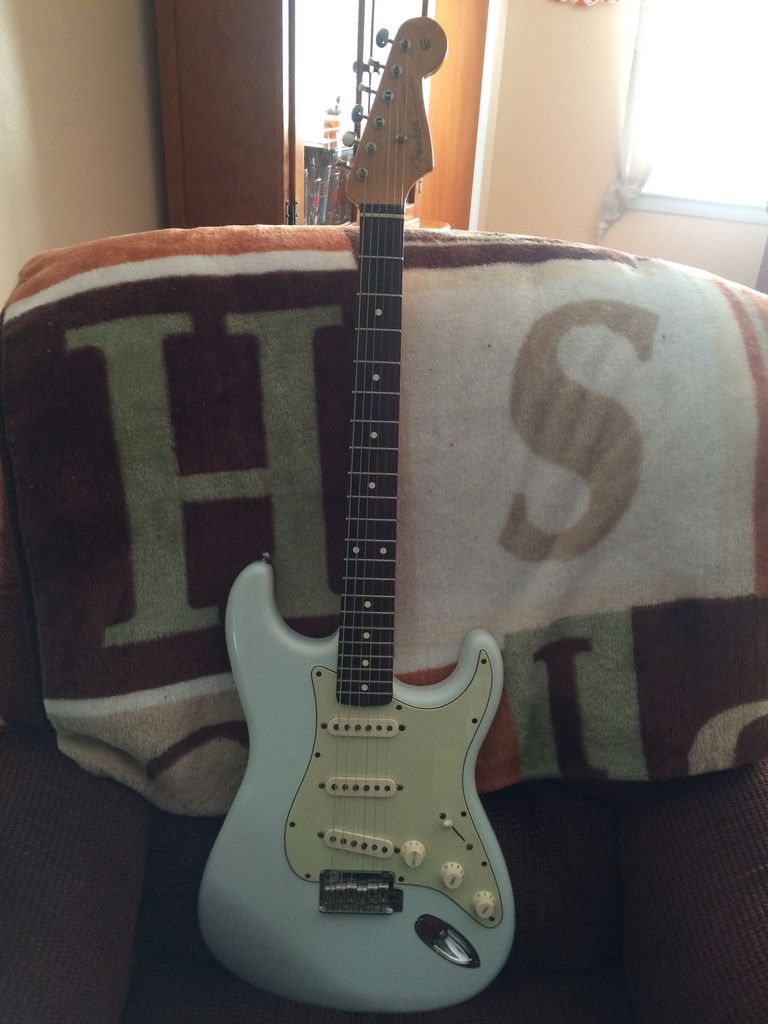 Last edited: