In 2006, Tone Quest magazine worked with USA Guitars, Lollartrons pickups, and Callham Bridges on a special run of Custom Shop team built 1960 stratocasters. The best wood was sourced, and Peter Stroud ( behind Tone Quest) has gone on record saying the prototype was one of the best strats he has ever played.. These were made in a very small run and seldom surface, quickly being snatched up...
Lightweight Ash body, RW board, 9.5 radius, Lollartrons pickups, medium C neck, lightweight ( no scale, but it is not a heavy guitar) 6105 frets, beautifully aged, and amazing to play.. Comes with OHSC and COA, case goodies.....don't let this one get away.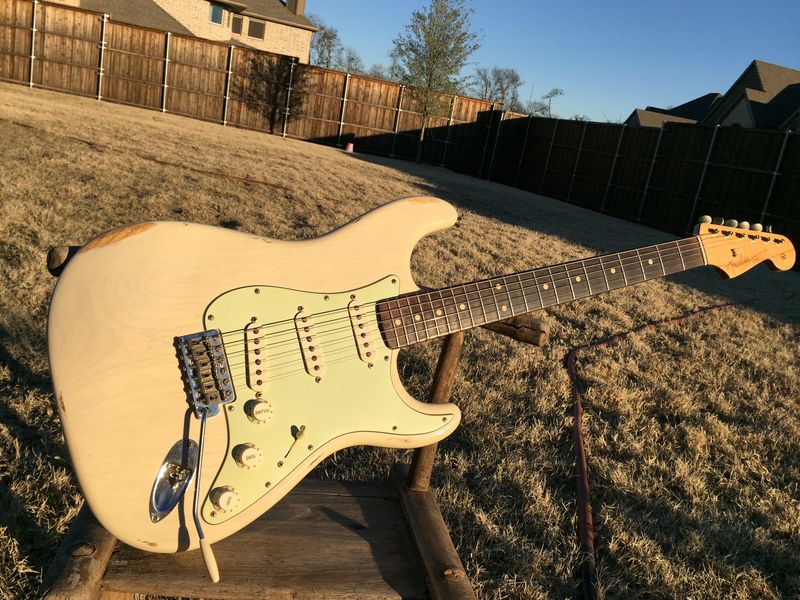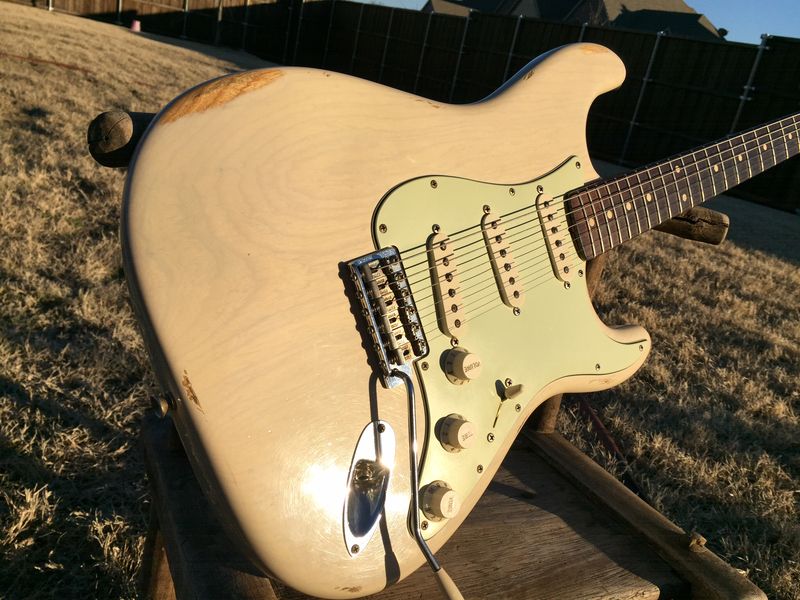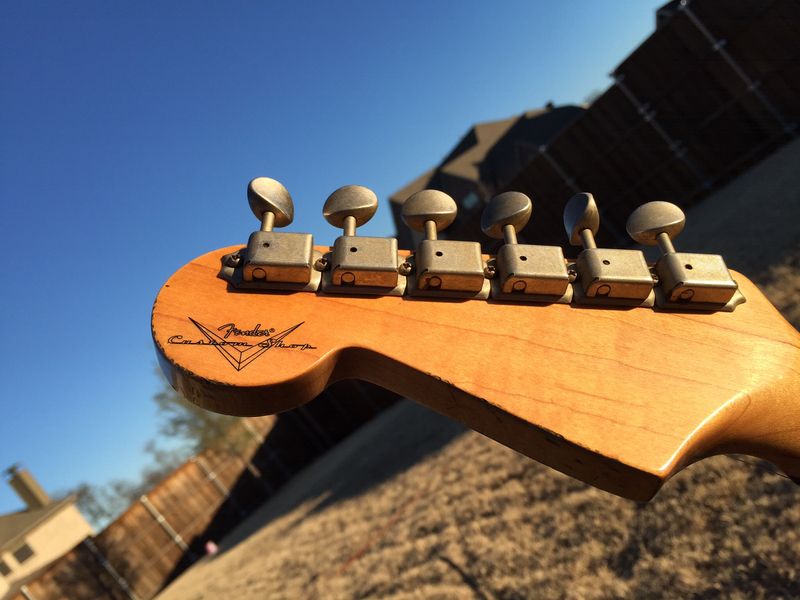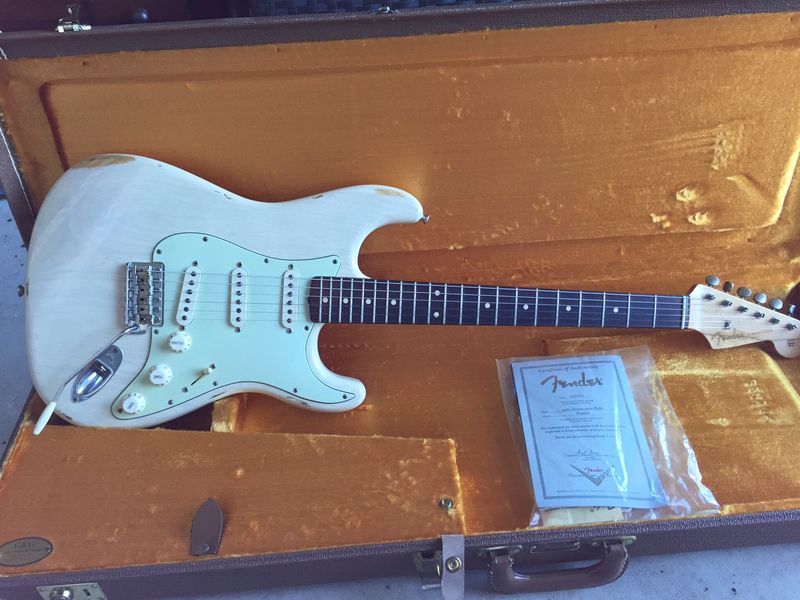 $2475 shipped ( no fee payment)...
Only trades
81-83 335 dot reissue w/Shaw pups
Vintage jazzmaster ( plus cash)
Last edited: