2013 Fender Factory Special Run American Standard Stratocaster -
$SOLD
shipped/pp'd CONUS only. See new notes and pics below!
Gorgeous limited run in mystic sunburst, with some very nice factory upgrades from American Standard. First is the metal flake sunburst finish with gold anodized pickguard that really has to be seen to be appreciated (sparkles in real life but hard to photograph!). Second is an upgraded (deluxe option) neck with a soft V and compound 9.5-14 radius, plays fast and smooth. Pickups are Custom Shop Fat 50's. Guitar is in excellent+ condition, a few normal tiny marks from playing but nothing I could capture in photos. It looks better than most guitars I see new in stores. Includes all the case candy as well as a genuine Fender parchment pickguard (included) which I had on the guitar to experiment with a more traditional look/feel. Took some pics of that too to show the difference. I personally like the feel of plastic but the anodized is beautiful. Tremolo is currently decked and setup with D'Addario 10's tuned down half step.
UPDATE: There was one small area with some scuffs by pickguard that was bothering me the more I looked at it. Placing guitar directly under my overhead light I was able to capture it in the least flattering light. You can see it below in one of the pics with the overhead light reflected. Think I actually caused it swapping pickguards (the anodized has sharp edges).
NEW UPDATE! (New Years Eve):
Took the guitar in to my local luthier yesterday to show him the scuff marks. Following his recommendations, pulled the pickguard this morning and did just a little very light polishing.
Worked like a charm!
Now I can unconditionally say this guitar looks stunning. Not that it didn't before but those little scuff marks bothered me. Just added a few more pics at bottom of this ad including a few outside that show the guitar after polishing it up.
Wow!
Has the white parchment plastic pickguard back on, I'm not letting the anodized one near the guitar again! But still included if you like that look.
Newest picture (more new pics at bottom):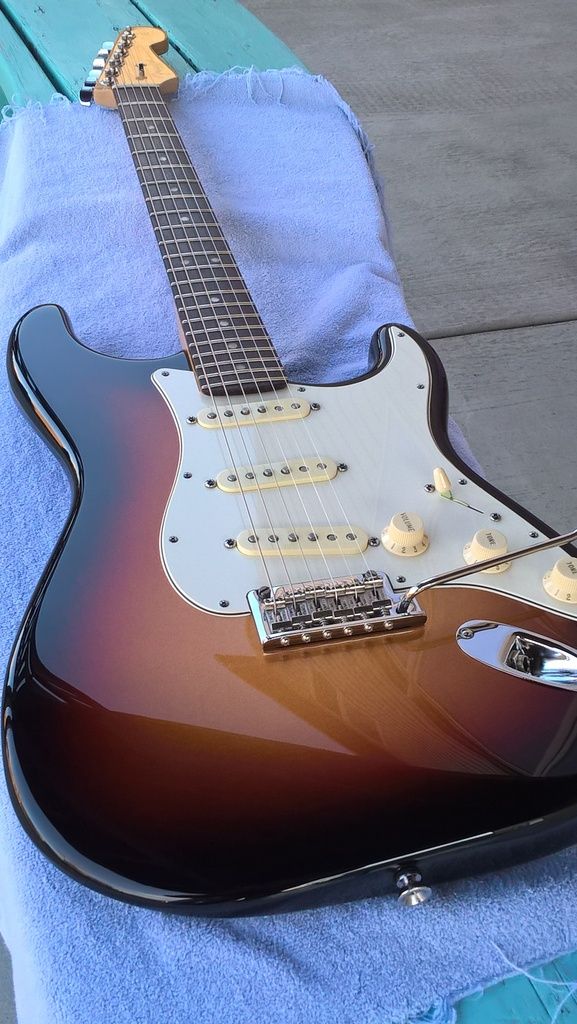 Stock gold anodized pickguard: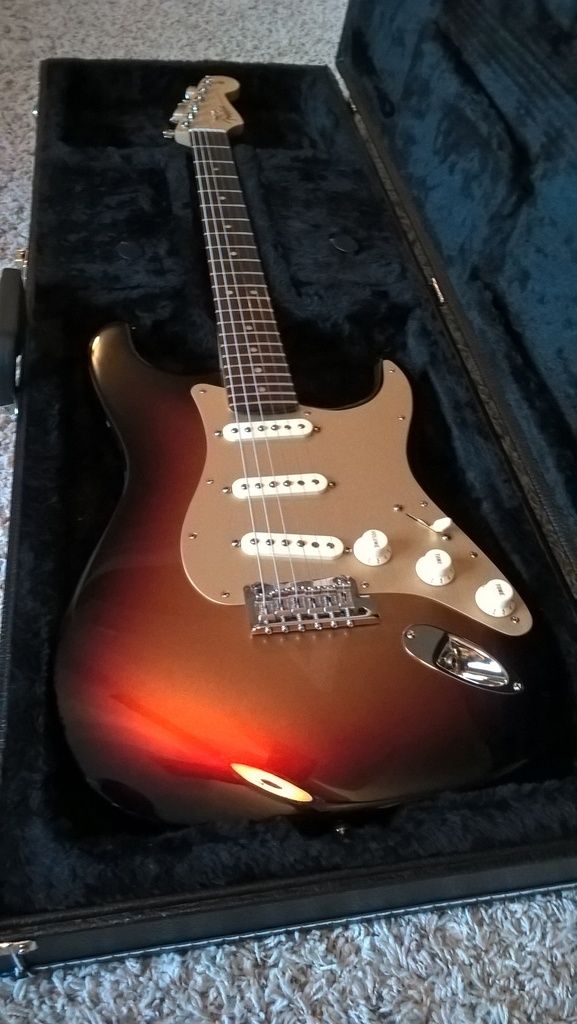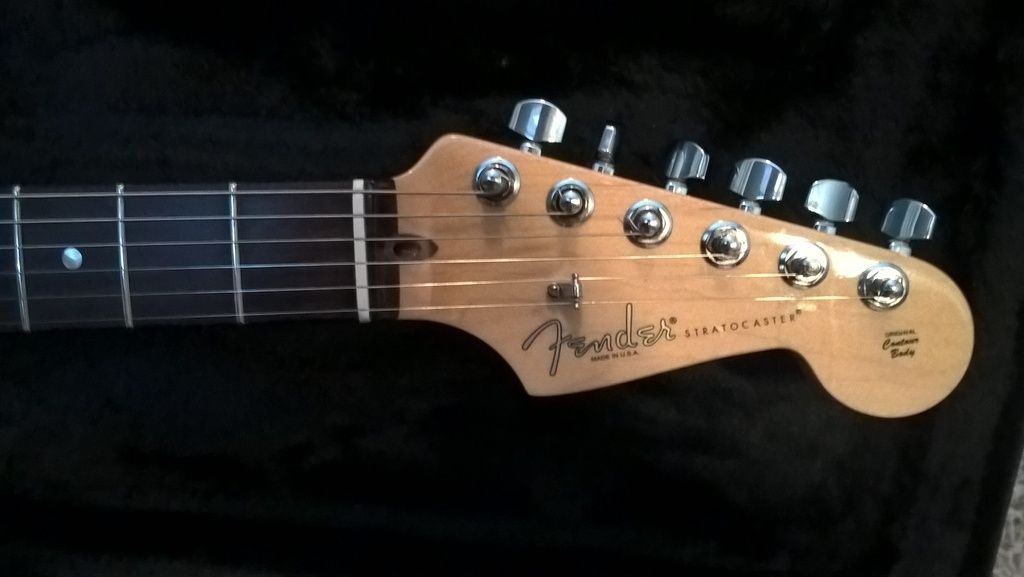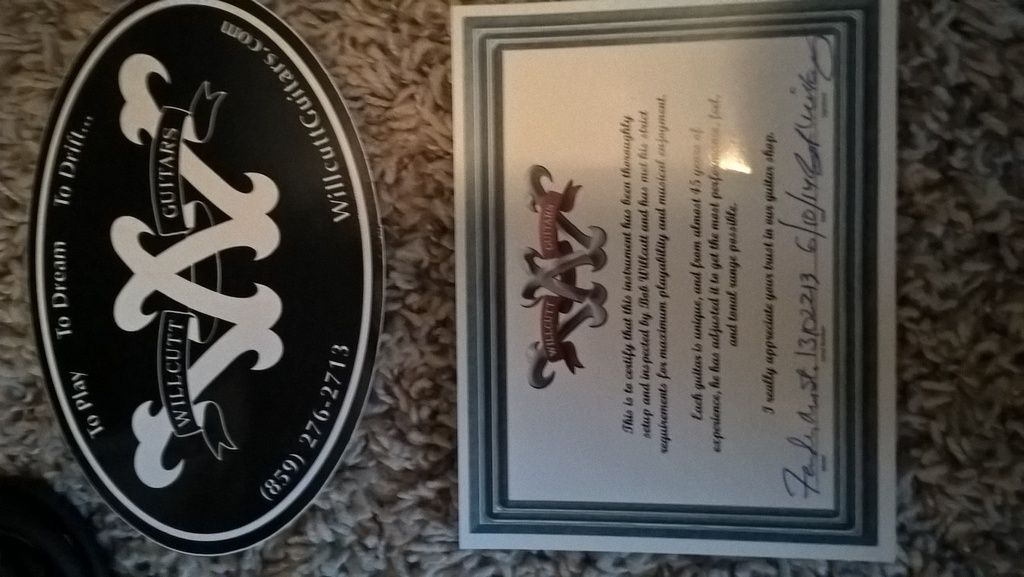 White parchment plastic pickguard:
Willcutt photo: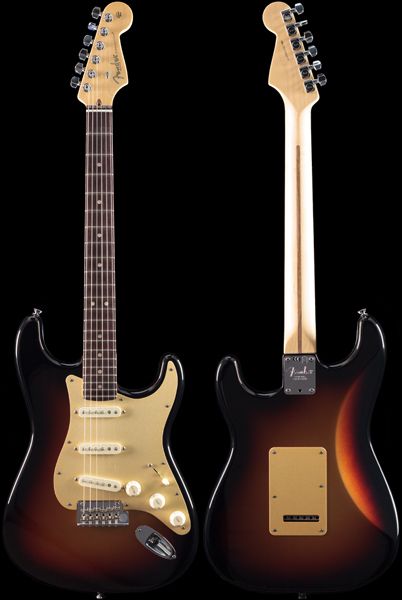 BEFORE
: Here's the little area of scuffing that was bothering me:
AFTER:
After polishing for about 20 minutes...golly, this is a pretty guitar!
Last edited: