Got my Cowtipper 22 today. It's awesome! Very clean, very warm, very smooth and rich... it's pretty much all you could ask for in a clean amp. Sounded killer with the Suhr, but then I plugged in my Les Paul, flipped the mid boost and bright switch and turned the volume up to about 70% and was in HEAVEN! I'm lovin' it.
I've said before that I would compare the Aiken Aurora (when it came out) to this amp... Randall Aiken has a hard task ahead of him!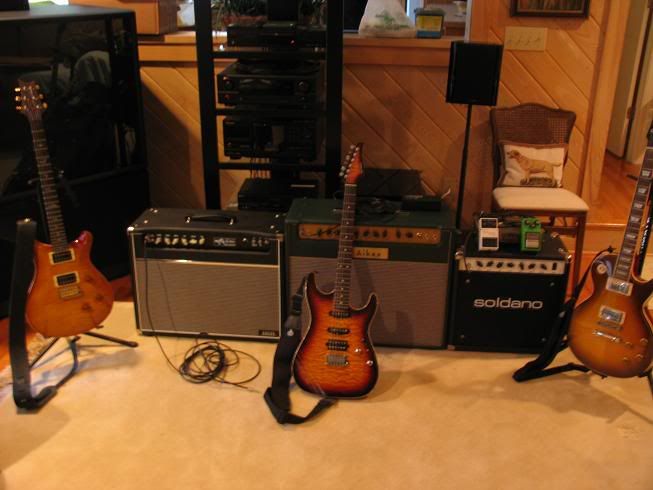 Picture is a bit dark. Sorry about that...